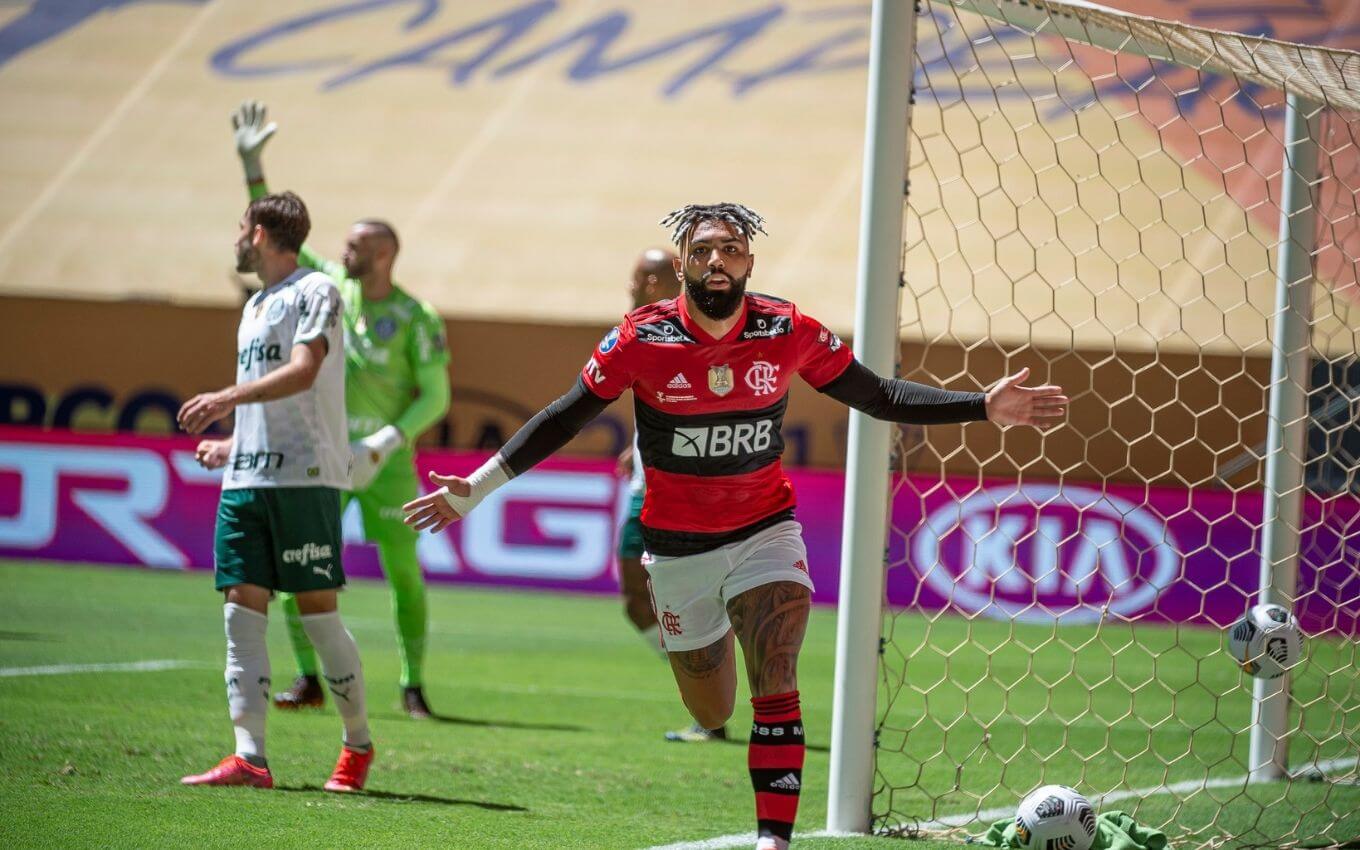 In a game valid for the 20th round of the Brazilian Championship, Palmeiras and Flamengo face off at 4 pm this Sunday (12), at Allianz Parque. The match will be broadcast by Globo (except for the states of Minas Gerais and Ceará) on open TV and Premiere. To watch the classic online, the options are Globoplay, Globo Channels and Premiere Play.
On Globo, the narration will be by Luis Roberto, with comments by Caio Ribeiro (by video) and Júnior. Felipe Brisolla and Marco Aurélio Souza will report, while Sandro Meira Ricci will be at Central do Apito. To see the game online and for free, just access the " Agora na Globo" function on Globoplay.
For those who want to watch the match on Premiere Play, the price is R$59.90 per month. The service is available on the GE website and can be accessed by website or app. For those who already have Premiere on pay TV, it is possible to use the operator's data and login to the online version of pay-per-view and also to the Globoplay platform.
Premiere is also available from Amazon via Prime Video Channels. The monthly price of the combo is R$59.90 for the pay-per-view plus the R$9.90 for the entertainment service subscription.
With 35 points in 18 games, Palmeiras is the second placed in the Brasileirão, while Rubro-Negro occupies the fifth position in the competition, with 31 points in 16 games.
In addition to fighting for the top positions in the table in the national tournament, Palmeiras and Flamengo can meet in the final of the Libertadores 2021. The teams will compete in the semifinals of the tournament against Atlético-MG and Barcelona de Guayaquil.
Brasileirão live
In addition to the classic Palmeiras x Flamengo, other matches take place between Sunday and Monday. See below the list of games from the 20th round of the Campeonato Brasileiro and know where to watch live and online.
Sunday (12)
4 pm – Palmeiras x Flamengo – Globo (except CE and MG) and Premiere
4 pm – Fortaleza x Atlético-MG – Globo (p/CE and MG) and Premiere
18:15 – Atlético-GO x Corinthians – Premiere
8:30 pm – Fluminense x São Paulo – Premiere
Monday (13)
20h – Sport x International – Premiere and SporTV (except PE)
.