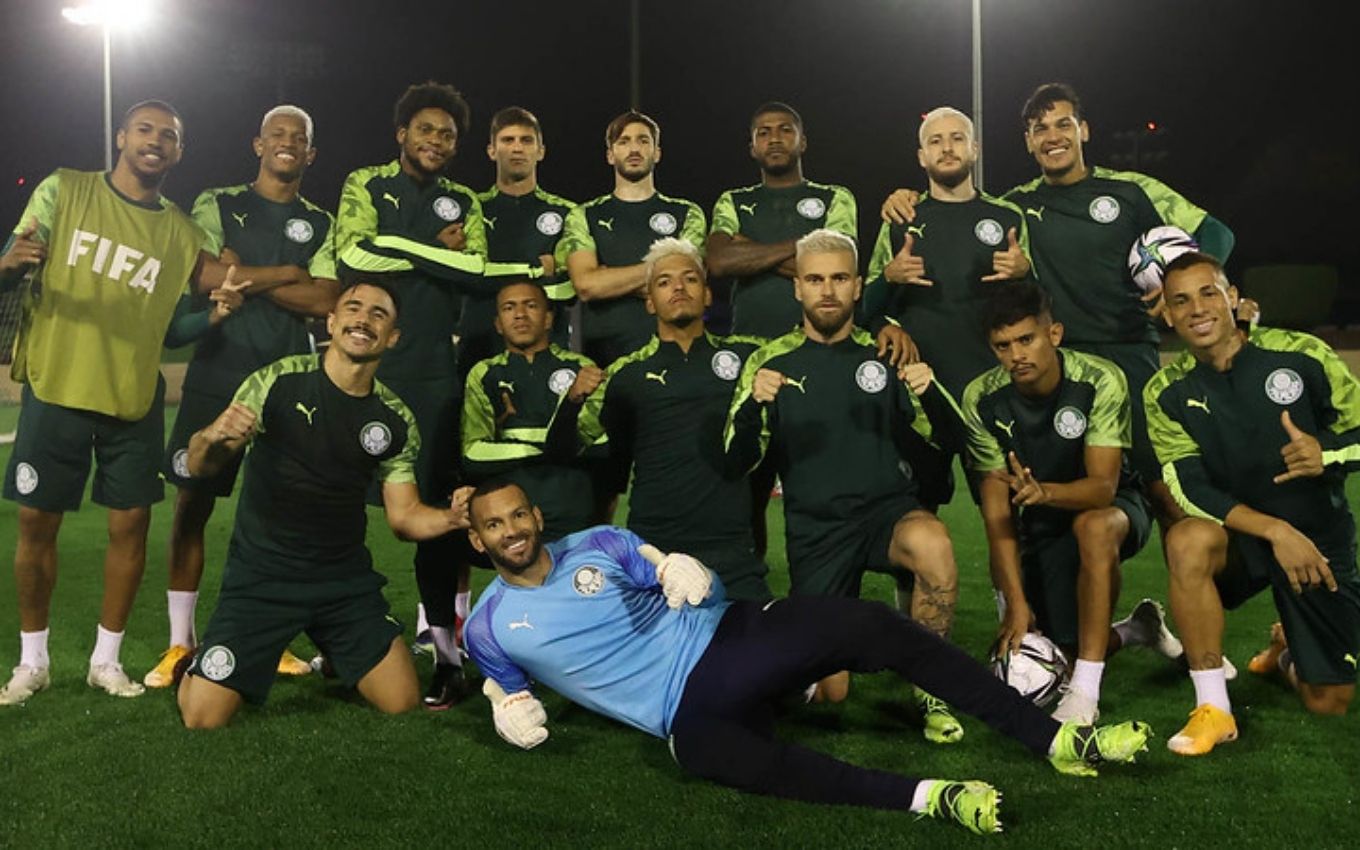 Champion of the Copa Libertadores de América, Palmeiras will debut in the Club World Cup this Sunday (7), at 3 pm (Brasília time), against Tigres, a Mexican team. The duel of the semifinals of the competition will be broadcast live by Globo on open TV and SporTV on pay TV, both for the whole of Brazil. To view online, the options are Globoplay, Canais Globo and ge.globo.
Played at the Education City stadium in Doha, Qatar, the match will be broadcast on Globo because the audience leader did not break the contract with Fifa, the tournament organizer, despite the two having a fight in the Brazilian court because the broadcaster decided to postpone the payment of an annual installment related to the contract for the rights of transmission of tournaments organized by the entity.
On open TV, the duel will be narrated by Cleber Machado, with comments by Walter Casagrande and Caio Ribeiro. The reports are by Renato Peters, and the Central do Apito will be under the command of Sálvio Spinola.
On SporTV, the decisive game will be narrated by Luiz Carlos Jr and will have comments by Maurício Noriega (by video) and Ana Thaís Matos. André Hernan will be responsible for the reports and Sandro Meira Ricci will be in charge of Central do Apito.
To watch online, SporTV subscribers are also able to follow live through the application or website of Canais Globo, or by subscribing to the Globoplay + Canais Ao Vivo package, which costs R $ 42.90 in the annual package.
After winning the Libertadores, Palmeiras are looking for another title this season. If he passes through Tigres, Alviverde will face the powerful Bayern Munich or the Al Ahly, who face each other this Monday (8), at 15h. The Mexican team tries to be the first representative of their country in history to advance the tournament's decision.
See the duels of the Club World Cup semifinals and know where to watch it live:
Sunday (7)
15h – Palmeiras x Tigres – Globo and SporTV
Monday (8)
3 pm – Bayern Munich vs Al Duhail or Al Ahly – SporTV
Feedback Policy
This space aims to expand the debate on the subject addressed in the news, democratically and respectfully. Anonymous comments are not accepted nor do they violate ethical and moral laws and principles or promote illegal or criminal activities. Thus, slanderous, defamatory, prejudiced, offensive, aggressive comments that use bad words, incite violence, express hate speech or contain links are summarily deleted.
.