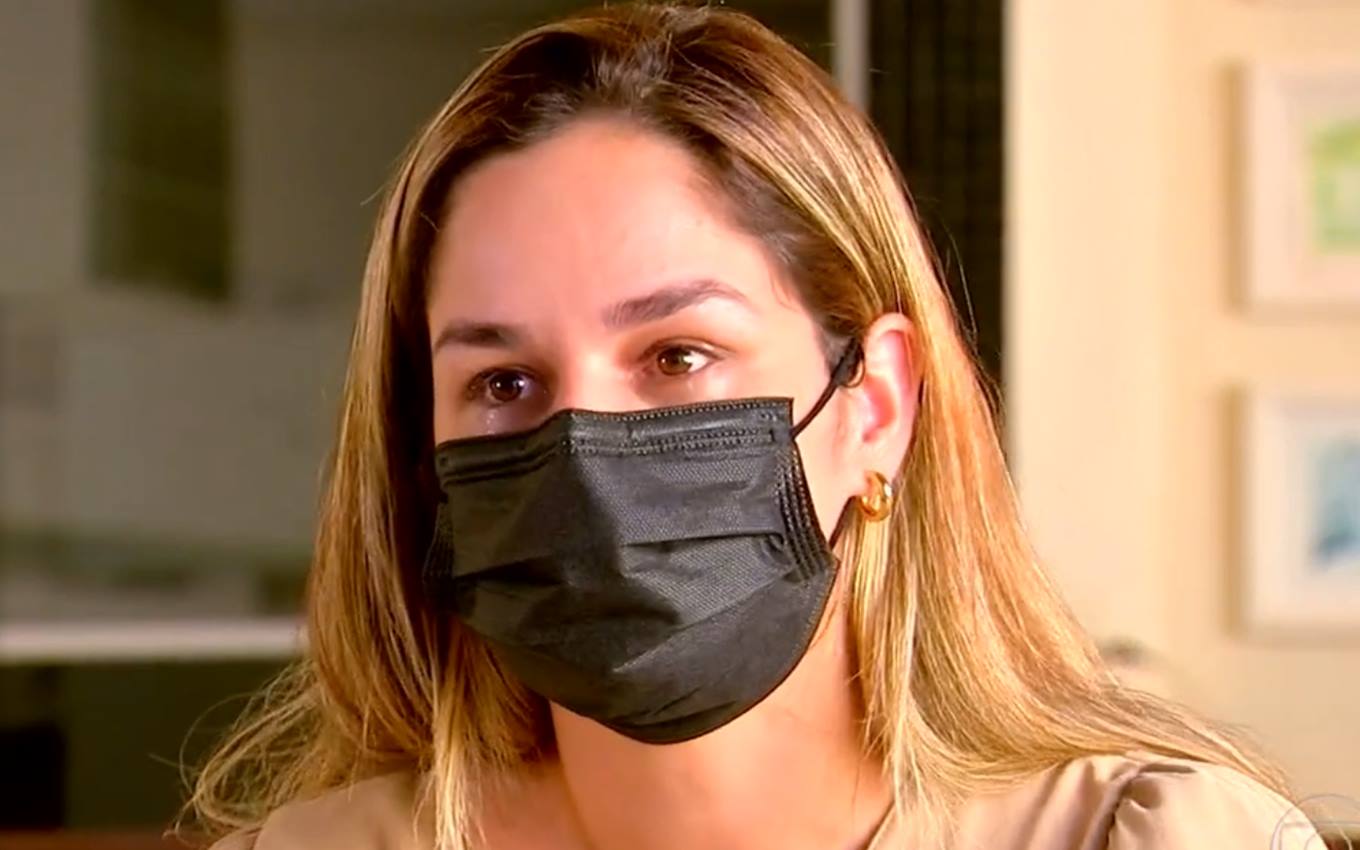 Pamella Holanda cried as she unburdened herself about the various aggressions she suffered throughout her relationship with Iverson de Souza Araújo, DJ Ivis. In an interview with Fantástico this Sunday (18), the architect recalled an episode that was marked in her memory. "He took a knife from the kitchen drawer," she said, over plates.
During her participation in the Globo program, Pamella spoke about her current reality after exposing the violence that was part of her relationship with the musician. "I wonder what my life will be like when I come back to life. These days I'm not living, I'm existing."
The architect met the DJ in 2018 on a social network, but the two only started dating the following year. In 2020 they moved in together, when she found out she was pregnant:
"I started living with him, and he has already started to attack me. It started verbally, with profanity and rudeness. [A primeira agressão] I was five to six months pregnant. He grabbed me by the neck and dragged me down the hall to the couch.
Pamella explained that she couldn't find the strength to denounce her then-partner because she felt afraid and ashamed of the situation. According to her, her mother, who appears in one of the images on the security camera, tried, but was unable to stop the musician from attacking her. "She asked him not to. [Ela falava]: 'Don't hit my daughter', she could only say that".
In another excerpt of the interview with Fantástico, the victim detailed moments of terror during one of the attacks. She explained that, in one of the attacks, an employee of DJ Ivis was present at his residence and tried to stop him from acting.
"He took a knife from the kitchen drawer, his employee was holding his arm," she continued.
Pamella also explained that she decided to post the violent images on her Instagram to prove that she was in fact a victim of domestic violence. "If it was just his word against mine, no one would believe me because he's famous, he's known."
.