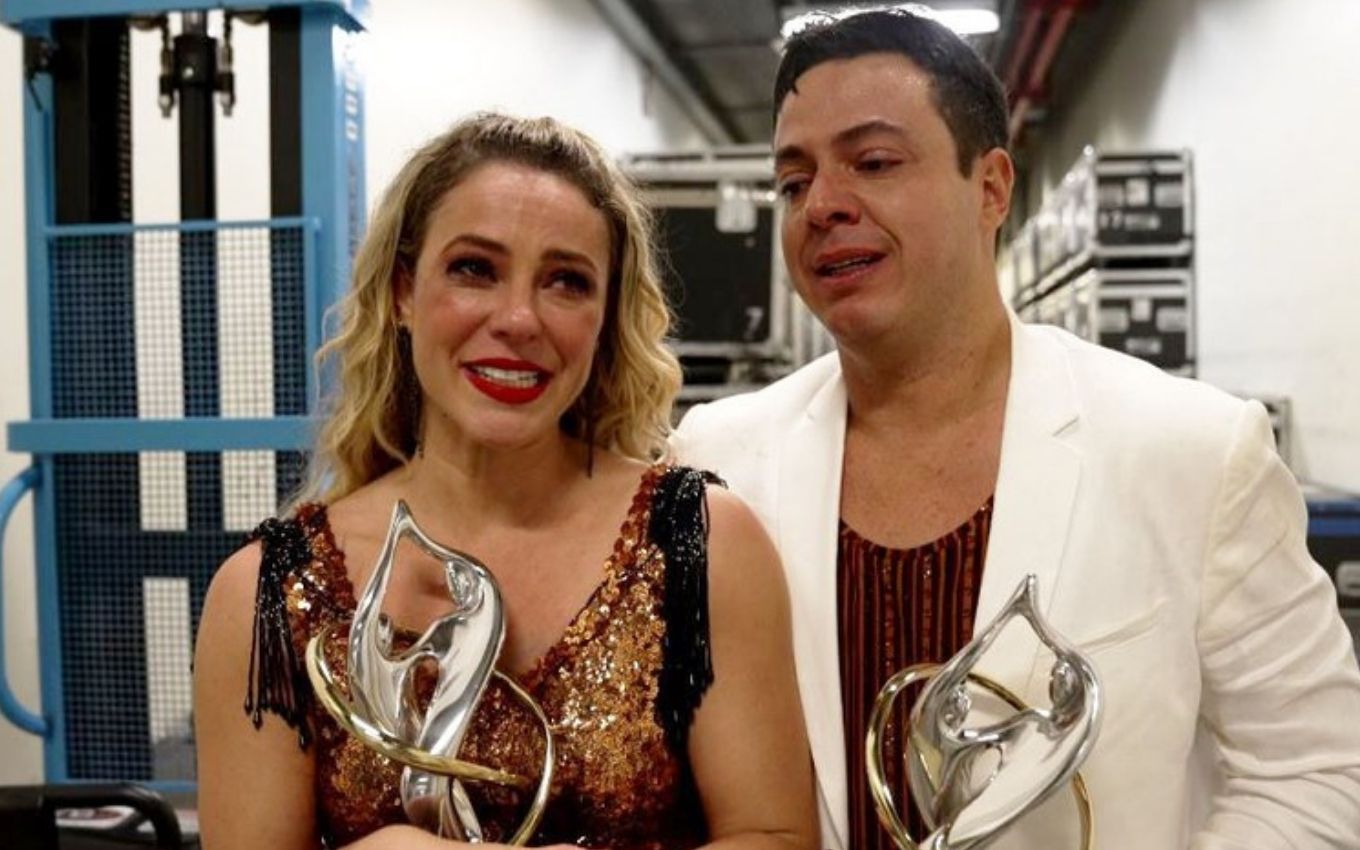 After beating Dandara Mariana and Rodrigo Simas in the Super Dance of the Famous, Paolla Oliveira admitted that she was embarrassed by the victory in the competition. This Monday (30), the actress celebrated the title and denied having received any kind of privilege throughout the season.
"I can only cry, I'm speechless. I didn't know who I hugged first. Thanks to Leandro [Azevedo, coreógrafo] and everyone at home cheering. I was even with a certain level of embarrassment because everyone was so good there, that then you say: 'My God, do I deserve it?'", said Paolla in an interview with Gshow.
In the chat, Diogo Nogueira's lover reinforced her gratitude for the teacher's teachings and continued: "I'm very happy, very uplifting. So it seems that things are easy for me, but Leandro knows how difficult it is, how many barriers I have that breaking down to be here, how nervous I get, how anxious, how much a simple step, sometimes, it's hard for whatever reason."
"We broke our own barriers, mine, everyone's, and Leandro helped me push me forward. I know he broke his too," added the artist.
The teacher also gave some backstage of the partnership with the famous: "I got an even bigger gift than meeting Paolla. There's no bigger prize, because everything she does is with a lot of love. All the steps she was going to teach, I saw that she was with a lot of dedication and love. She demanded too much, she wanted to go beyond all limits. This award is overcoming. "
---
Learn all about reality shows with the podcast O Brasil Tá Vendo
Hear "#51 – Who goes to Farm 13? Know all about the rumors and speculation!" on Spreaker.
---
Subscribe to the channel TV news on YouTube to check out our daily newsletters, interviews and live videos
.