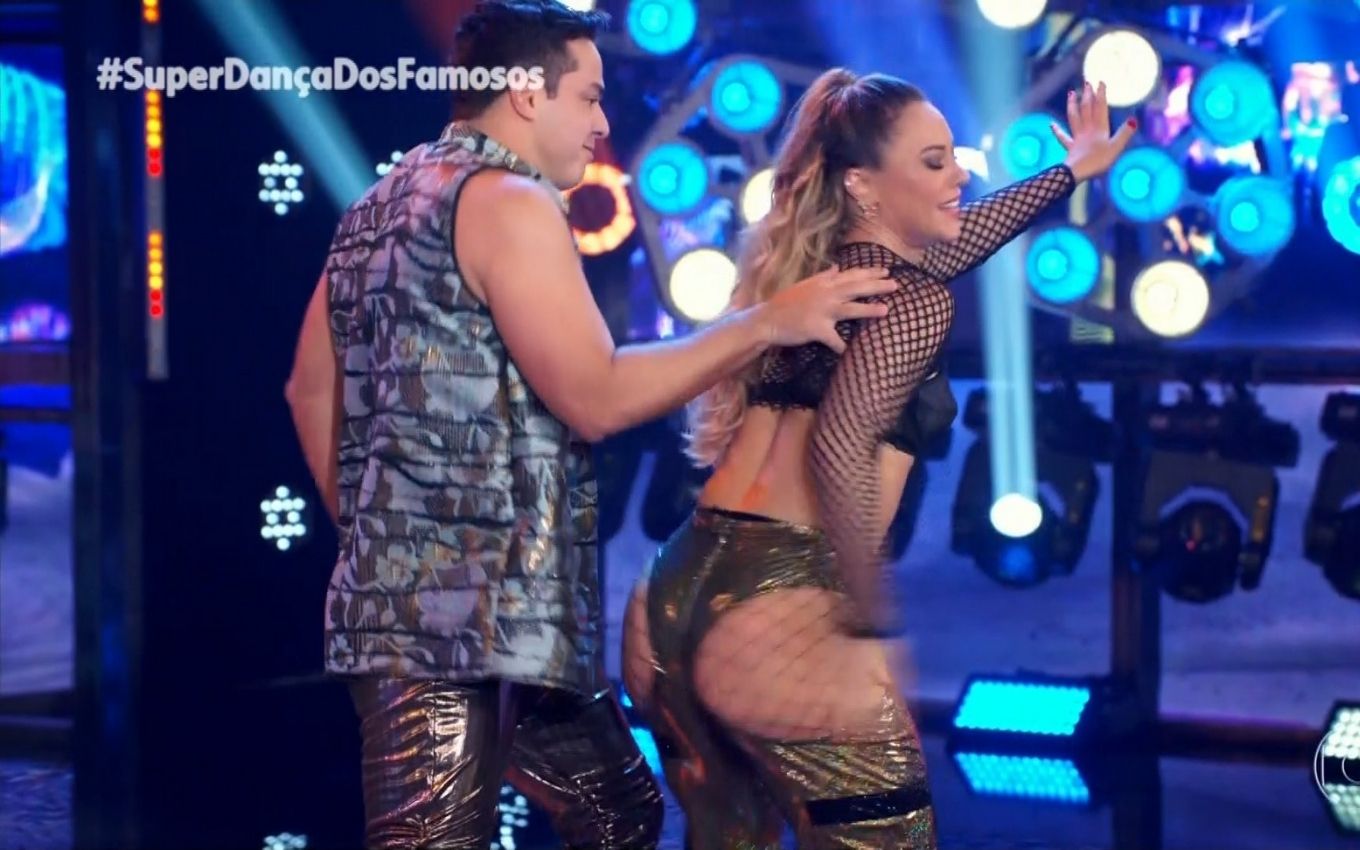 Paolla Oliveira put her butt to play during her funk presentation at Super Dança dos Famosos this Sunday (18th). In addition to the daring costumes, the actress rolled for real on the program's stage to the sound of Rainha da Favela, by Ludmilla, and drew a sincere compliment from Andre Marques – who claimed to be out of breath.
The artist's clothing consisted of gold pants with a cutout in the buttocks, fishnets and a black cropped. Between spins and "strengths", Paolla separated from her instructor, Leandro Azevedo, to wiggle her butt, which was already successful even "stopped" on social networks.
At the end of the presentation, not even Tiago Leifert could speak because he was laughing a lot at Andre's reaction. "Are you out of your mind, dad?", joked the presenter. "There was a moment there when I broke into a sweat here," he added.
"May I speak? The air is hot here, seriously," Marques replied, taking a breath into the microphone. "Good, but let's go, right? Your opinion, go there," Leifert asked. "Oh, I'm the one talking? It's ten!" the artistic judge said, straight and straight, without remarks.
"They gave a show, they danced funk a lot, butt over there, butt over here, it was divine," he added, still out of breath, while Tiago continued to laugh. "Paolla is sinister, dogma, right?" he added. "Here is a program for the Brazilian family," warned Leifert, joking.
"Just to explain, it's full of dogs, just like me," said Andre. "I have a lot of dogs anyway," agreed the actress. "I got it wrong, then. But that's okay. Paolla from heaven, they kicked ass", praised the presenter.
Check out videos of the presentation below:
DID YOU FEEL THE HEAT THERE? 🔥 @paolla and Leandro Azevedo delivering absolutely EVERYTHING in funk to the sound of @Ludmilla! 😍✨ # SuperDançaDosFamosospic.twitter.com/2b9jJ1yZzG

— TV Globo in 🏠 (@tvglobo) July 18, 2021
Can you tell me something? 🔥😍 Is it just me who got out of breath here? @paolla Oliveira and Leandro Azevedo together dancing funk is a total seal! @Ludmilla, focus there! # SuperDançaDosFamosospic.twitter.com/kMsMZqMVPc

— Gshow in 🏠 (@gshow) July 18, 2021
.