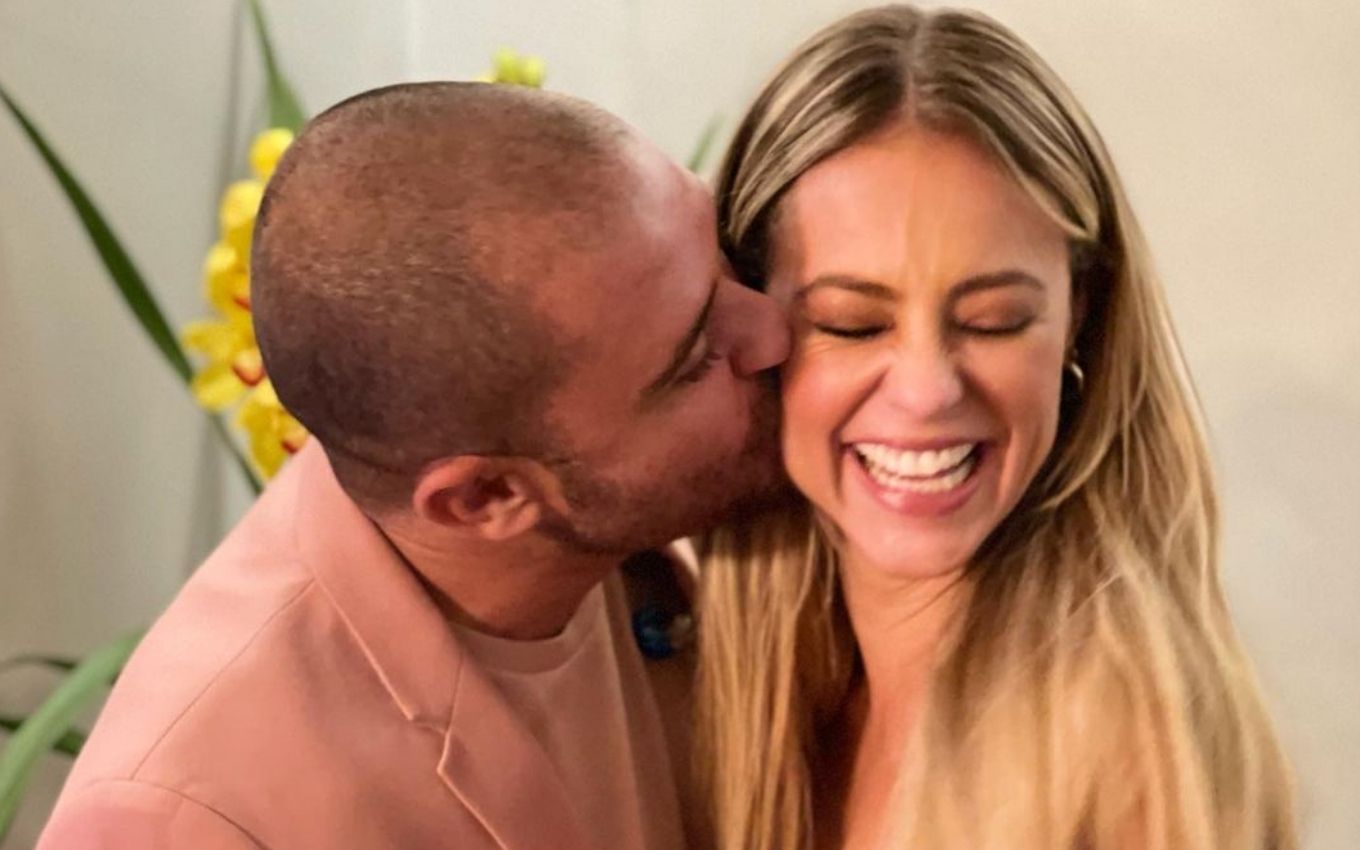 Paolla Oliveira and Diogo Nogueira took up the relationship on Friday night (23). The 39-year-old actress accompanied a performance by the singer at a concert hall in Rio de Janeiro. She was photographed with the samba dancer backstage and even appeared in the corner of the stage.
"We are happy and we appreciate all the vibrations and expressions of affection", declared the new couple to the Hugo Gloss website. The 40-year-old artist performed at Vivo Rio in a show with a reduced audience, as the venue operates with less capacity due to security protocols against Covid-19.
The Globo employee was photographed wearing a red coat in the parking lot of the concert hall and also on the corner of the stage, from where she followed the presentation of her lover. The backstage image of the couple was also published by journalist Hugo Gloss.
Paolla and Nogueira were spotted together for the first time on June 27th. The two were seen in the checkout line of a bakery in Recreio dos Bandeirantes, in the west side of Rio de Janeiro. The photos were published by columnist Leo Dias, from the Metrópoles portal.
DELSON SILVA/AGNEWS
Paolla accompanied Nogueira's concert
After the bust, the artist even hinted at the romance with the singer on social media. She made a post on the 10th of this month indicating a song by Nogueira to her followers.
Last Sunday (18), Tiago Leifert joked with the blonde about the romance with the samba dancer during the Super Dance of the Famous. "Wow, you're happy, happy, in a different light," provoked the journalist, who assumed he was a "gossip".
Paolla has been single since her relationship with coach Douglas Maluf ended in April. The singer, on the other hand, separated from lawyer Jessica Vianna in February.
.