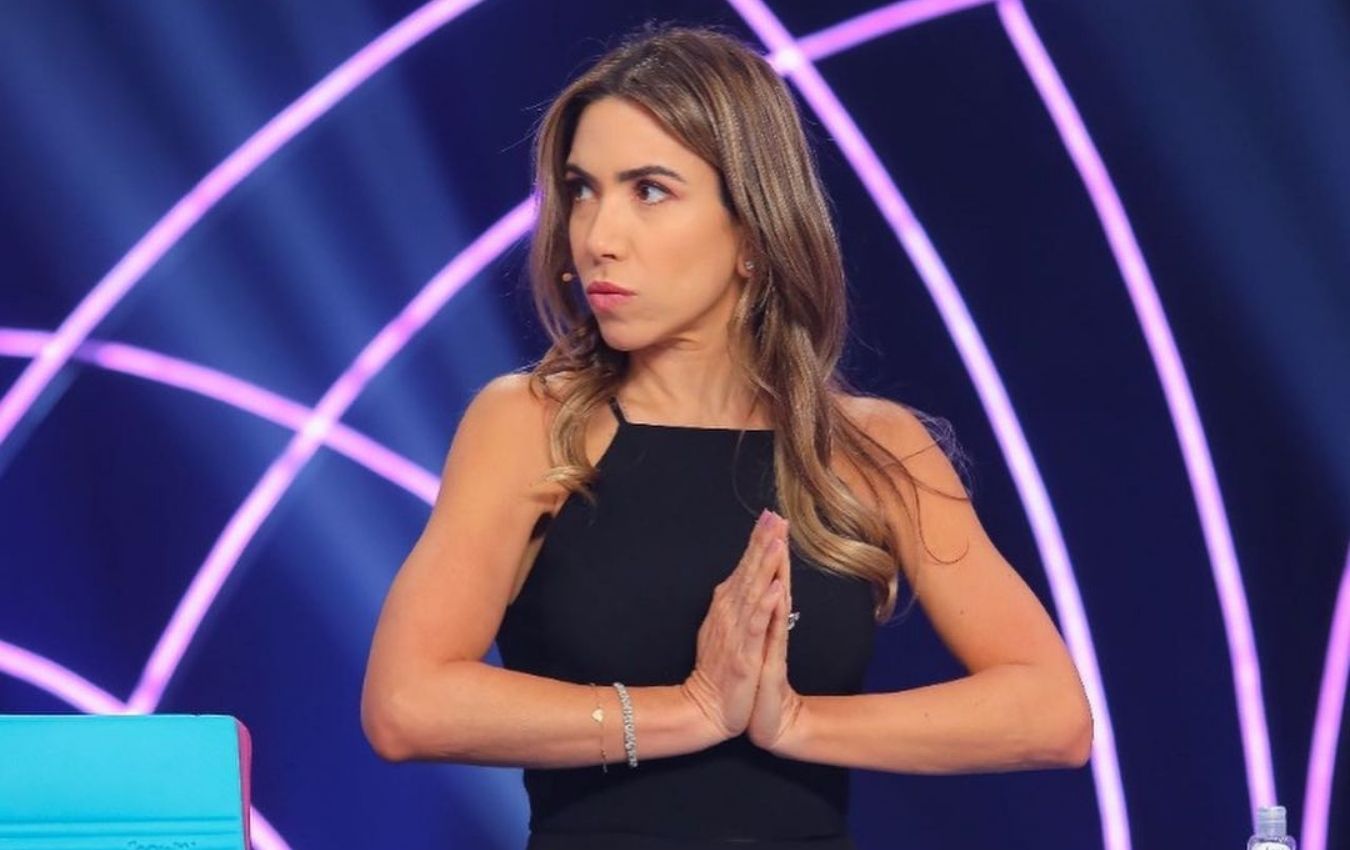 Presenter Patricia Abravanel tested positive for Covid-19. For this reason, she could not attend the Vem Pra Cá this Thursday (7) and is away from SBT until she recovers. According to Gabriel Cartolano, the presenter took the PCR test in the morning and immediately informed the direction of the station about her health status.
The presenter of Vem Pra Cá informed the audience that Silvio Santos' daughter was already aware of the risk of contracting Covid-19 because, on Tuesday (5), her eldest son tested positive. "Since Tuesday, Patricia decided in a prudent way to leave. She took the test today and it was positive," he said.
He also said that her condition is stable and that the presenter has no symptoms. "She's going to recover at home very soon. Pati, we'll be waiting for you here," concluded Cartolano.
Check out the presenter's full statement in the video below:
Why isn't Patricia in the # VemPraCá? pic.twitter.com/ctiZGYms1E

— Come to Here (@vempraca) October 7, 2021
SBT and Covid-19
The live presentations of Vem Pra Cá had to be interrupted in May this year due to contamination by Covid-19. The stoppage occurred after an audio operator, who is the one who puts the microphone daily on the morning's presenters and guests, tested positive for Covid-19.
The station also had to remove employees after presenter Rodrigo Faro was diagnosed with the disease. He had visited SBT for a merchandising action with Eliana, held in July this year.
Faro had not been tested at the station and presented another test that would have been done on the same day. Because of this flaw in the security protocol, Eliana and more than 30 production staff for her program were taken away from work.
In August, Silvio Santos was also removed from his activities after being diagnosed with Covid-19. The presenter was admitted to the Albert Einstein hospital, but was released on the same day for not showing serious symptoms of the disease. At the time, the medical team chose to leave him under observation for a few hours due to his advanced age (90 years), a factor that puts him in the risk group for the disease.
.