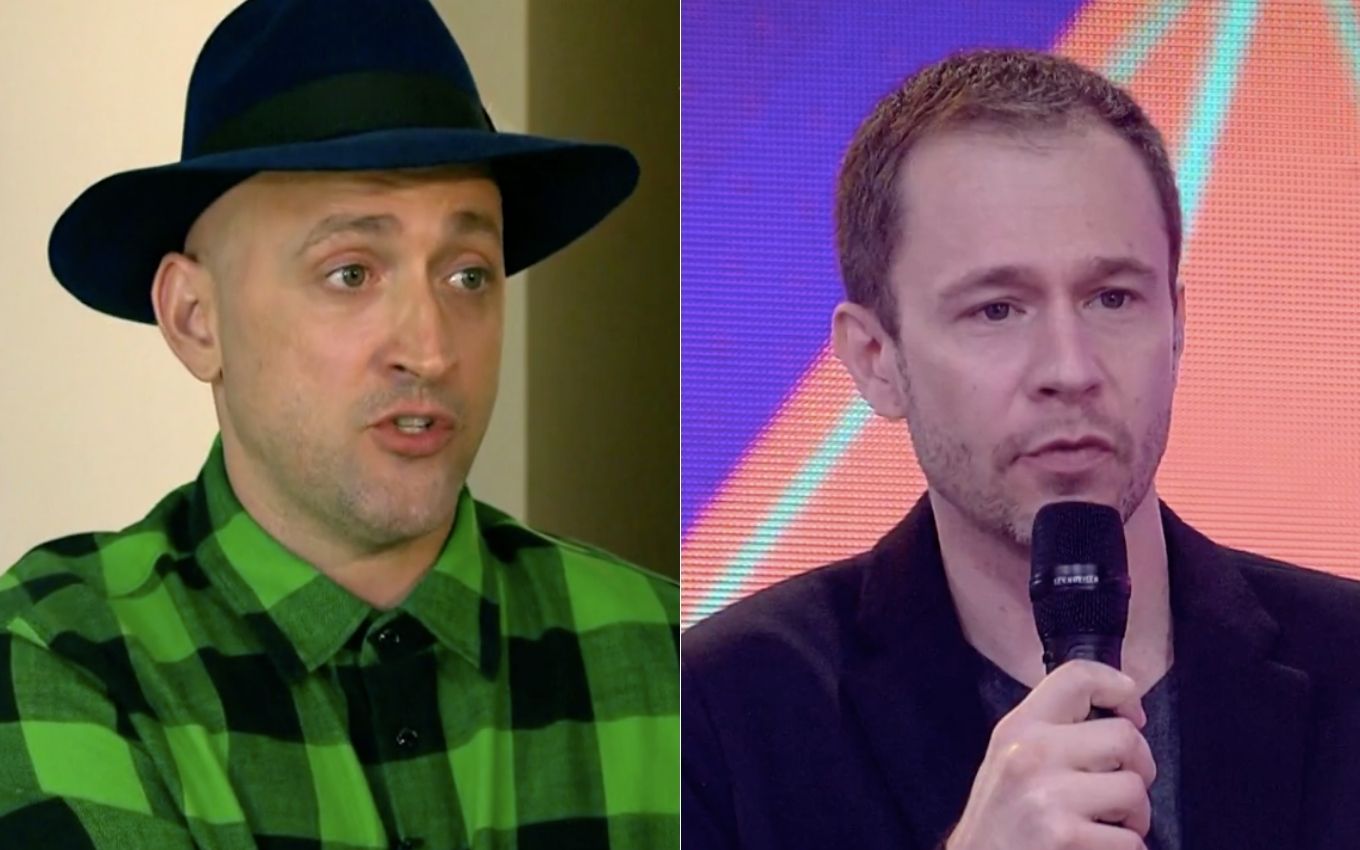 The announcement of the death of Paulo Gustavo (1978-2021), which interrupted the showing of Império on Tuesday night (4), leveraged the ibope of Globo's nine o'clock soap opera. However, the effect did not last until BBB21, which ended the season without breaking the audience record of the decade of the 20th edition of the reality show.
According to consolidated data from Kantar Ibope Media, Império scored 28.3 points until the interruption in the schedule, which counted on the live entry of Renata Lo Prete to announce the departure of Paulo Gustavo, victim of Covid-19 after 53 days in hospital.
The flash by Jornal da Globo boosted the audience, hitting 33.1 points with a special report by the comedian. After the tribute, the novel written by Aguinaldo Silva scored 34 points, earning an average of 29 points during prime time.
The BBB21, which ended with the predictable victory of Juliette Freire, registered 34.1 points, one point behind the BBB20 final, when the reality show presented by Tiago Leifert hit 34.2 and set the record for the decade of the decade.
See below the hearings of Tuesday, May 4, in Greater São Paulo:
Average of the day (7h / 0h): 15.9
Good Morning São Paulo
7,4
Good morning Brazil
7,9
More you
7,0
Meeting with Fátima Bernardes
7,2
SP1
10,7
Globe Sports
10,4
Newspaper Today
11,6
BBB on call
9,9
Afternoon Session: Crazy for Love, Addicted to Money
10,8
You You You
13,8
Workout
15,2
Our lives
19,6
SP2
23,1
Save Yourself
25,4
National Newspaper
27,4
Empire
29,0
Flash Journalism: Paulo Gustavo
33,1
Big Brother Brasil 21
34,1
220 Volts – New Year Special
16,6
Newspaper
10,5
Conversation with Bial
7,2
Adventure Session: The Blow
5,5
Hour 1
5,2
Average of the day (7h / 0h): 6.1
General Morning Balance (average from 5 am to 8:30 am)
2,1
General Balance Morning (network)
1,5
General Balance Morning (local)
3,6
Speak Brazil
3,5
Nowadays
3,4
JR 24h (morning)
3,8
General balance
7,5
Belaventura
4,5
JR 24h (afternoon 1)
3,0
City Alert
7,8
JR 24h (afternoon 2)
8,8
Journal of Record
8,8
Genesis
11,9
Top
6,6
Cine Record Especial: Anaconda 4 – Trail of Blood
2,8
JR 24h (dawn)
1,7
Speaks, I hear you
0,7
Religious
0,3
Average of the day (7h / 0h): 4.9
First Impact
3,3
Good Morning & Company
4,2
Cumpom Awarded Chest
4,0
Come here
3,0
Gossiping
4,1
Family Cases
4,3
Triumph of Love
6,8
True Loves
7,1
SBT Brasil
6,3
Wheel to Wheel
6,4
Coupon Prize Chest
6,7
Liberators: Defense and Justice x Palmeiras
7,3
Little Mouse Program
3,0
The Night
1,9
Operation Mosque
1,2
Reporter Connection
1,3
SBT Brasil (re-presentation)
1,4
First Impact
1,6
---
Source: Issuers
Each point is equivalent to 76,577 households in Grande SP
.