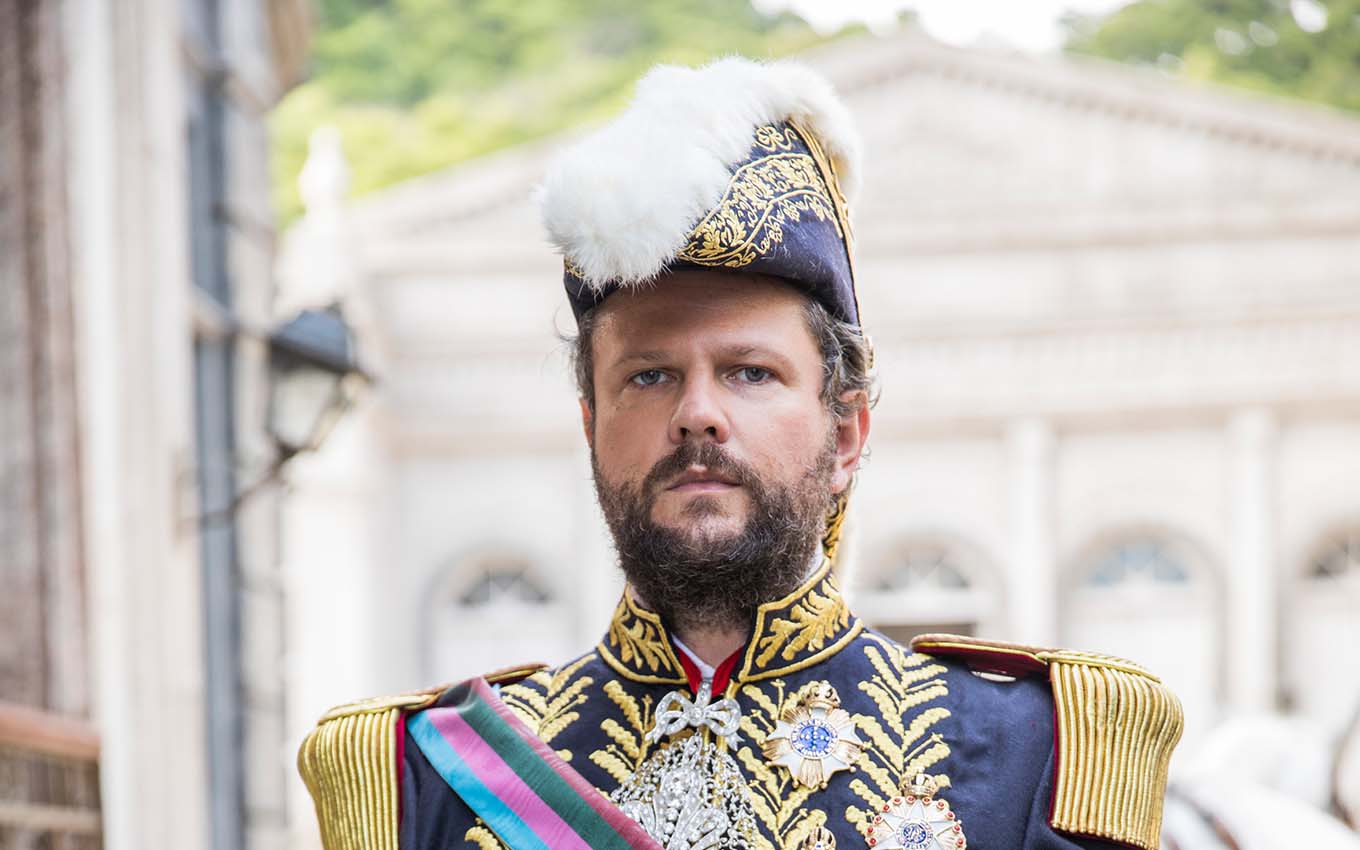 Alessandro Marson and Thereza Falcão say they believe that the figure of Pedro 2º (Selton Mello) in Nos Tempos do Imperador will fill a "vacuum" left by the lack of leadership worthy of admiration in Brazil. The authors hope that the protagonist of the next telenovela of Globo's six will overcome the public's distrust, which is less and less identified with the country's political class.
"We really tried to highlight the strengths of this man, because we are very needy of this person, of someone who sees Brazil in the same way as she does", explained Thereza in a virtual press conference promoted by the network this Monday (26).
The production, which will replace the rerun of A Vida da Gente starting on the 9th, wants to show how the monarch already believed in the transforming power of education in the middle of the 19th century. "We will highlight its relationship with teaching, with culture and science, in how he had a look at another possible Brazil", stresses the writer.
Marson, however, makes it clear that Pedro's contradictions will also be explored. "Since there are more than 150 chapters, it's easier to expose all the facets of a character. We chose to talk, for example, about the Paraguay War [1864-1870] and he had to paint some not-so-heroic attitudes that he was forced to take", he adds.
The conflict is one of the bloodiest in Latin America and it is estimated that at least 75% of the Paraguayan population has died at the hands of Triple Alliance troops. A hero in the eyes of Brazilian historiography, Pedro is seen as a genocide by his neighbors.
"At no time, we wanted to make a whitewashed soap opera. We showed the flaws in a very clear way, like slavery. He was an abolitionist, but he was in the hands of the deputies and senators, who owned the land and they didn't give up that workforce," adds Thereza.
This parliament will be represented precisely by the figure of the villain Tonico (Alexandre Nero), who sounds very familiar with some political figures who still persist in democracy.
"He's a fictional character, but he's also the most real character in the entire soap opera. He says and does absurd things that I can't defend, but that we see in many people. Even in ourselves", concludes Nero.
.