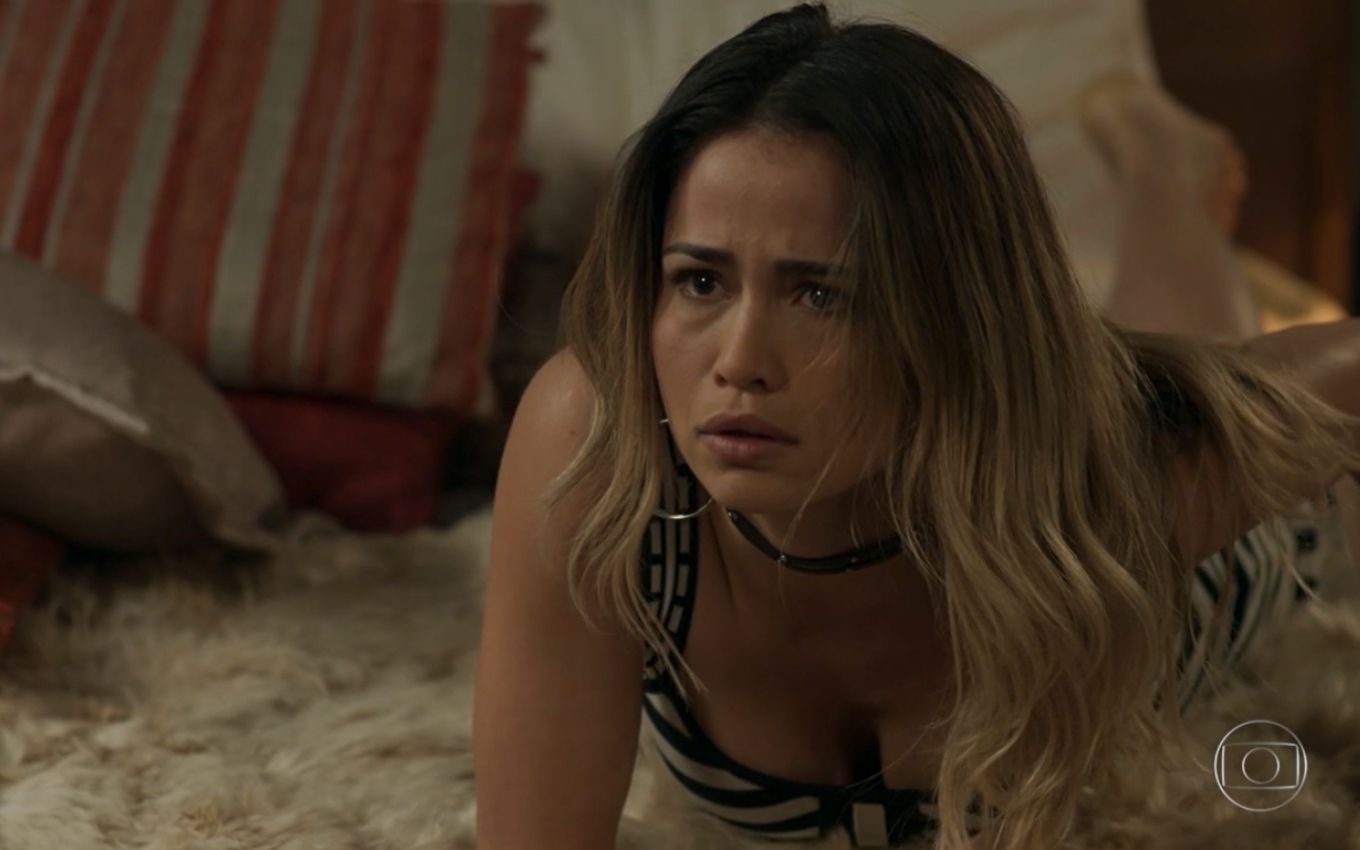 Agnaldo (João Baldasserini) will rekindle the fire of passion between him and Sandra Helena (Nanda Costa) with a fetish in Pega Pega. The driver of the new rich woman will get a maid's uniform at the Carioca Palace and put an end to her boss's boredom by carrying out a sexual fantasy in Globo's seven o'clock soap opera.
In scenes planned to air in this Saturday's chapter (16), the ex-boyfriend of Dona Marieta's heiress (Camila Amado) will appear in her suite. "Excuse me, Mrs. Sandra Helena. Sorry to bother you, but I came to give you a little surprise," the boy will say.
Lying on the bed, the dondoca will react angrily: "What a surprise?" A bit awkwardly, Pedrinho's thief of millions (Marcos Caruso) will begin to explain himself. "I've noticed that you're like this… Kind of bored. So, I activated my contacts and got this here", will say the former receptionist, removing the hotel maid's uniform from his bag.
"What is this, Agnaldo?", the millionaire will ask. "Don't you remember? It hasn't been that long, Sandroca. It's the Carioca Palace uniform," the driver will ask. "Of course I remember", will reply the blonde, without patience. "But what is he doing here?" the millionaire will ask.
Julio's friend (Thiago Martins) will comment with disappointment: "I was hoping we'd have an afternoon like we used to, but if you didn't like it, you're going to fire me. Then I'll take it away."
She will scream for her ex-boyfriend to stop right there. "Do you know what you'll get? A bonus, you're a genius from time to time," will release the former chambermaid, who will grab her uniform and run to the bathroom to change.
Sandra Helena will dress as a chambermaid
Wish fulfilled
Soon after, Sandra Helena will appear dressed in the clothes and with a feather duster. "Agnaldo, undo the bed," he will order. He will not understand. "How am I going to fix it? Go undo it", the blonde will justify. The former receptionist will run out and mess up the bed.
"Don't do it like that, no", the boy will ask, as soon as the beloved starts to arrange the sheets in a sensual way. "I can't stand it," the thief will complete. "Mistress, no. Sandroca. With this uniform, it's just Sandroca," the boss will send, calling her ex to lie down with her.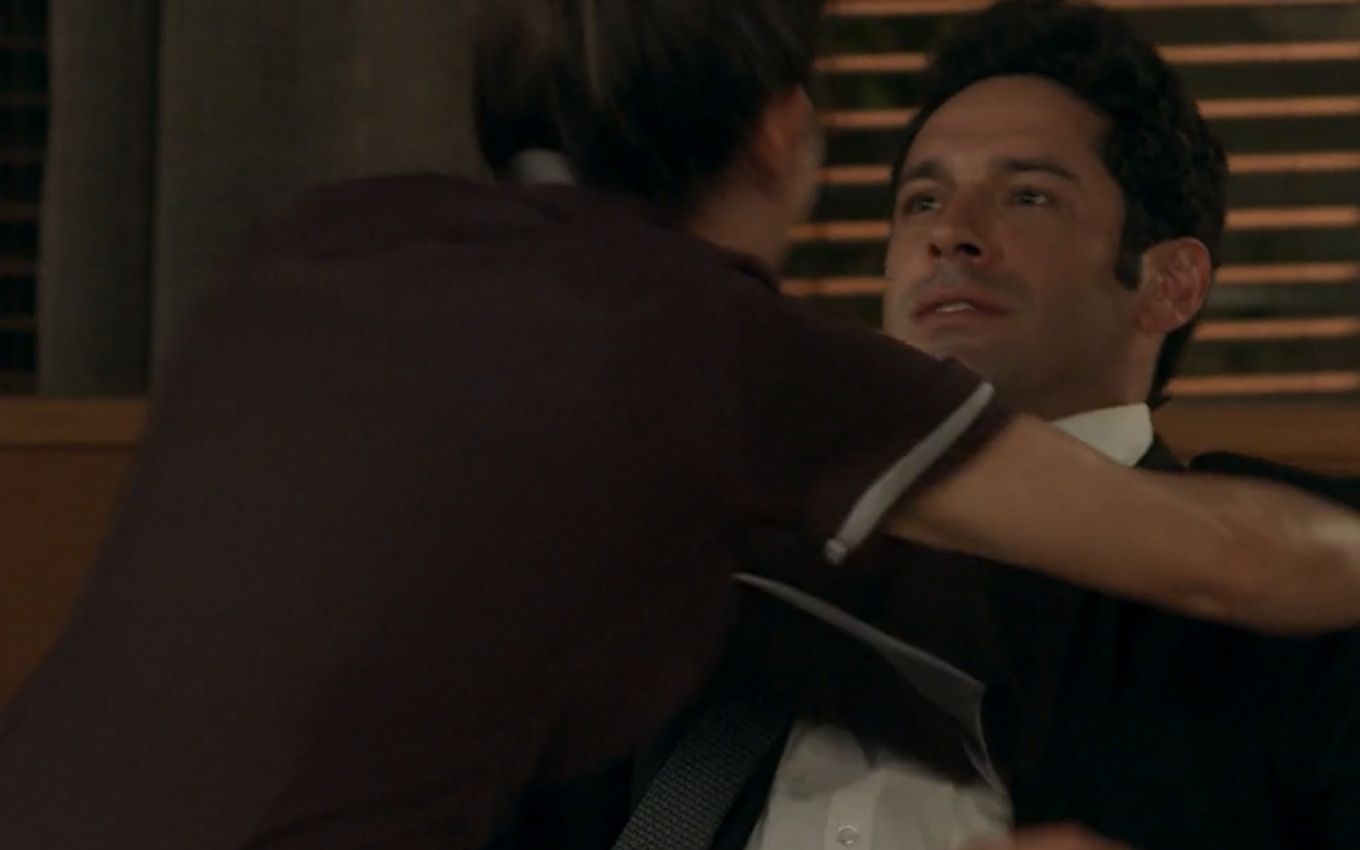 Pega Pega (2017) won a "special edition" to fill the hole left after the final stretch of Salve-se Quem Poder. Como Mais Vida, Melhor, the next unpublished soap opera in the 7pm range, was postponed because it is being recorded with security protocols that slow down the execution process.
---
Learn all about the upcoming chapters of soap operas with the Noveleiros podcast
Listen to "#78 – Pilar Goes From Hell to Heaven in In Times of the Emperor!" on Spreaker.
---
Subscribe to the channel TV news on YouTube and watch videos with revelations of what will happen in Império and other soap operas.
.