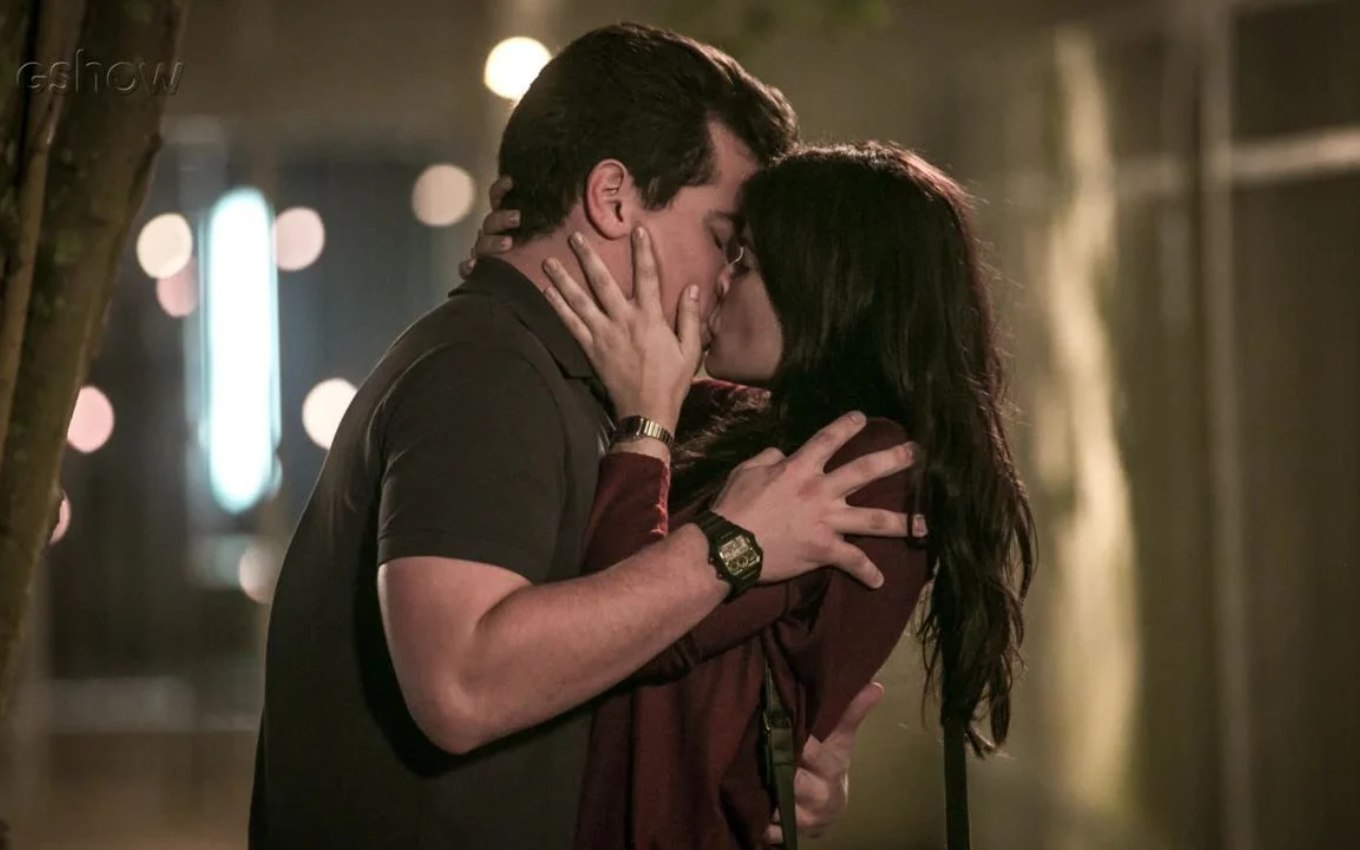 An unusual couple is about to emerge in Pega Pega. Inspector Antônia (Vanessa Giácomo) and waiter Júlio (Thiago Martins) will be attracted to each other, and she will take the initiative to give the boy a kiss. This without knowing, of course, that he is one of those involved in the robbery of the Carioca Palace hotel in Globo's seven o'clock soap opera.
After getting to know each other and feeling clearly in love with each other, Antônia and Júlio will arrange a meeting at the cinema. But, when he arrives at the place, the boy will be ill: a car will pass over a muddy puddle right in front of him and will leave him all dirty. Upset, he won't have the courage to find his suitor in this way and will go home.
In the aftermath, however, the two will meet by chance. Júlio will see the inspector leaving a bar, after a night of drinking with friends.
"What are you doing here?" the policewoman will ask. "Taking a walk. I live near here, remember?" the waiter will say. The brunette will notice that she is upset and will offer to accompany her to her residence.
"I'm laughing your way. It's loose today!", the hotel employee will comment. "Happy because you're here", Antonia will play charm. Julius will then take the opportunity to declare himself.
"I can't stop thinking about you. How beautiful you are. How good I feel by your side. But today you're not 100%. If I kiss you, it'll be cowardice. And tomorrow you'll say I approved. ..", the thief will speak, who will be interrupted by the inspector. Antônia will kiss the suitor, in scene scheduled to air from next day's chapter 31.
Pega Pega (2017) won a "special edition" to fill the hole left after the final stretch of Salve-se Quem Poder. Como Mais Vida, Melhor, the next unpublished soap opera of the seven o'clock series, was postponed because it is being recorded with security protocols that make the execution process slower.
---
Learn all about the upcoming chapters of soap operas with the Noveleiros podcast
Listen to "#66 – Ana has a crisis and changes everything in A Vida da Gente!" on Spreaker.
---
Subscribe to the channel TV news on YouTube and watch videos with revelations of what will happen in Pega Pega and in other soap operas.
.