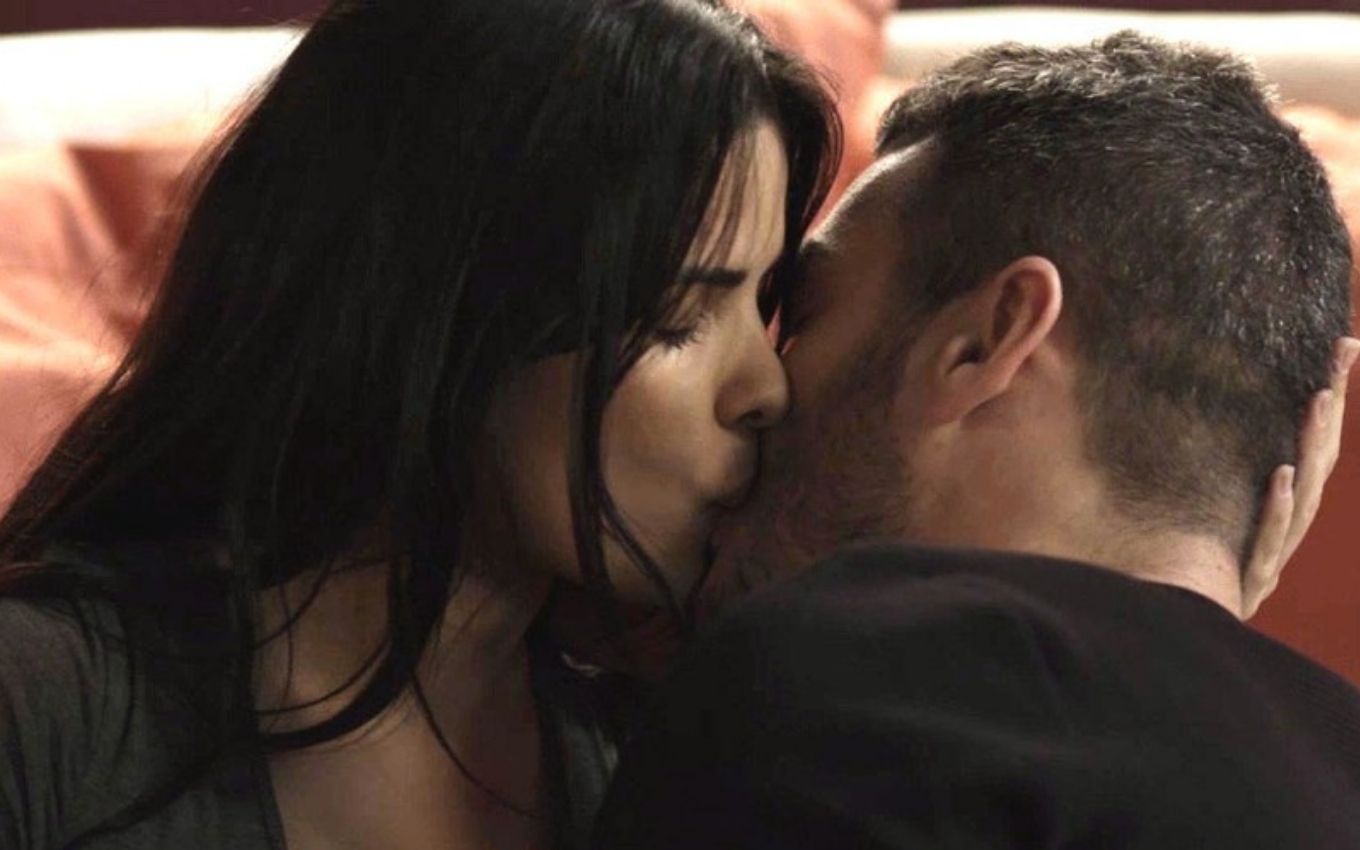 With a broken heart, Antônia (Vanessa Giácomo) will try to forget Júlio (Thiago Martins) in the arms of another in Pega Pega. The police officer will invite Domênico (Marcos Veras) for a date and will kiss his work partner. They will be spotted by Nelito (Rodrigo Fagundes), who will alert his sister on Globo's seven o'clock soap opera. "Be careful not to hurt someone who doesn't deserve it," the waiter will say.
In Claudia Souto's brochure, the inspector was disappointed to learn that her lover was involved in the robbery of the Carioca Palace hotel. She then broke up with Prazeres' nephew (Cristina Pereira) and will try to get the line going.
In the next chapters, the agent will prepare a special dinner and invite the character of Marcos Veras. After a few glasses of wine and a lot of conversation, Expedito's friend (Fabio Felipe) will go on the attack and praise the girl. "You look beautiful when you smile. And it's been a while since I've seen that smile on your face," he'll say.
"Things have not been easy for me", will assume the subordinate of Chief Siqueira (Marcello Escorel). "Not for me either. I miss you so much. To be close to you, to hear your scoldings, to hear your smell", will declare the policeman, who will kiss his co-worker afterwards.
The two will be interrupted by the arrival of Nelito. Embarrassed by the bust, Domenico will prefer to leave. "What was that what I saw?", the Carioca Palace employee will ask.
"You saw me trying to remake my life, betting on a guy who likes me and who won't let me down. That's what you saw," Antonia fired. "Just be careful not to get hurt even more, or hurt someone who doesn't deserve it," the waiter will advise.
Pega Pega (2017) won a "special edition" to fill the hole left after the final stretch of Salve-se Quem Poder. Como Mais Vida, Melhor, the next unpublished soap opera in the 7pm range, was postponed because it is being recorded with security protocols that slow down the execution process.
---
Subscribe to the channel TV news on YouTube and watch videos with revelations of what will happen in Império and other soap operas.
.