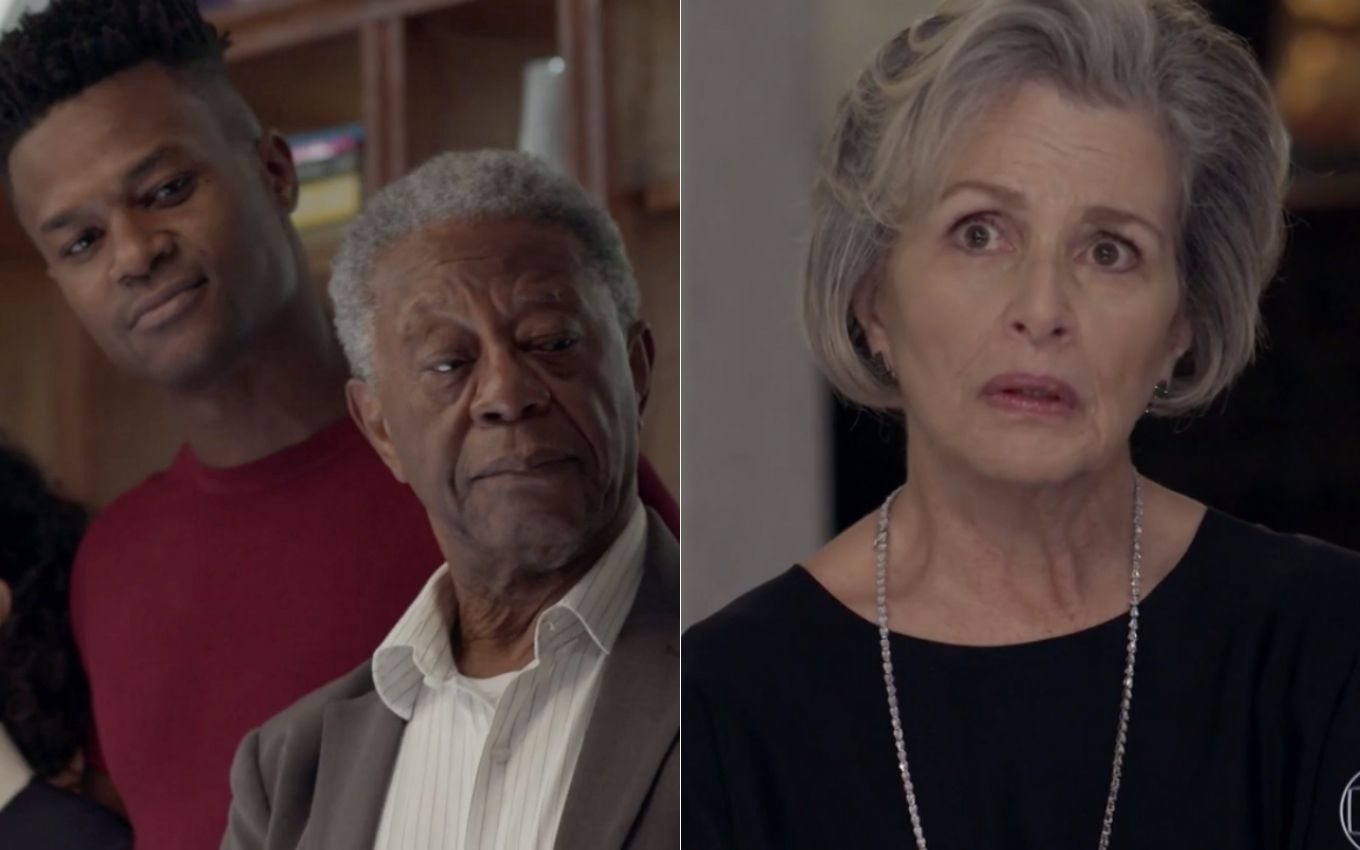 In Pega Pega, Sabine (Irene Ravache) will try to humiliate Dom's (David Junior) biological and humble family, but the young man will trip his adoptive mother and embarrass her in front of her parents. In Globo's seven o'clock soap opera, the rich woman will invite French friends to emphasize the difference in class, but Cristóvão's son (Milton Gonçalves) won't let it go.
In the scenes that will air from next Monday (13), Eric's partner (Mateus Solano) will pretend to have good intentions by inviting Cristóvão, Madalena (Virgínia Rosa) and Dílson (Ícaro Silva) to dinner at her house . "It's a pleasure to have you here at home," the fake will say. "The pleasure is all ours, Mrs. Sabine," Dom's birth mother will comment.
"I thought it would be a more informal dinner," the electrician will say. "Me too. What's that for, mother?" the heir will ask. "I'm thinking it's irate, man," jokes Dílson. "I was going to make a dinner just for us, but a couple friends are passing through Rio, they're leaving tomorrow and I had to invite them," explained the elderly woman.
Then, the couple of diplomats Pierre (Jaime Leibovitch) and Jamile (the actress has not been released) will enter the scene, and the atmosphere will be heavy with the guests speaking French, while Dom's family will be lost. To make matters worse, the French woman will hand her coat and bag into de Madalena's hand, as if she were a servant.
"Where do I put this?" the maid will lament. "Give it to me! I'll give it to the owner and say that we don't work for her", will define the Carioca Palace employee. Tânia (Jeniffer Nascimento) will intercede and pick up the belongings.
Dom will then bail out her birth parents and interrupt Sabine's laid-back atmosphere with her fine friends. "Excuse me. Sorry, my mother made a faux pas. She forgot to introduce the guest couple that night, which, by the way, is the reason for this dinner", will introduce the good guy.
"Oh, what a head I have. It's true, Pierre and Jamile, these are Christopher and Magdalene", will introduce the madame, reluctantly. "My biological parents. I just met them again. And this is my brother, Dílson", will complete the character played by David Junior.
"Bra!" will joke the humble boy, imitating the French accent. Sabine will be incredulous, and the French will be offended, but Dom will be amused by the tight skirt.
Pega Pega (2017) won a "special edition" to fill the hole left after the final stretch of Salve-se Quem Poder. Como Mais Vida, Melhor, the next unpublished soap opera in the 7:00 pm band, was postponed because it is being recorded with security protocols that make the execution process slower.
---
Subscribe to the channel TV news on YouTube and watch videos with revelations of what will happen in Pega Pega and other soap operas.
.