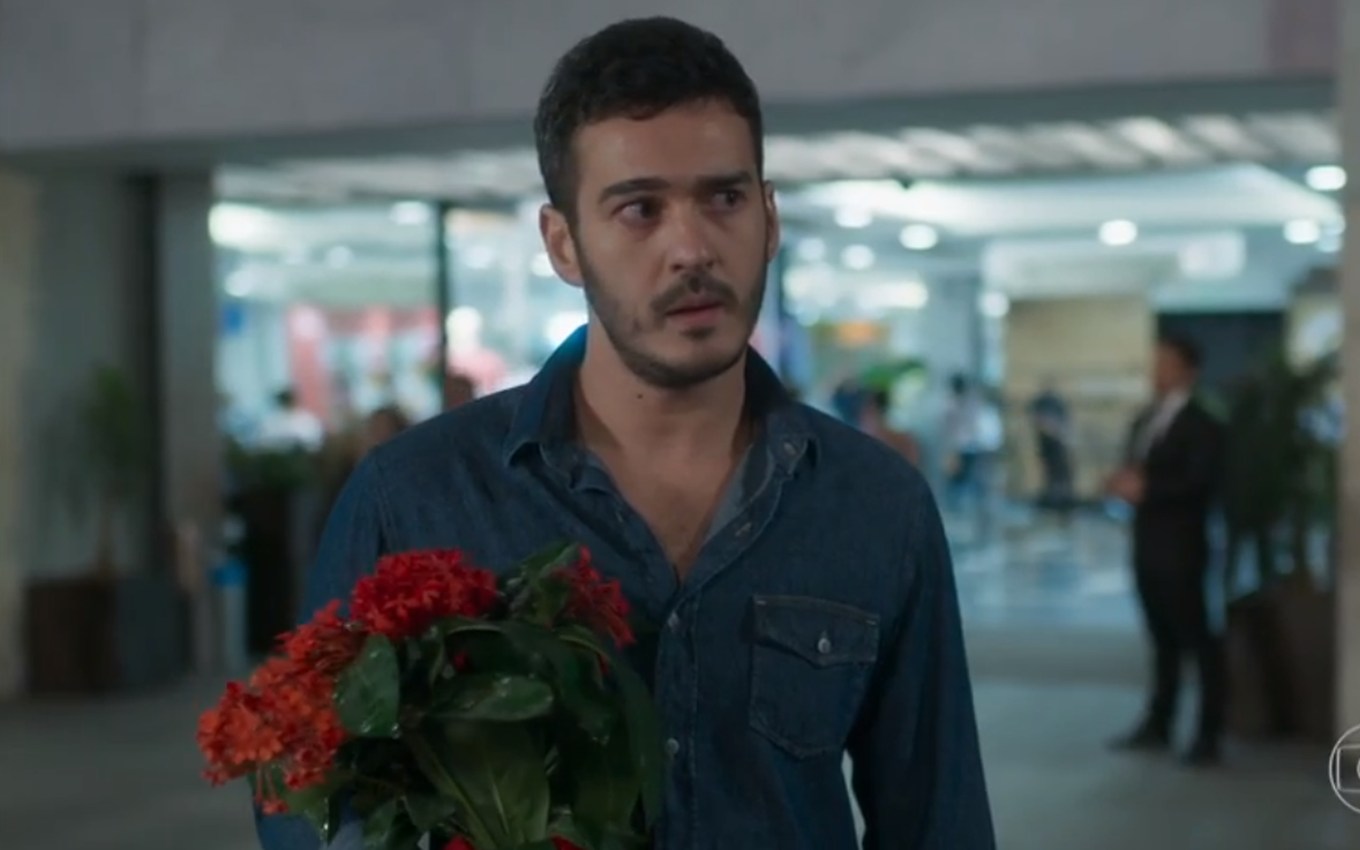 Interested in Antônia (Vanessa Giácomo), Domênico (Marcos Veras) will put an eye to his friend's date with her suitor and will manage to ruin the couple's night in Pega Pega. Júlio (Thiago Martins) will take a bath in dirty water and return to his house, leaving the policewoman in her hand in the Globo telenovela.
Antônia and Júlio agreed to go to a movie together. At the meeting point, the policewoman will be surprised by Domenico. "What are you doing here?", the brunette will ask, without hiding her displeasure.
"Hey, I was off too. You said you were going to the cinema, then I wanted to watch a movie. I just didn't know you were coming to the same mall", the sly man will reply at scenes that will air this Tuesday (27).
"Coincidence, isn't it?", the girl will counter, not noticing Julio on the other side of the street. "There's another one of our acquaintances here today. Isn't the waiter helping us there at the Carioca Palace?", the policeman will point out.
At that moment, a van will pass and throw water at Julio, who will be soaked. Domenico will show no compassion and will start laughing at the boy's plight. Embarrassed, Julio will walk to Antonia, holding a bouquet of flowers.
"The driver of the van passed right in the middle of the puddle. There, how did I end up", will explain the thief, dripping in front of the girl's shocked gaze. "Yeah, was that quite a mess there?", Domênico will sneer.
Júlio will deliver the flowers to Antônia, who will thank her and say they are beautiful. "I was all dressed up, but now, I can't go to the movies like this," laments the waiter. "Yeah, I don't think they'll let you in," the policewoman will agree.
Thiago Martins' character will say that he will return to his house to take a shower, and Antônia will comment that he really wanted to watch the movie. "Don't be that. I can watch this movie with you," her co-worker will interject.
"I don't want you to miss the movie because of me. Go with your colleague. Sorry," Julius will suggest, crestfallen, before turning and leaving.
Pega Pega (2017) won a "special edition" to fill the hole left after the final stretch of Salve-se Quem Poder. Como Mais Vida, Melhor, the next unpublished soap opera in the 7pm range, was postponed because it is being recorded with security protocols that slow down the execution process.
---
Learn all about the upcoming chapters of soap operas with the Noveleiros podcast
Listen to "#67 – Cora, is that you? The Empire Villain's Radical Change" on Spreaker.
---
Subscribe to the channel TV news on YouTube and watch videos with revelations of what will happen in Pega Pega and in other soap operas.
.