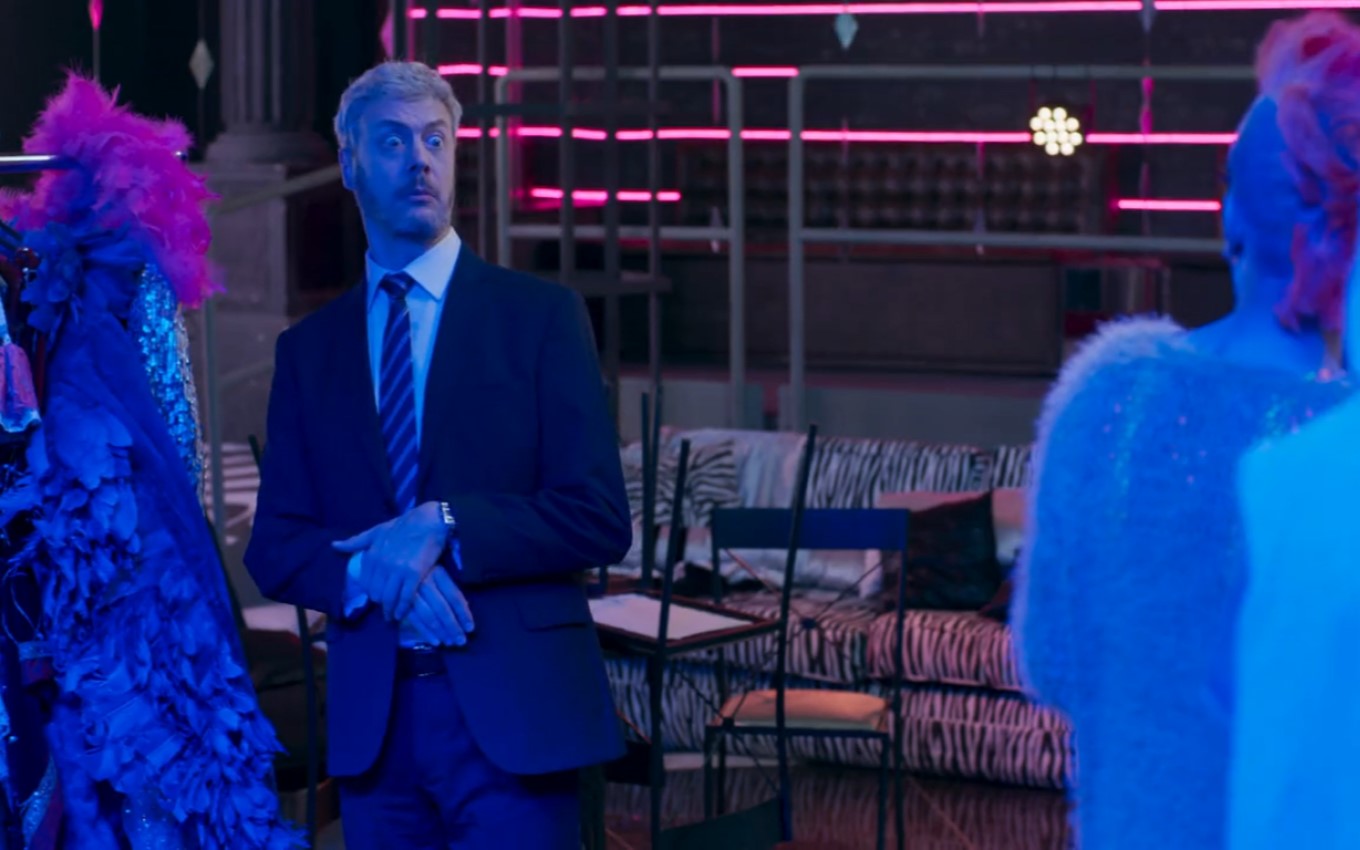 In Pega Pega, Douglas (Guilherme Weber) will be in charge of looking after Gabriel (Antônio Guilherme Cabral Fonseca), his son, while the boy's mother travels for work. The child, however, will turn out to be a real brat and flee the Carioca Palace. He will go to the Strass nightclub and create a choreography for the drags in Globo's seven o'clock soap opera.
Before, Guilherme Weber's character will re-encounter Raquel (Mayara Lepre) and discover that he is the father of a ten-year-old boy. Shocked by the news, he will realize that he has no vocation to take care of anyone and will be passed over by the boy.
In a scene that will air on the next 30th, Gabriel will disappear from the hotel and will be found at the nightclub by Luiza's friend (Camila Queiroz). "What are you doing here?" the manager will ask. "I was tired of staying inside that hotel," says Gabriel.
Douglas will explain that the minor was in danger when he went out into the street without an escort. "What if you get lost?" the manager will add. "I was following you. If I got lost, all I had to do was ask where the Carioca Palace was", the little one will say, in another inversion that will lead to his father.
The son of the club owner Strass will still show his strong personality when evaluating the drag queens' dance rehearsal. "It's very straight, very slow", will announce the boy. Gabriel will dance on stage and play the choreographer, which will please the female dancers.
"Gabriel! Come here now, immediately", will order Eric's subordinate (Mateus Solano), who will not like the boy's boldness in the plot written by Claudia Souto.
Pega Pega (2017) won a "special edition" to fill the hole left after the final stretch of Salve-se Quem Poder. Como Mais Vida, Melhor, the next unpublished soap opera in the 7pm range, was postponed because it is being recorded with security protocols that slow down the execution process.
---
---
Learn all about the upcoming chapters of soap operas with the Noveleiros podcast
Subscribe to the channel TV news on YouTube and watch videos with revelations of what will happen in Império and other soap operas.
.