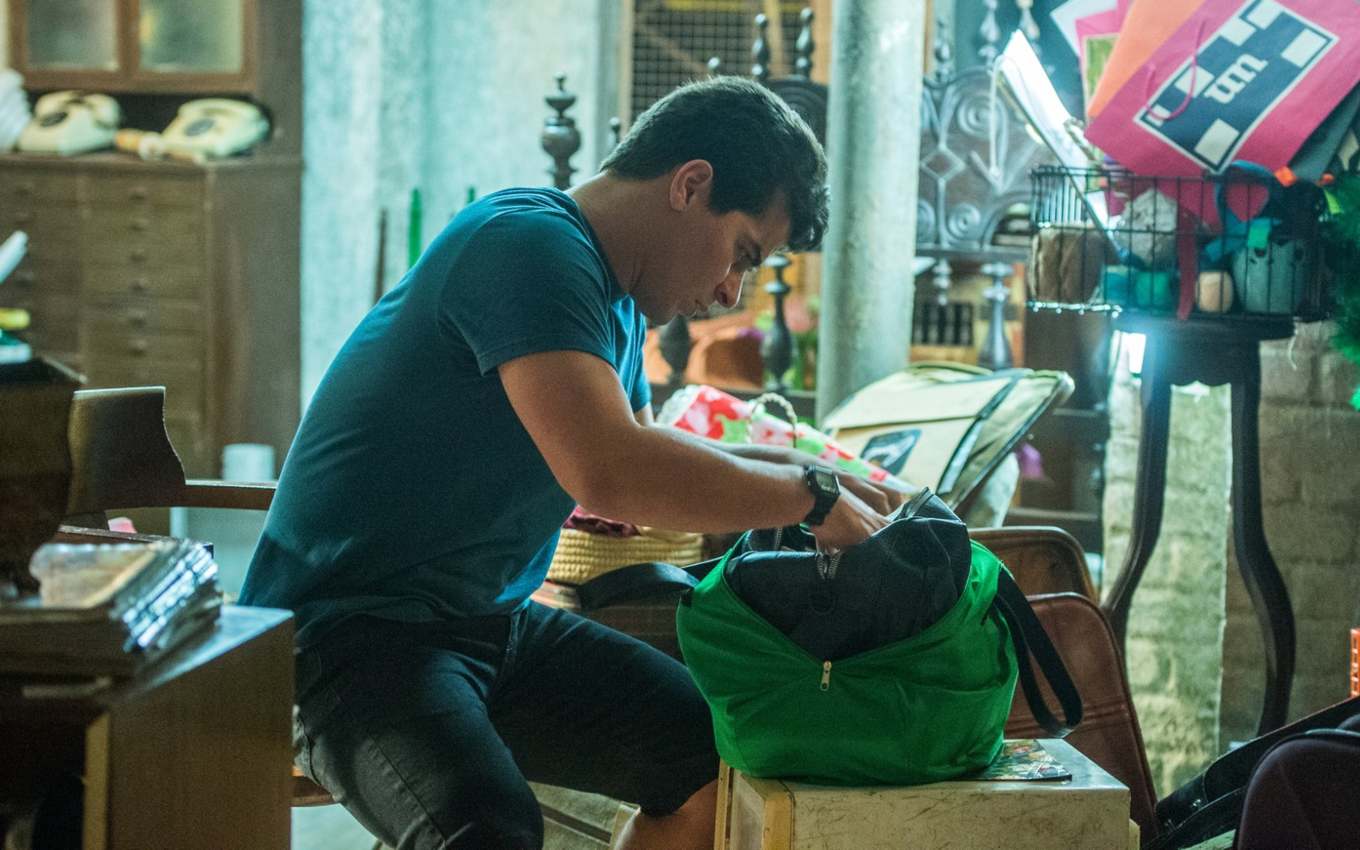 Júlio (Thiago Martins) is so tense with the fact that he has become a thief that he will report himself at the first opportunity in Pega Pega. He will be caught by Evandro (Paulo Vilhena) with a suitcase of money and will confess that he is a criminal in the seven o'clock soap opera on Globo.
In scenes planned for the next chapters, Julio will be at home and will receive a surprise visit from Evandro. The two will have had an argument, and the mysterious neighbor will decide to find the "enemy" to settle the score.
He will come across the waiter rummaging through a suitcase full of money. "Forgive me, my God! It's for Sherlock's ration. But I swear I'll return every penny," promises the boy, guilty of using the stolen money to feed his dog.
Evandro will soon recognize the suitcase. "I saw it in the newspapers. Julio, are you the thief I've been looking for? You stole the Carioca Palace! You seemed like such a nice guy. Hardworking, honest. That's far from it," the man will confirm.
Desperate, the hotel employee will not even try to deny the crime, but will defend his intentions. "No! I'm a worker and I've always been honest. Evandro, let me explain what happened?", the waiter will ask. "So tell me, what drives an honest person to steal? Tell me, because I don't understand", will challenge the neighbor.
Julio will say that he needed the money and when he saw it, he had already committed the crime. He will admit that things got a little more complicated. "A little? This suitcase must have what? About five, seven million?", ventured Evandro.
"Ten. I mean, I took a part to pay the back rent, and I'm taking a little more to buy food for Sherlock. But it's almost ten million dollars", confesses the "crush" of Antonia (Vanessa Giácomo). Evandro will be shocked and will leave the neighbor's house. Julius, in turn, will worry about having revealed his secret to a mysterious man.
Pega Pega (2017) won a "special edition" to fill the hole left after the final stretch of Salve-se Quem Poder. Como Mais Vida, Melhor, the next unpublished soap opera in the 7:00 pm band, was postponed because it is being recorded with security protocols that make the execution process slower.
---
Learn all about the upcoming chapters of soap operas with the Noveleiros podcast
Listen to "#68 – All about the end of The Life of the People (and a spoiler from In the Times of the Emperor!)" on Spreaker.
---
Subscribe to the channel TV news on YouTube and watch videos with revelations of what will happen in Império and other soap operas.
.