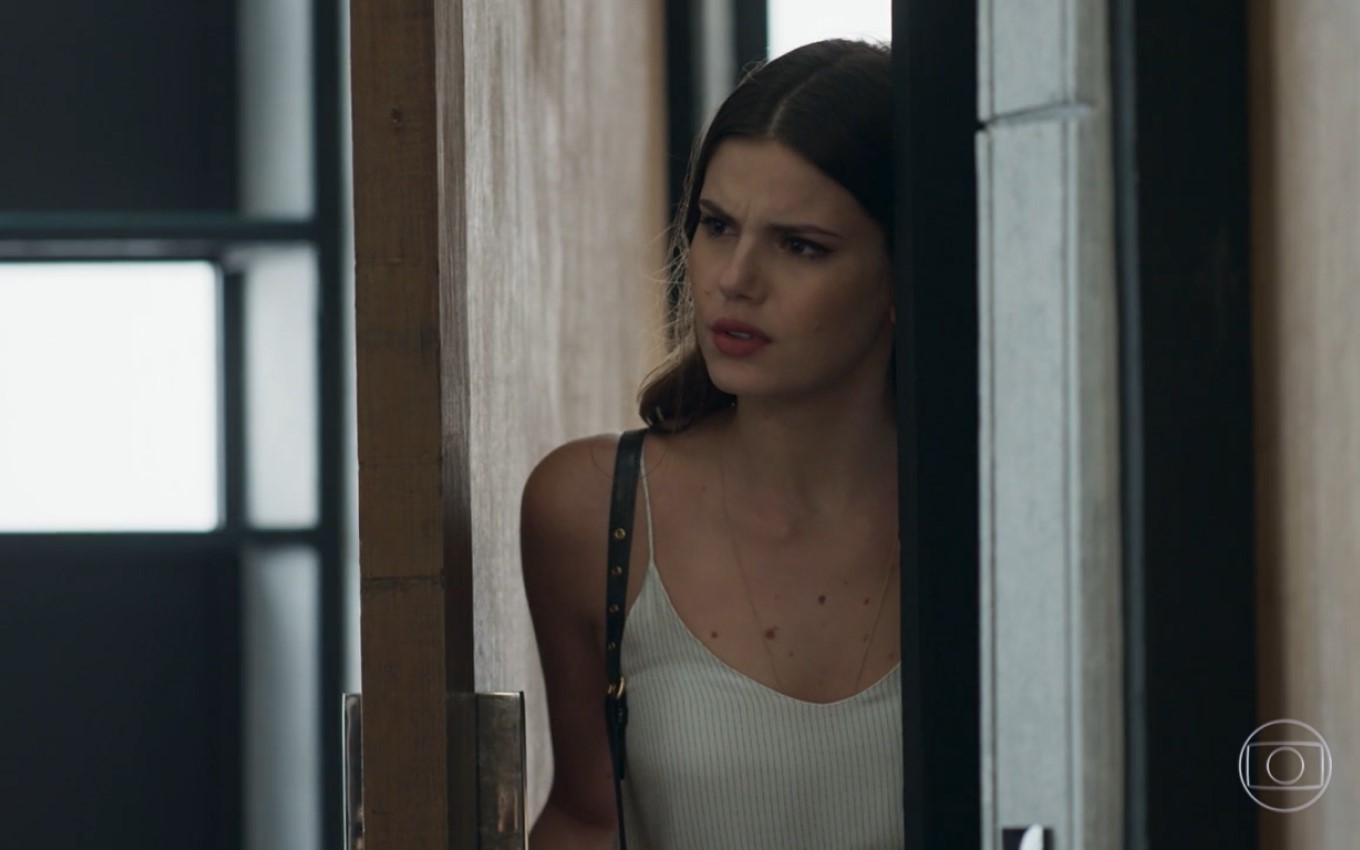 Luiza (Camila Queiroz) will catch a suspicious conversation between Maria Pia (Mariana Santos) and Malagueta (Marcelo Serrado) in Pega Pega. The girl will tell Eric (Mateus Solano) everything, and the couple will decide to secretly investigate the entrepreneur's best friend on Globo's seven o'clock soap opera.
The relationship between the characters of Mariana Santos and Marcelo Serrado began in the first chapters of the serial. The blonde caught the ex-concierge of Carioca Palace in the act during the millionaire robbery of the hotel and, since then, blackmails him, hoping to win the heart of her rival's husband.
In scenes that will aired on this Thursday (14), Luiza will tell Eric everything she will have heard. "I went to the company, and Vitor was inviting Maria Pia to go to his house. The subject seemed very intimate to me," she will say. The leading couple will decide to keep an eye on the former advisor.
The two will see when Athaíde's daughter (Reginaldo Faria) enters the thief's building. "The longer they stay together there, the more committed they are," says Bebeth's father (Valentina Herzsage), who will be disappointed in his longtime friend.
The next morning, Eric will throw the green at Maria Pia. He'll make it up that he thought about asking her to dinner, and she'll tell her he spent the night with old colleagues. "The conversation rolled into the night. You know how it is… A woman when she gets together…", she'll disguise it.
Pega Pega (2017) won a "special edition" to fill the hole left after the final stretch of Salve-se Quem Poder. Como Mais Vida, Melhor, the next unpublished soap opera in the 7pm range, was postponed because it is being recorded with security protocols that slow down the execution process.
---
Learn all about the upcoming chapters of soap operas with the Noveleiros podcast
Listen to "#77 – Luísa makes a big revelation to Pilar in Nos Tempos do Imperador" on Spreaker.
---
Subscribe to the channel TV news on YouTube and watch videos with revelations of what will happen in Império and other soap operas.
.