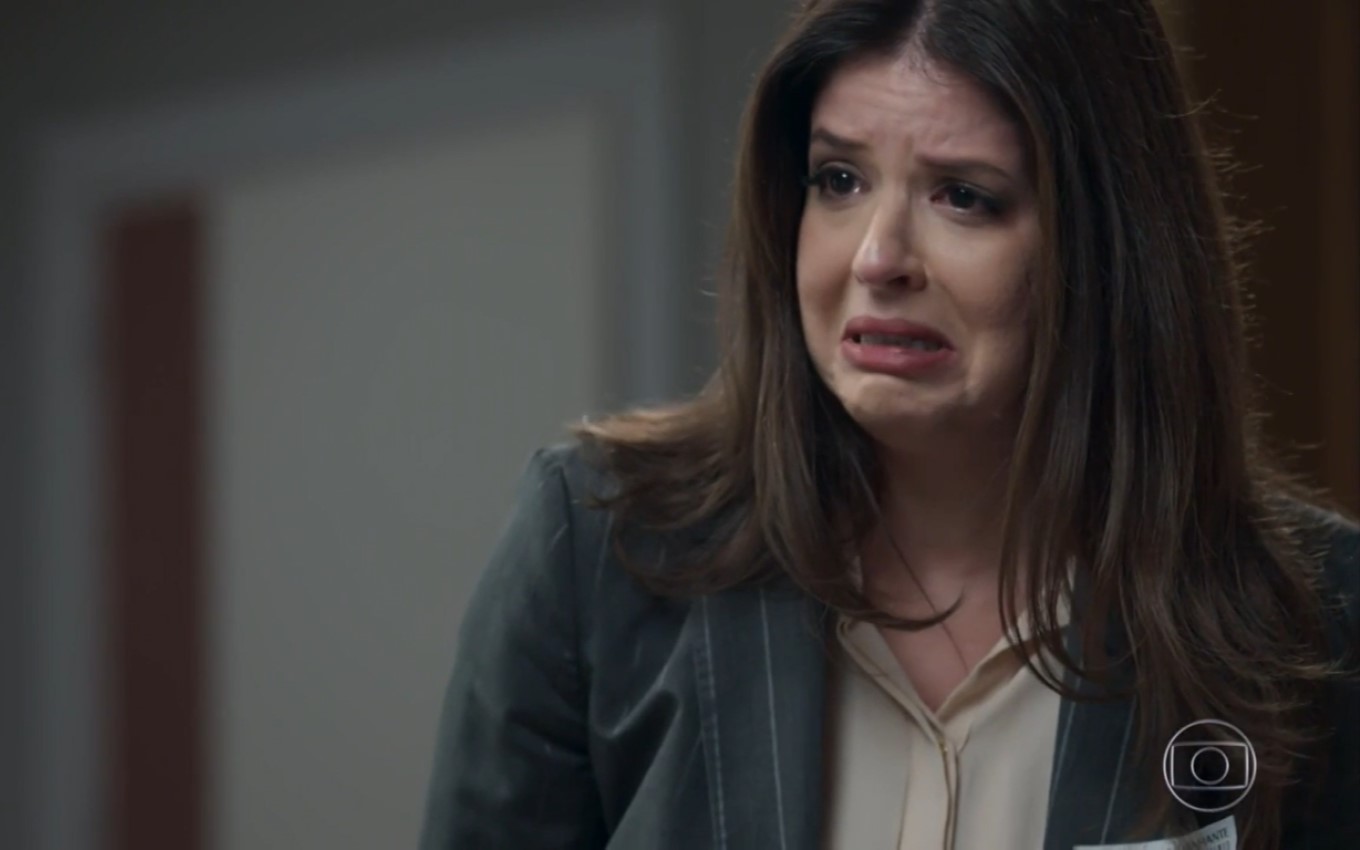 Second, 9/8 (Chapter 19)
Pedrinho accuses Athaíde of having stolen the money from the sale of the hotel, and the two end up fighting. Cassio is arrested and Eric is shot. The doctor announces to Bebeth that Eric is out of danger. Júlio reveals to Agnaldo that he is in love with Antônia. Everyone prepares for Julio's surprise party.
Maria Pia accuses Luiza of being responsible for Eric's condition. Bebeth throws Maria Pia out of Eric's room. Maria Pia tells Pedrinho that Luiza is with Eric. Antônia doesn't like the way Júlio treats Cíntia. Malagueta alerts Julio to the danger of his involvement with Antonia. Nelito discovers that Cintia and Julio have kissed.
Tuesday, 8/10 (Chapter 20)
Faced with her unrequited love, Maria Pia tells Eric that she will no longer work with him. Agnaldo introduces Wanderley to Sandra Helena, who is embarrassed to realize that he is the boy she got involved with at Carnival. Dom meets Christopher. Julio and Antonia have their first night together. Evandro instructs Júlio to get rid of the suitcase and money hidden in the basement before Antônia finds out.
Maria Pia calls Malagueta and tells her that they found her father's stolen truck. Douglas gets a job for Luiza. Bebeth announces to Eric that she's going to see a psychiatrist. Sabine is furious when she sees Lígia arrive at her party wearing a dress identical to hers. Nelito tells Antônia that Júlio kissed Cíntia.
Wednesday, 8/11 (Chapter 21)
Antonia decides to talk to Julio. Tânia is enchanted with Dom. Lígia provokes Sabine at the party. Pedrinho kisses Sabine and ends up being expelled from the suite. Júlio ends up with Antonia, and Nelito consoles her. Luiza comments to Rúbia that Pedrinho thinks she is staying with a friend from college.
Malagueta tells Maria Pia that he's scheduled a dinner in her name and Eric's. Bebeth refuses to do the first therapy session when she finds out that the psychologist is Mathias. Júlio tells Evandro that he'll hide the suitcase in a locker and find a way to deliver the key to Pedrinho.
Thursday, 8/12 (Chapter 22)
Pedrinho flirts with Rúbia. Agnaldo is worried when Júlio tells him that he is determined to return the money for the robbery, and alerts Malagueta and Sandra Helena. Evandro tells Mônica that Julio got him a job. Júlio is surprised when entering Evandro and Monica's house. Adriano asks Sabine to take over their relationship.
Julio leaves the suitcase with the money in a locker. Júlio tells Malagueta and his cronies that he put the locker's key in a chocolate pie and had it delivered to Pedrinho's care. Malagueta makes an anonymous call to Nelito in an attempt to intercept Julio's plans. Pedrinho and Nelito discard the pie sent by Julio.
Friday, 8/13 (Chapter 23)
Antônia scolds Nelito and Pedrinho for having discarded the pie. Agnaldo tells Malagueta that his plan worked. Júlio watches Siqueira's interview, who reveals that Antônia received a threat. Malagueta tells Eric that Luiza has been sleeping every night in a staff room at the hotel. Eric looks for Luiza and tells her that her place is by her side.
Malagueta tells Julio that returning money is more difficult than stealing. Douglas tells Eric that Bebeth isn't okay. Bebeth agrees to deal with Mathias. Julio fights with Sandra Helena. Eric decides to talk to Pedrinho about Luiza. Luiza tells Maria Pia that she's living with Eric.
Saturday, 8/14 (Chapter 24)
Eric tells Pedrinho that Luiza is living with him, and the two argue. Maria Pia tells Luiza that she is disturbing Eric's life. Pedrinho accuses Eric of being responsible for Mirella's death. Nelito tells Júlio that he doesn't want to see him involved with Antonia.
Luiza comments to Douglas that Eric doesn't know she works in a nightclub. Pedrinho tells Luiza that Eric murdered his wife. Cristóvão discovers that Dom owns the hotel. Luiza questions Eric about Mirella's death.
---
Pega Pega chapters are provided by Globo and are subject to change without notice
.