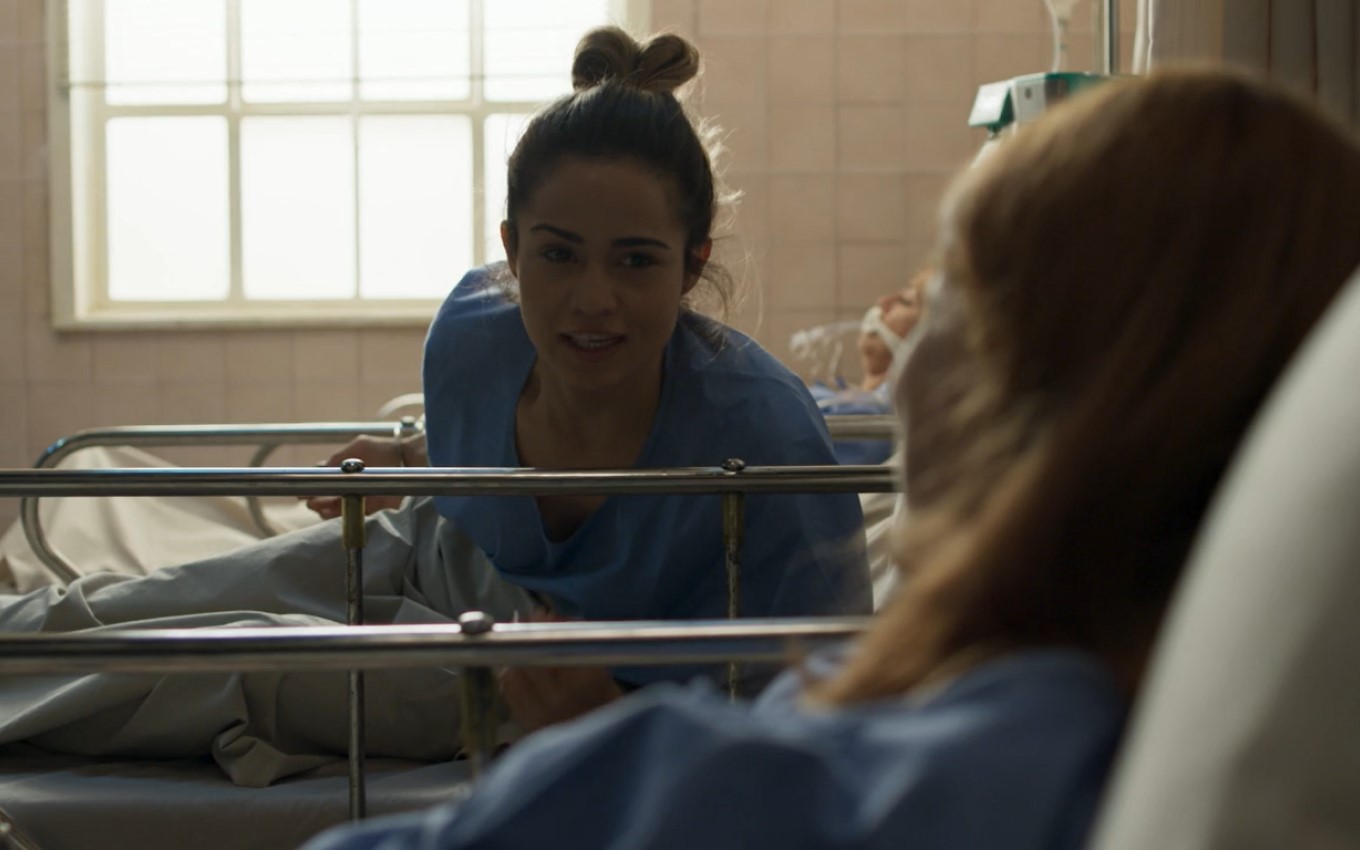 In jail, Sandra Helena (Nanda Costa) and Mônica (Julia Lund) will eat spoiled food to be taken to the hospital in Pega Pega. There, the contacts of Evandro's wife (Paulo Vilhena) will be on hand to rescue them. Before becoming a "garbage can", the former chambermaid promised to give money to the redhead if she managed to escape on the Globo telenovela.
Agnaldo (João Baldasserini) fell into a trap by Domênico (Marcos Veras) and revealed his girlfriend's role in the hotel robbery. Julia Lund's character also broke his face while trying to escape the police. A fugitive for years for having robbed a gas station, she got on a bus in disguise but was chased by a car.
In a scene that will air on the next 29th, Monica will feel twinges in her stomach after eating spoiled food, and Sandra will be disappointed by the absence of symptoms. "Bastard, why don't I feel anything? We're not going to be sent to the hospital, I'm going to mold in here," the thief will grumble.
Suddenly, she will start to feel a strong pain and will rejoice. The jailers will call an ambulance to accompany them to the doctor, and the prisoners will be filled with hope.
"You had severe food poisoning, contracted a bacteria that we are fighting with antibiotics. The treatment can be quick or not, it will depend on your body. I can only release you when you are totally healthy", will affirm the health professional.
Discreetly, Mônica will warn the partner that they need to be aware of the movement of nurses and police. She will say that she has already managed to inform her partners that she will need help to escape. With that, the redhead will impress her fellow prisoner.
Pega Pega (2017) won a "special edition" to fill the hole left after the final stretch of Salve-se Quem Poder. Como Mais Vida, Melhor, the next unpublished soap opera in the 7pm range, was postponed because it is being recorded with security protocols that slow down the execution process.
---
---
Learn all about the upcoming chapters of soap operas with the Noveleiros podcast
Subscribe to the channel TV news on YouTube and watch videos with revelations of what will happen in Império and other soap operas.
.