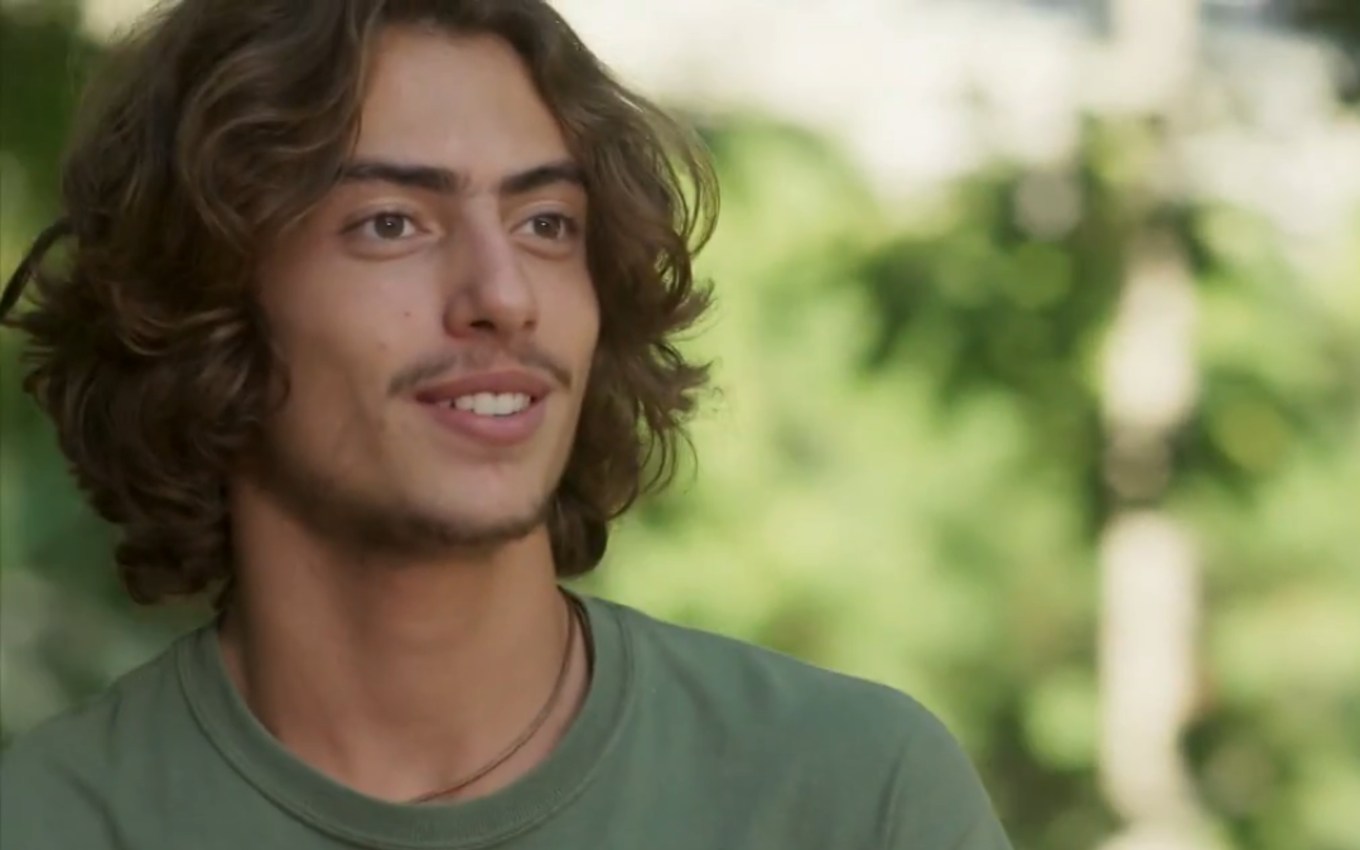 Jaffar Bambirra made his TV debut with the character Márcio, boyfriend of Bebeth (Valentina Herszage) in Pega Pega (2017). Four years later, the actor is already more experienced in soap operas, developed his career in music and even made a film for Netflix.
A multi-artist in real life, the young man took this characteristic to his roles. In Pega Pega, he was part of a puppet theater company. In the next role, in The Seventh Guardian (2018), he played the aspiring filmmaker Leonardo. That year, he also recorded Estação Rock (2020), a film by Pablo Loureiros in which he played a musician.
His last debut was in Ricos de Amor (2020), a film by Bruno Garotti produced by Netflix. On the platform, the production was translated into 20 languages ​​and distributed worldwide.
He will be back on Globo in "Como Mais Vida, Melhor", a soap opera by Mauro Wilson, with no date to be released. The new soap opera will debut after the Pega Pega rerun. During the recordings, he reunited with Valentina Herszage and Mateus Solano, actors who co-starred with him in the story written by Claudia Souto.
In the song
Her interest in the arts came from the cradle, as her mother, Nadia Bambirra, is an actress and director. But, before venturing on stage, Jaffar Bambirra was a musician. "I started studying theater at the age of fifteen with the aim of improving my stage presence as a musician," he told Gshow.
"I was practically born singing, but I didn't take it seriously until I was 11, which was when I started playing the guitar and composing", he said, in the same interview. In 2018, he released his first original song, called Illustration.
In the following years, he debuted the singlesQuando Fui Seu Par (2019) and Kimbala (2020). With these three songs, he has 750,000 reproductions on Spotify.
See how Jaffar Bambirra is today, four years after Pega Pega:
---
Learn all about the upcoming chapters of soap operas with the Noveleiros podcast
Listen to "#67 – Cora, is that you? The Empire Villain's Radical Change" on Spreaker.
---
Subscribe to the channel TV news on YouTube and watch videos with revelations of what will happen in Pega Pega and in other soap operas.
.