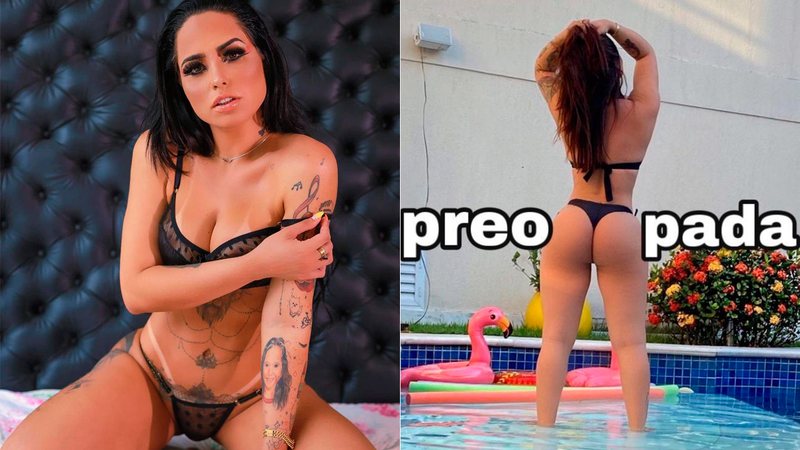 Singer received a statement asking her not to transit the common areas of the condominium in shorts, 'shorts' and gym clothes so as not to 'embarrass couples'
Playback / Instagram
Singer Perlla posted lingerie photos on social media and was criticized by neighbors

The singer Perlla went to Instagram to tell that she received criticism from neighbors for taking pictures of lingerie in your home's pool. The artist received a statement from the condo about 'request for appropriate clothing'in which he told her "not to walk through the common areas with clothes other than shorts or more suitable clothes. As well as gym clothes and "shorts" making couples feel embarrassed ". In response, in her stories Perlla said that neighbors 'hold their husbands' because she needs to take pictures of lingerie for her work.
"Beautiful, rest assured. I don't like married men. It starts there. Second, I don't want the same condo, because I think this is a mistake. Third, hold on to your husbands' tweet, because in reality things only happen if your husband keeps looking where he shouldn't, "she said. "The house is mine. I have to work. I have to take my lingerie photos. If your husband is looking into my house, take his eye out. Otherwise, I will continue to work, because I get paid to work ", he added.
The singer also stressed that she does not go after a committed man. "What I don't like to do inside my house, I also don't like to do in others' houses, because they have already done it in my family, in my house. And that is why today I am single ", she pointed out. "So rest assured, my love, I don't like a married man. I will repeat: I do not like married men. But you hold your husband's eye, or you put a blindfold on, "she concluded.