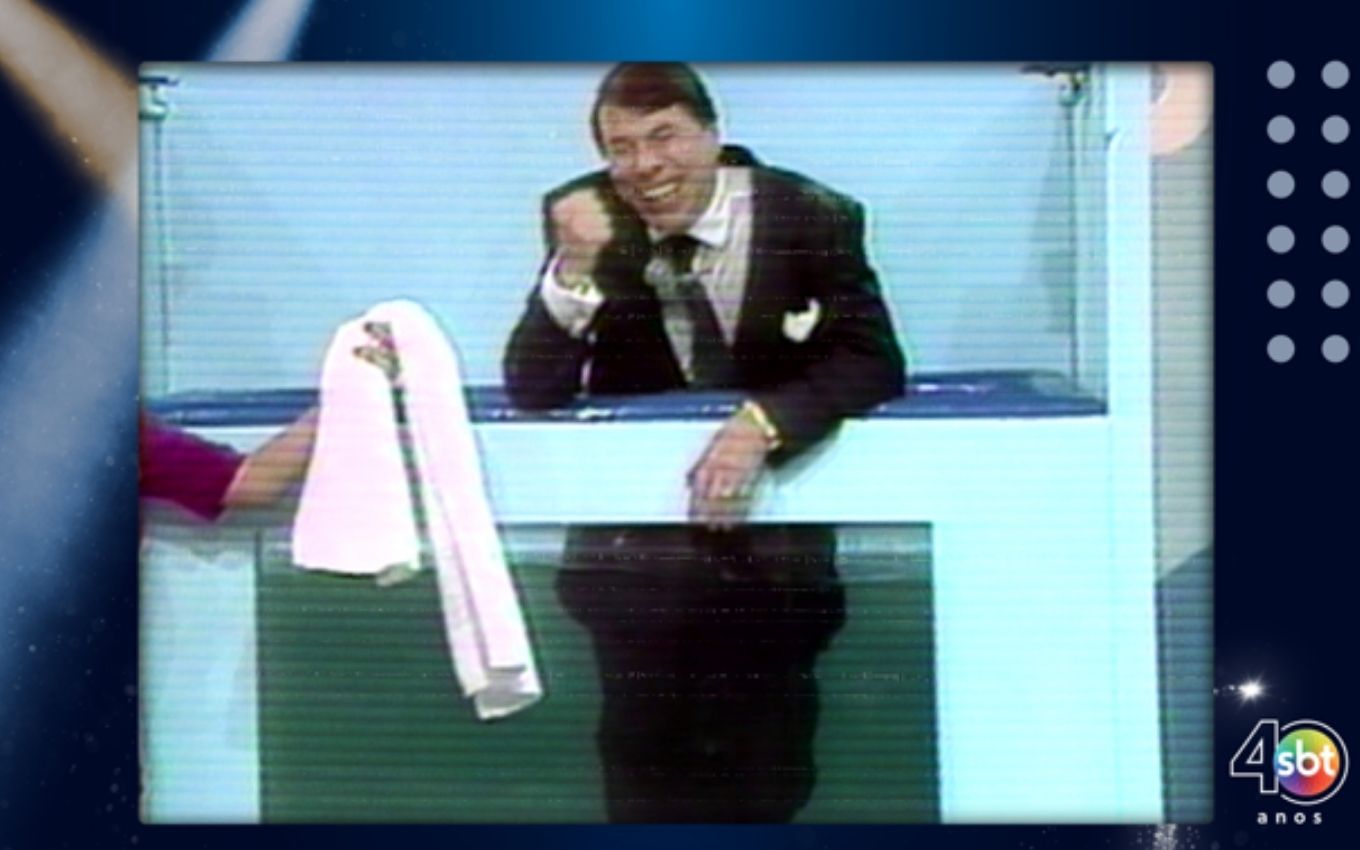 Photos by Silvio Santos were sold for R$ 16 thousand in a cryptocurrency auction. Provided by SBT, the digitized images in NFT format (non-fungible token, in free translation) are exclusive and show the broadcaster's owner in Topa Tudo por Dinheiro (1991-2001), in one edition of Teleton (1998) and in two channel opening events.
The auction received 85 bids and ended on September 30, but the result has only been released now. A partnership between SBT and the company InspireIP, the action gave digital products a kind of serial number for each, which makes them unique and undermines the possibility of having fake copies sold in the market.
NFT is nothing more than a digital certificate established through a security protocol (blockchain), which defines originality and exclusivity to digital goods. They can be applied to any digital item, such as photos, games, music, texts, among other options.
O TV news had access to the values ​​of each image. The highest bid was for the photo of Silvio Santos wet on stage at Topa Tudo por Dinheiro in 1992. The NTF that shows the presenter laughing while receiving a towel from an assistant was purchased for R$ 8 thousand or 1,300 matic, a cryptocurrency.
Senor Abravanel's photo on Teleton in 1998 was purchased for R$ 1,228.00 (200 matic). Two previously unseen images of Silvio at the official opening of SBT in 1981 (Where Everything Started) and at the opening of the CDT (Television Center) of Anhanguera in 1996 (De Casa Nova) were sold for R$ 2,701.60 (440 matic) and BRL 4,298.00 (700 matic), respectively.
According to Caroline Nunes, CEO of InspireIP, the action was a victory for the blockchain community in Brazil. "The result exceeded expectations. Both for the amount collected, as for the number of bids and participants. SBT came out ahead, ensuring the pioneering spirit of making a campaign using NFTs," said the executive.
"Tokens were created on the InspireIP platform in a completely decentralized manner and paid for with cryptocurrencies. All bids, NFTs and transfers are forever registered on Polygon's blockchain [site de jogos eletrônicos]", Caroline explained.
The auction bids had an initial value of R$40, with each additional bid worth R$10. All purchases were made via credit card through the Metamask cryptocurrency digital wallet.
Whoever purchased each image owns the NFT registered on the blockchain and cannot exploit the photo commercially, only resell it on their own.
.