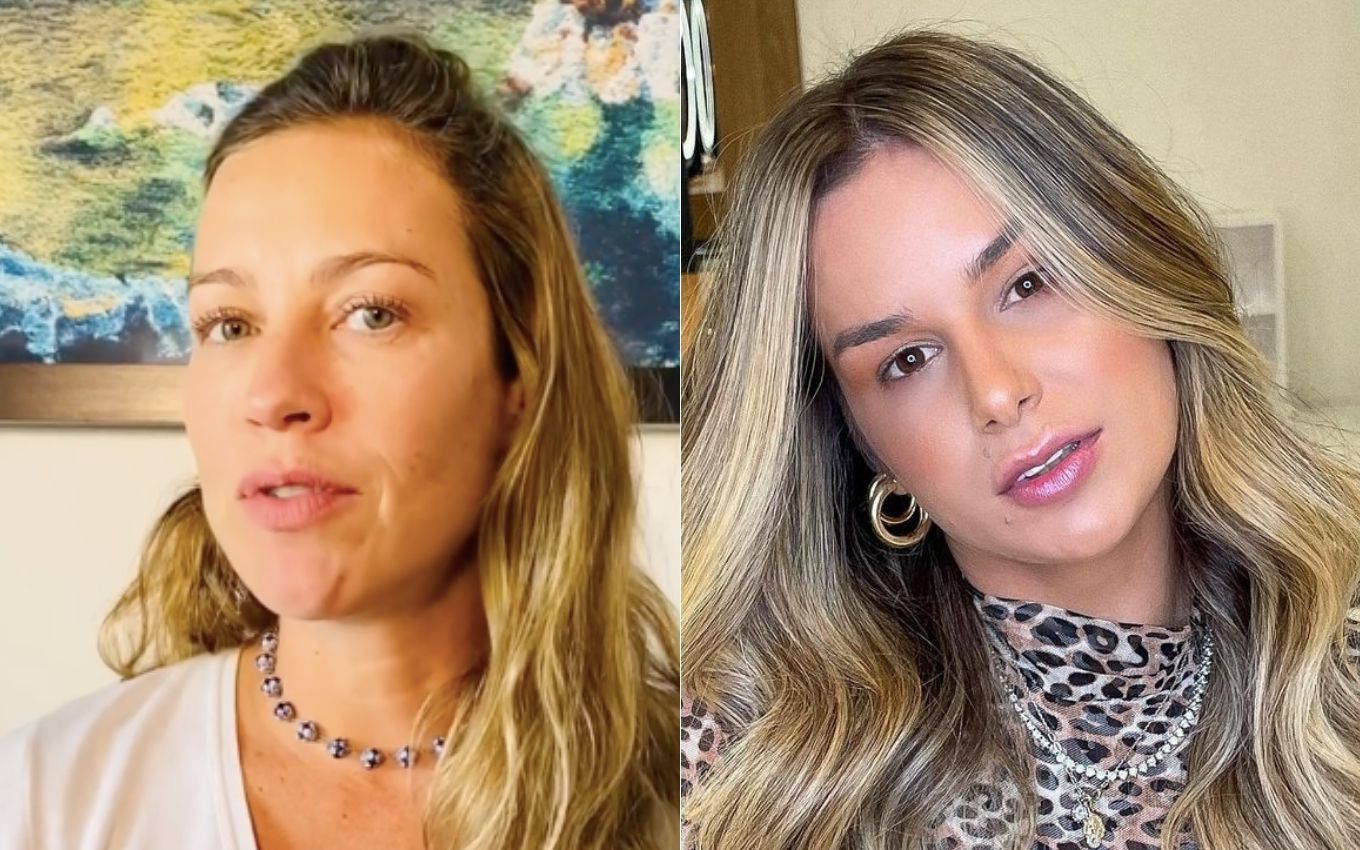 Luana Piovani compared the aggression that Dado Dolabella suffered in 2008 with the violence experienced by Pamella Holanda at the hands of DJ Ivis. "I'm happy to see women uniting and denouncing, because when I was attacked there was no campaign or Instagram," declared the actress on social networks this Tuesday (13th).
In the comment made by the Instagram tool Stories, Luana shared a post by Alessandra Maestrini in which a cartoon explains that it is necessary to defend women from domestic violence. In 2008, the presenter was attacked by Dolabella, her then boyfriend.
Despite being famous, the artist did not receive as much public support at the time as Pamella is currently gaining. "I'm happy to see the women uniting and denouncing, because when I was attacked there was no campaign and no Urges", recalled the blonde, who also highlighted the actor's victory in A Fazenda, a reality series from Record that counts on public vote.
"The aggressor, six months later, got a reality show, and the women said: 'Come hit me'. The women have already embarrassed me and worsened my situation immensely. I sigh with relief to see that a change is happening," said the former -wife of Pedro Scooby.
Dado Dolabella slapped the actress on the face and pushed the maid Ismê de Souza at nightclub 00, in Rio de Janeiro, in front of several witnesses.
According to reports at the time, Dado was drunk and would have used narcotics in the situation, and the two would have started to argue.
Luana even sued him after the assault, but lost the case. She also publicly stated on her blog that the two were no longer together.
In mid-2012, Luana again filed a lawsuit against Dado Dolabella. The reason would be the fact that the actor disrespected the limit of being 250 meters away from her.
The disobedience happened three times, and judge Cíntia Santarém gave Dado a prison sentence. Michel Assef Filho, the actor's lawyer, appealed and got a habeas corpus at the time.
Pamella Holland
After publishing videos in which she appears being beaten by her ex-husband, DJ Ivis, Pamella Holanda went viral on social networks and published a long outburst about the period in which she lived with the aggressor. She also criticized people who watched the scary scenes and didn't defend her.
"There is no fame, status, money, social position, contact or influence that would allow him to go unpunished. I was silent for a long time. I suffered alone with my daughter, without support even from those who claimed to be there to help, who were conniving and they witnessed everything silently, without interfering, with the excuse that I had to keep it quiet," she reported.
This Tuesday, the digital influencer team shared an alert for Pamella's profile. "If you are friends with someone who is in an abusive relationship, don't leave this friendship because she or he doesn't listen to you. It's tiring, frustrating, but the worst can happen. Many times you will get tired and even say you don't want to more to know, but be a support network, always be there", asked the friend, who did not identify herself.
Check out:
.