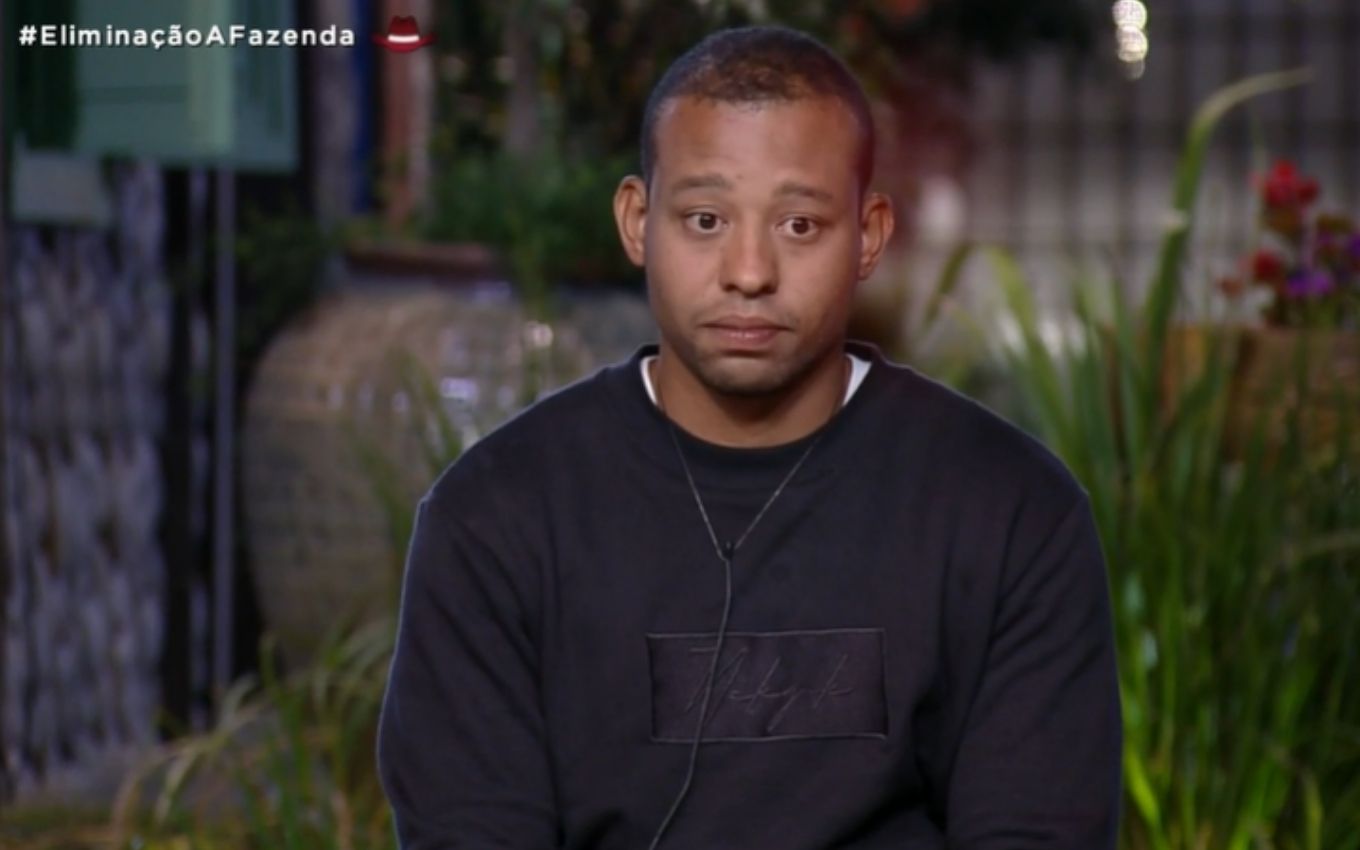 Erased in the game and without showing his true personality to the public, as he had promised, Antônio Carlos Santana Bernardes Gomes, Mussunzinho, was eliminated from A Fazenda 2021 this Thursday night (30). In a field against Arcrebiano de Araújo and Dayane Mello, the actor was the least voted to stay, gaining only 23.52% of popular support.
Dayane Mello, in turn, received the most votes to continue in the rural competition and accounted for 45.92%. Bil, who is on his third reality show this year, took second place and recorded 30.56%.
Son of comedian Mussum (1941-1994), the eliminated man of the week entered confinement in a charismatic way and soon joined the group composed of participants such as Tati Quebra Barraco, Erasmo Viana, MC Gui and Victor Pecoraro. Despite this, he had little prominence in the game and devoted himself only to chasing Erika Schneider.
During the last garden formation, the pawn rebelled after being labeled a sexist by the former dancer of Faustão, responsible for his nomination for the hot seat. As farmer of the week, she took aim at the pawn and claimed that she had been disrespected by him during her tenure as head of the branch.
"The week was very difficult for me, being a farmer is not an easy role. I realized that there is no way to please everyone. I had a very ugly fight with Bil. We ended up having a bad argument, but yesterday we talked. game, during the week, as a farmer, I noticed several looks from people who gave me zero credibility," she explained, referring to the artist's behavior.
Revolted by the possible reputation of being sexist, Mussunzinho spent the rest of his days muttering in the corners. Last Wednesday (29), during the commercial break of the live edition, the actor fought with his opponent.
"When you know what family is, what it's like to be the father of a family, what it's like to have a child, you'll know what I'm talking about, the weight it has. You didn't mess with Mussunzinho, no, you were there in the heart of Antônio Carlos, who has a family, who has a mother."
"I also have a family, I have a mother and I'm a woman. And I didn't feel any kind of respect towards me when I was a farmer," complained the former dancer of Faustão.
"What respect did you want? The moment I put myself over you, in relation to the game, I put myself in conversation with you. If I don't agree with something, it's not because you're a woman or a man that I'm going to change my mind. It doesn't affect your feminine and it doesn't affect my masculine," continued Mussum's heir.
Nervous, the artist raised his voice and reaffirmed his indignation at having been labeled a sexist. "When you have a family, and you raise a flag of machismo, and see the weight it has on a man's life or on a person's life… You can destroy a story, a life, destroy a career, for one your whim of not putting yourself as you should," he added.
"I have a mother, I have a father, I have a family. I'm not wanting to destroy your family, I'm not destroying anything. I'm talking about what I felt this week," replied Erika.
This Thursday, the pawn called the pawn for a conversation, but the reckoning took a not pleasant turn. "If you feel that way, that's your private thing. That label is very strong, I know I wasn't sexist, I'm not sexist. So I want you to apologize to me," he demanded.
Erika tried to explain herself again, without using the word "machismo", but couldn't finish any sentence, as Mussunzinho interrupted her several times. "I'm not a PhD in machismo, what I know is what I feel. And I won't lie, I felt cornered," she argued.
---
Learn all about reality shows with the podcast O Brasil Tá Vendo
Listen to "#55 – Women Are Suffering Machismo in The Farm 13" on Spreaker.
---
Subscribe to the channel TV news on YouTube to check out our daily newsletters, interviews and live videos
.