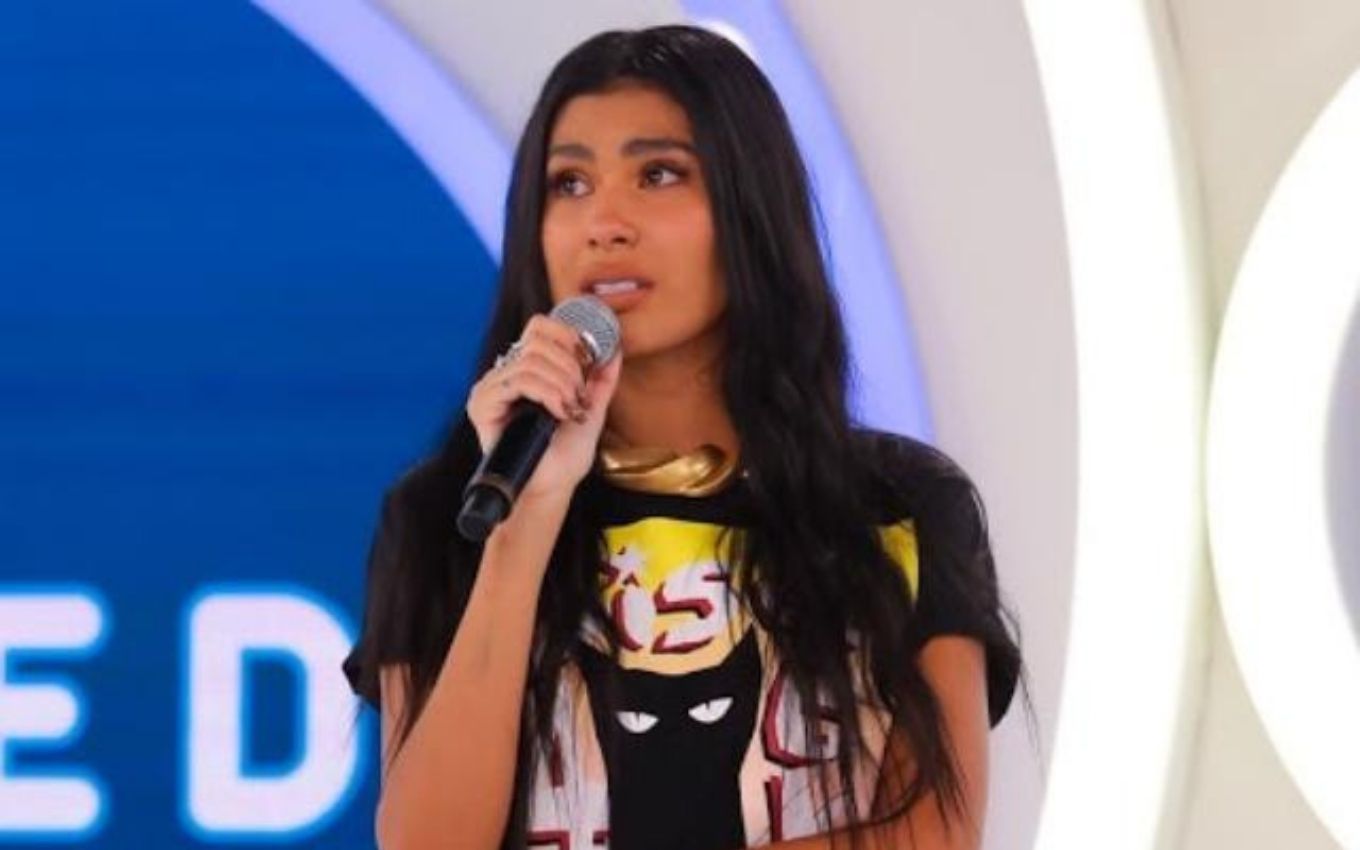 Guest on the Eliana program this Sunday (27), Pocah spoke about her relationship with her family. The funkeira was moved when commenting her daughter, Vitória, 5 years old, who suffered racist attacks while the funkeira was confined to BBB21. The singer confessed that she suffered a panic attack when she found out what had happened. "No mother is prepared to see her child suffer racist attacks on the internet," he said.
"My world fell, I got out of control when I heard about these prejudiced messages. I had a panic attack. I already fought racism, I fought against it and suffered a lot for it, but now I have one more reason. They messed with my blood, with my daughter," he explained.
The attacks against Pocah's daughter took place in April, after the 26-year-old singer led an argument with Juliette Freire inside the house. The woman from Paraíba discovered that it was the funkeira's vote and both fell out.
At Eliana, Pocah spoke about her friendship with Juliette: "Although we had different games, we got along very well and our friendship remains out here." She also stated that she wants to record with the BBB champion. "My admiration for Ju comes from inside [da casa]. I would really like to record with her".
About the attacks directed against Vitória, Pocah stated that she will not remain silent in the face of prejudice and racism. According to her, a team is taking all reasonable steps to find and prosecute the authors. "These people need to pay for what they've done," he said.
Eliana's message
At the time of the racist attacks, Eliana made a publication raving praise for the 5-year-old girl. "You are a very beautiful child, blessed and strong. Therefore, never let others tell you otherwise. You are light and you will be what you want to be today and always", wrote the presenter at the time.
Pocah used her participation in the SBT program to thank the affection while she was on Globo's reality show: "It gave me a lot of strength. You're sweet and kind." Eliana confessed that she was appalled when she read and saw the messages written to the child and that she couldn't let those hateful words go by without doing anything.
"I was not an artist, I was Eliana, mother. I felt in my skin what you would feel if I were present. In the name of all the Totoyas, mothers and injustices that Brazil and the world carry, no mother deserves to undergo any kind of attack . United we can transform the world," said the presenter.
.