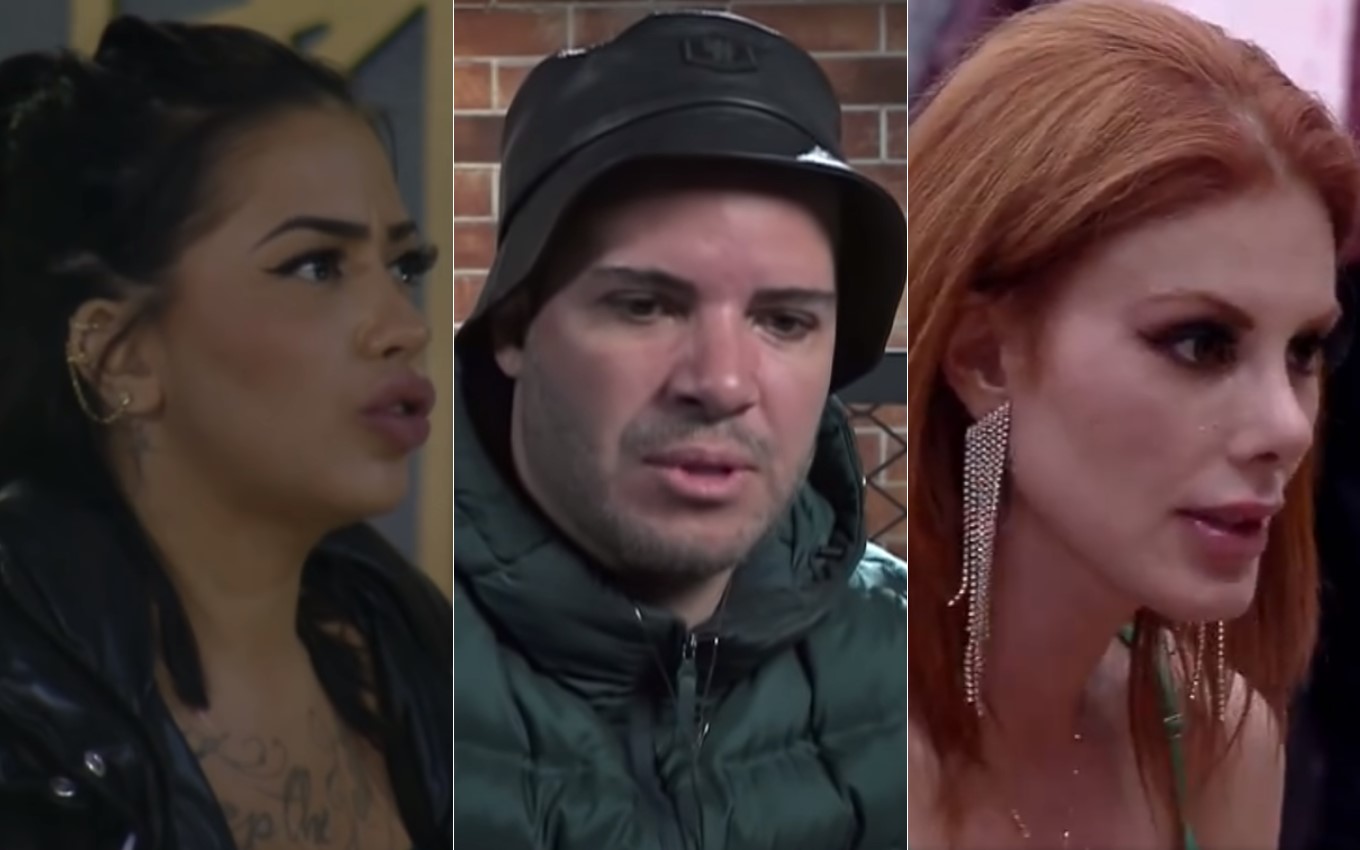 The second DR of the Power Couple Brasil 5 will be decided this Thursday (27th), and those most at risk of elimination are the couples Filipe Duarte and Nina Cachoeira and MC Mirella and Dynho Alves. In the poll TV News, Deborah Albuquerque and Bruno Salomão lead the public's preference for staying on the reality show, but the percentages can reveal surprises and twists tonight.
In the partial survey of the TV News, who has more than 57 thousand votes until the publication of this text, the ex-Br'oz and the digital influencer have 30.06% of the public's preference to remain on the reality show, while the funkeira and youtuber have 31, 23%.
Already the ex-Ronaldinha and the doctor, the couple most hated by opponents of the confinement at the moment, appear with a slight advantage ahead of the other pairs, with 38.70% of the votes.
In the UOL poll, Filipe and Nina also appear as the most rejected by the public this week, with 48.69% of a total of almost 13 thousand votes counted so far. The question asked to readers, however, is different from the dynamics of the reality show. The news portal asks "who should be eliminated", while the official website of Power Couple Brasil asks "who should stay" on the program.
Deborah and Bruno, on UOL, appear as the second most voted, with 44.47% of the votes. Mirella and Dynho appear as the favorites, with only 6.84% asking for their elimination.
The questionnaires, which do not have a scientific character, only portray a trend on the part of the viewers of Power Couple Brasil, who vote on the official website of Record. The elimination takes place live on today's program, starting at 10:30 pm.
Participate below in the poll of Power Couple Brasil and choose who comes out in the second DR of the reality of couples from Record. The result has no scientific value or influence on the official website of Power Couple Brasil 5.
.