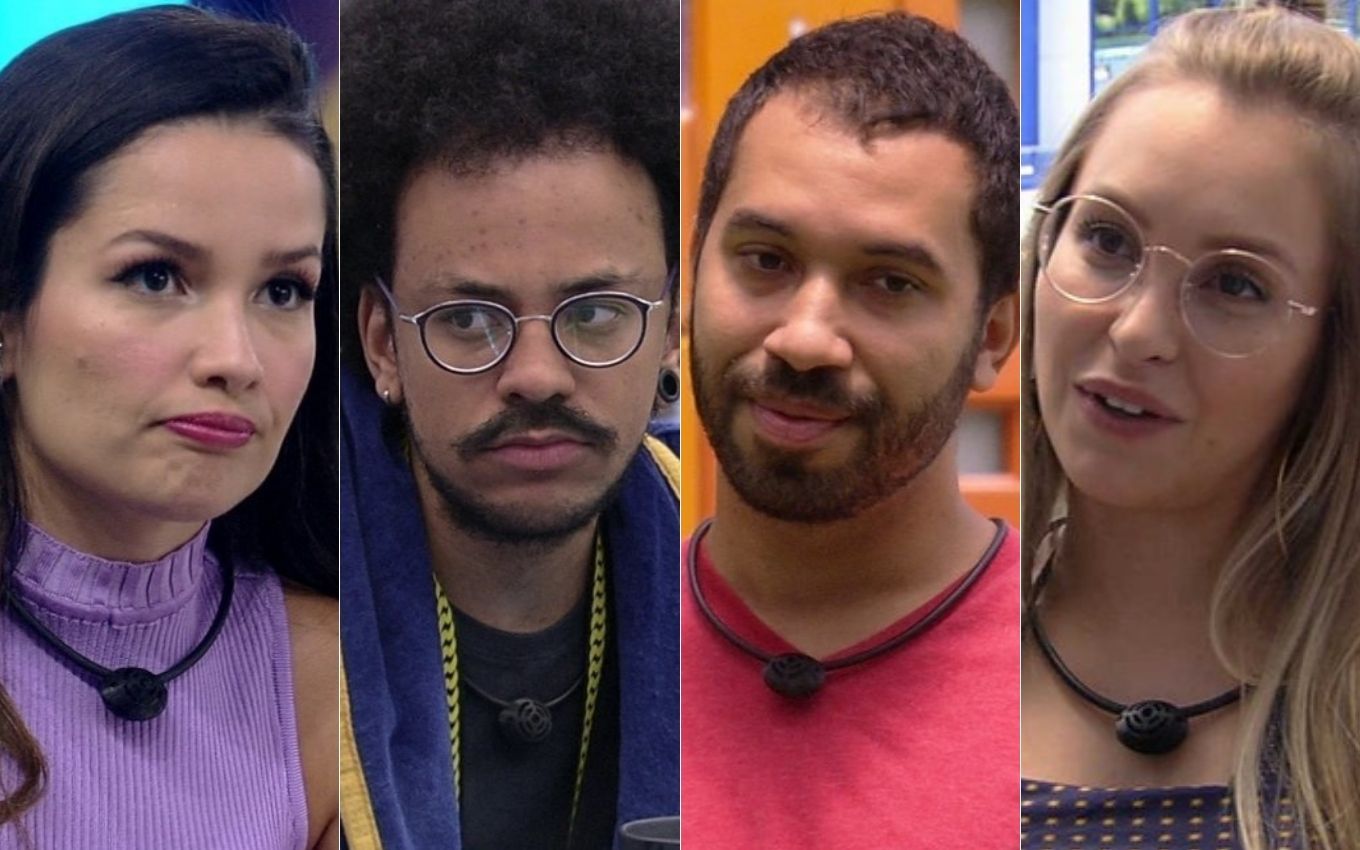 This Sunday (7), the fake wall of BBB21 will be formed. Unlike ordinary marbles, in which the most voted is eliminated from the dispute for the prize of R $ 1.5 million, in this format the public chooses someone to stay at the house and still receive advantages in the game. Who deserves to gain this public strength? Vote in the poll at the end of this text.
So far, the only one who is sure of not going to the fake wall is the leader Rodolffo, who must appoint one person from Xepa and another one from the VIP for the hot seat. The two people selected by the sovereign of the week will have the power of the counterattack and will choose two more walled ones.
The other participant will be the most voted of the house. Apart from the two appointed by Rodolffo, the other three still dispute a Bate e Volta Test; one of them will escape and the quadruple wall will be formed.
The confines of BBB21 will continue to believe that this is a normal dynamic, but when the vote is opened on the Globo website, the public will have to choose who should benefit.
On Tuesday (9), the person most voted by the viewers will leave the house as if she had been eliminated, but soon after going through the door she will be directed to a place called "secret room", where she will be able to follow for a few hours the that other participants are doing.
In the dynamics of the false wall, no one is eliminated and whoever is nominated still receives advantages. On Thursday (4), Tiago Leifert revealed to the public the benefits that the brothers will receive by nominating for the hot seat: "Everyone [que for nesse paredão] guarantees a place in the next Leader Test, which will be on March 11th ".
"Whoever gets the most votes goes to the secret room and gets a veto from the angel, that is, they can annul the angel's decision within two weeks, just once. Whoever comes in second and third place escapes the veto. Whoever stays finally, he wins a two-vote vote in the confessional, within two weeks, "explained the presenter.
Who deserves to beat BBB21's fake wall and get inside information about the game? Take part in the poll below:
Feedback Policy
This space aims to expand the debate on the subject addressed in the news, democratically and respectfully. Anonymous comments are not accepted nor do they violate ethical and moral laws and principles or promote illegal or criminal activities. Thus, slanderous, defamatory, prejudiced, offensive, aggressive comments that use bad words, incite violence, express hate speech or contain links are summarily deleted.
.