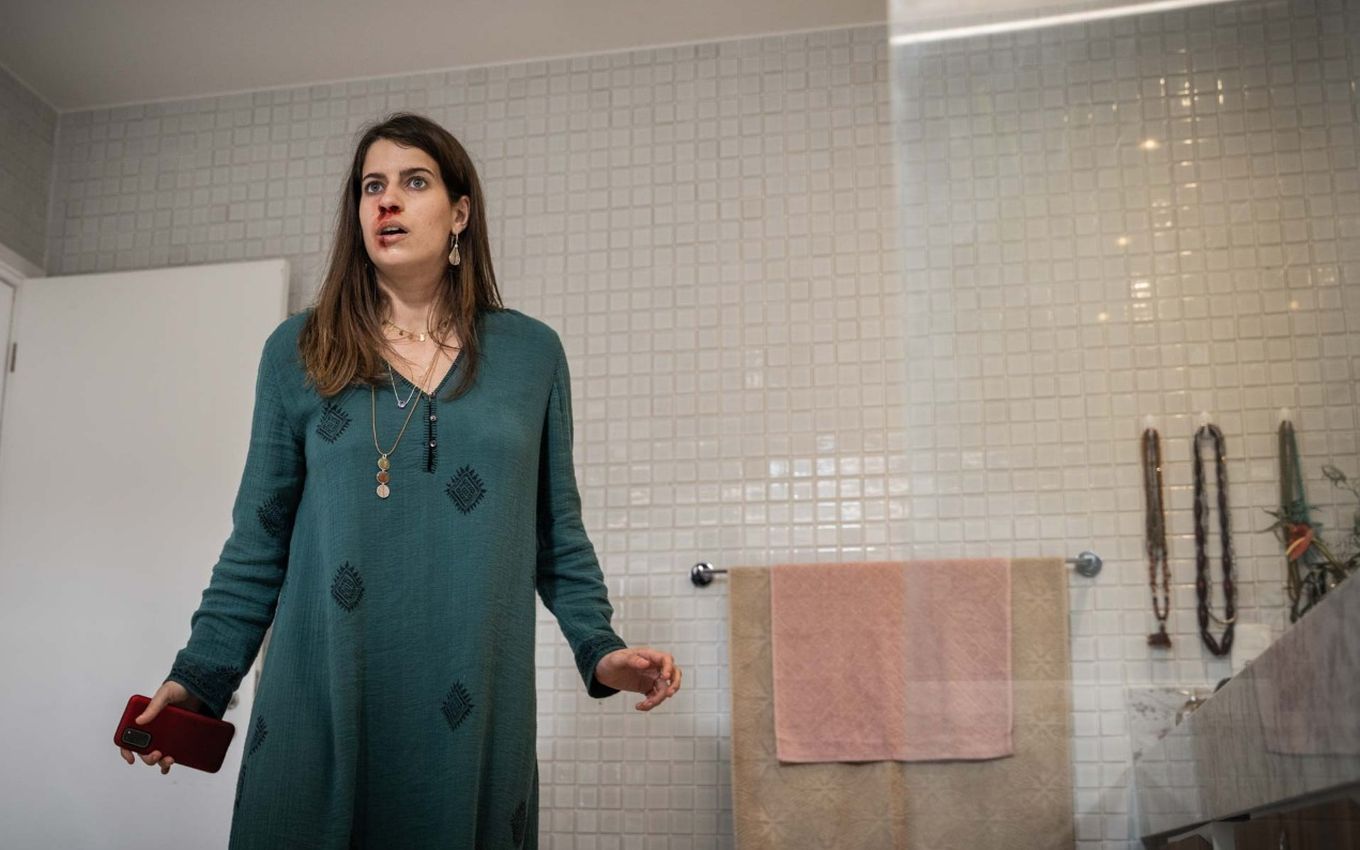 In its first comedy series for streaming Paramount+, Porta dos Fundos decided to innovate. Instead of the usual names of the humor collective, such as Thati Lopes or Rafael Infante, the cast will be led by Maria Bopp (who was once Bruna Surfistinha and is successful as Blogeirinha do Fim do Mundo), ex-chiquitita Raissa Chaddad and actress and singer Gabz (from Malhação).
"I think it's good to bring new people, broaden our horizons and diversify our grid of actors and possibilities", justifies João Vicente de Castro in an interview with TV news. "We have a production company that's been growing a lot, and our cast doesn't have the capacity to do it all! And we don't have to be stuck in Porta's cast for everything Porta does."
"It is obvious that we have love, affection and admiration for everyone and we will use them [sempre que pudermos]. But we don't necessarily have to do it with the same people over and over again. I, for example, don't need to do all the series I write, and Fábio [Porchat] neither," delivers Castro, who is producing the series — and tries to reconcile his schedule to make a cameo.
In the attraction, still with no debut forecast, Liv (Maria Bopp) is an influencer so obsessed with her number of followers that she transforms into a serial killer. Antonia (Gabz) is a podcaster specializing in real crimes who begins to follow the killer closely. The main trio is completed by Ananda (Raissa Chaddad), an influencer who has many more fans than Liv, but who forces a friendship with her to look good on the networks.
As Seguidoras was born in the middle of a pandemic, during a conversation between João Vicente and Manuela Cantuária, the screenwriter of the Porta dos Fundos videos. "She is a genius who has several ideas. Last year, I called a meeting to discuss projects and I fell in love with two of them. One of them was As Seguidoras, the other one we are trying to get on our feet", recalls the executive.
In about a year, the series was written, revised, sold to Paramount+ and had its recordings started — something very fast for the Brazilian audiovisual, especially at a time of sanitary crisis and few production incentives. "We have a government that rejects culture, right?", Alfineta Castro, a voracious critic of Jair Bolsonaro on social media.
João Vicente, however, is optimistic that the production of series and films will be resumed soon. "Nowadays the market is heating up again, people created a lot during the pandemic and now I think we are about to face great productions, very cool projects, very good ideas. Some of them are already there. It will be a very rich world from now on, culturally", he bets.
Relationship with social networks
Producer of a series led by a murderous influencer and targeted by haters because of his political positions, João Vicente de Castro admits that he is still looking for a healthy way to use social networks without going crazy. "It's possible [fazer isso], but I don't know if it's my case (laughs). I know people who are like that, who are distant, who don't keep looking at their cell phones all the time to see if someone has texted."
I work a lot, so I always stay [de olho no aparelho]. Then I start working on social networks, from top to bottom, from bottom to top… We try to use the excuse that we are solving something or that we cannot disconnect because we have to see the world, what is happening there outside. But it's just sorry!
"I think that a healthy relationship with the cell phone is a goal that I plan to reach one day. One of the things I most admire about human beings is who doesn't have this karmic connection with the cell phone, to stay close to it until it's going to charge. I have a lot!", he recognizes.
In addition to Maria, Raissa and Gabz, the cast of As Seguidoras also includes Victor Lamoglia (Edinho), Domenica Dias (Adrielly), Nataly Neri (Camilla), Tati Tiburcio (Rocha), Tatsu Carvalho (Elano), Giselle Batista (Marisol ), Maria Gal (Deise), Gabriel Godoy (Esteves) and Stella Miranda (Kassia).
.