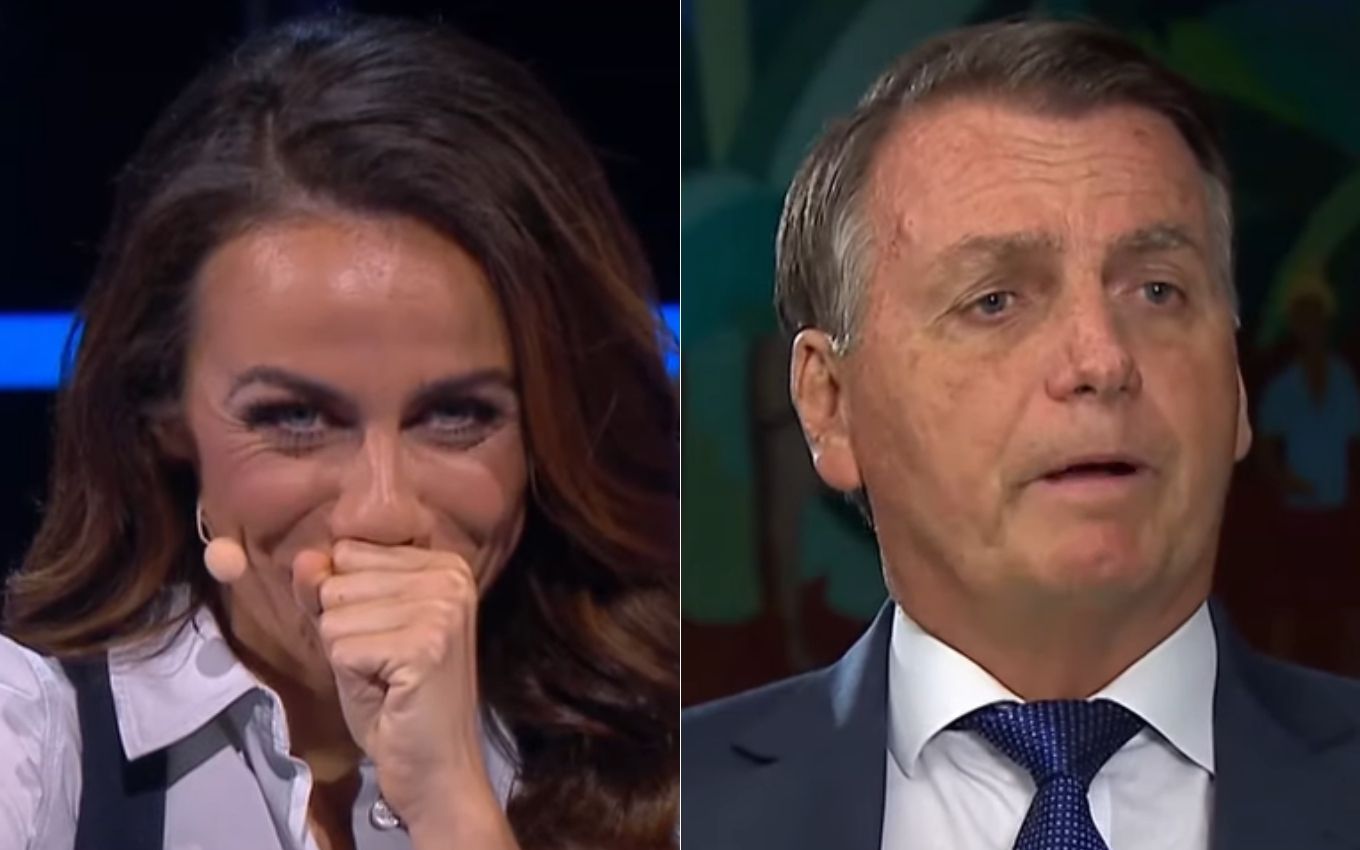 Filomena Cautela, presenter of the Portuguese version of the game show Quem Quer Ser Um Millionário?, burst out laughing after a participant called President Jair Bolsonaro "Outside Bolsonaro". This Thursday (29), the video in which the communicator, who occupies the same position in the European country as Luciano Huck in Brazil, enjoys the gaffe went viral on social networks.
Originally shown in July 2020, the player identified as Diana was asked by Filomena who was Brazil's Minister of Justice until 2020: Sergio Moro, Michel Temer, Hamilton Mourão or Flávio Bolsonaro? The Portuguese woman chose the former magistrate, the correct alternative, and was asked by the presenter about the decision.
"The Temer was president before the current one, than he is now," Diana replied, and Filomena immediately pointed out: "What is the…?". "Out Bolsonaro," said the participant, causing laughter and applause in the studio.
The game show owner chuckled briefly and then resumed her serious demeanor to follow through with the attraction. In the dialogue, the player described the current vice president of the Republic as "any general connected to the government of Brazil".
On Twitter, the gaffe also amused users. "I want to be her friend, how do you do it?", asked Beto Padilha. "Have they already given the title of Brazilian citizen to the girl?" suggested Méle Dornelas.
Check out the video and some reactions:
I want to be her friend. How to do? #ForaBolsonaroGenocida

— betopadilha #octacampeão (@Fla_irRacional) July 29, 2021
Have you given the title of Brazilian citizen to the girl? 💙

— Méle Dornelas 🆘 (@meledornelas) July 29, 2021
wonderful hahaha https://t.co/dgddlcwalk

— Aline Fernandes (@alinebf85) July 29, 2021
.