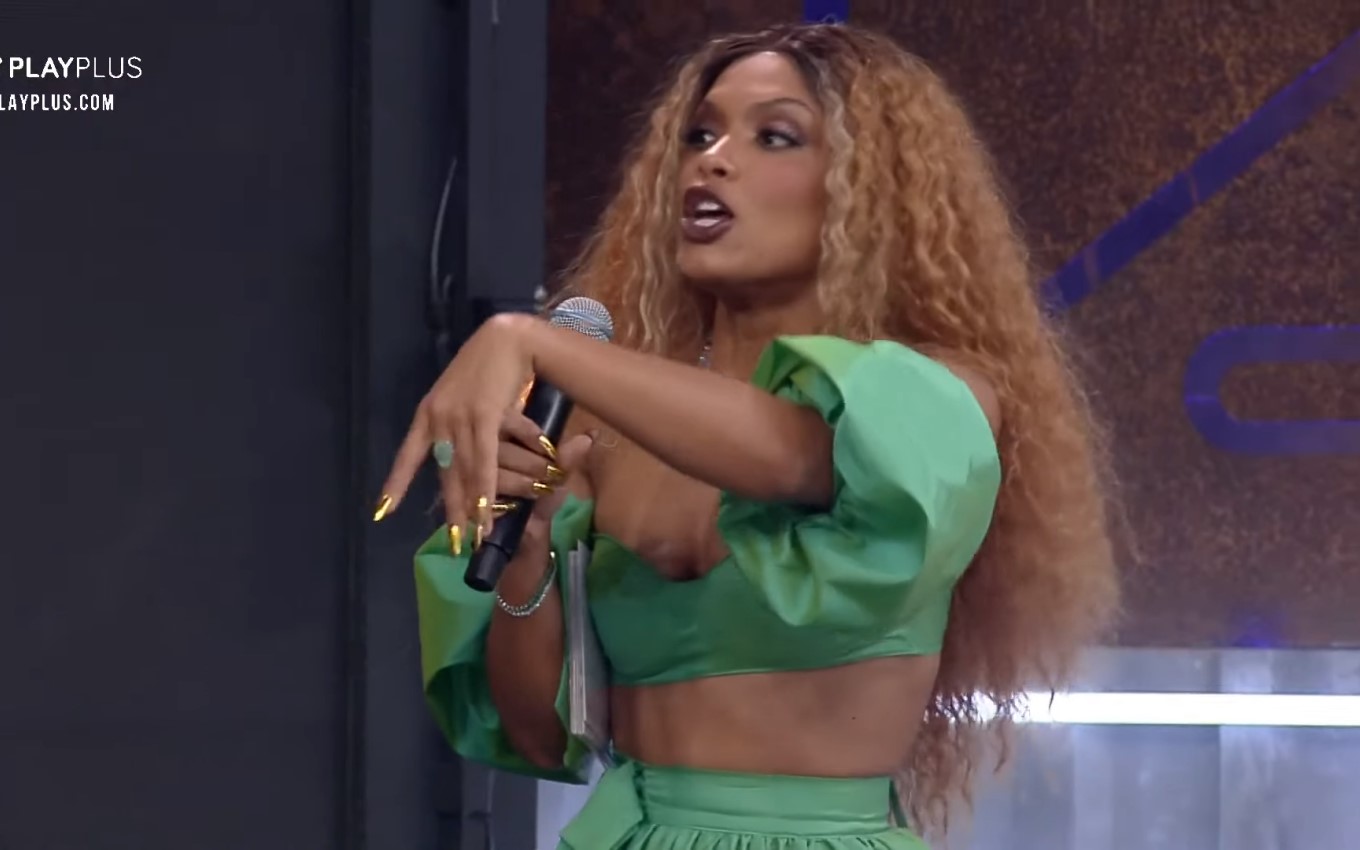 With two enemy duos in the grand final, fair play had no space in Power Couple Brasil 5. At dawn this Saturday (24), Matheus Yurley and Mari Matarazzo clashed with Deborah Albuquerque and Bruno Salomão, forcing Lidi Lisboa to end the race in a hurry. interview with finalists.
The two couples were on stage set up by the production, talking to Lidi and Dani Bavoso, in an interview that was shown live on PlayPlus and on Record's social networks.
Dissatisfied with the result of the vote, Deborah needled the champions several times. When asked what she would do differently in the game, she said that she would just be making fun of it, laughing and betting low on the tests instead of giving herself away, risking the bets and still getting hurt in the challenges.
Mari was on the side and took the lines as a provocation. "We even tried to keep the class, but since you've needled, now you'll listen," said the youtuber, quite annoyed.
At this point, Lidi and Dani took the microphones out of the couples' mouths, which started a completely inaudible argument. Few sentences were possible to be understood. In one of them, Deborah insisted on the provocation: "You are the most lax Power Couple." Mari countered: "The phoenix couple turned to ashes."
With a very frightened face, Lidi Lisboa tried to take the reins of the confusion and asked the couples to order, but was completely ignored. "That's crazy, guys, let's wrap it up then," she warned. "Guys, let me talk here, let me finish," insisted the actress, raising her voice.
Matheus and Mari were champions of Power Couple Brasil 5 and took home R$ 403 thousand, which they accumulated in the season's competitions.
---
Learn all about reality shows with the podcast O Brasil Tá Vendo
Listen to "#47 – All About Netflix's Brincando com Fogo Brasil" on Spreaker.
---
Subscribe to the channel TV news on YouTube to check out our daily newsletters, interviews and live videos
.