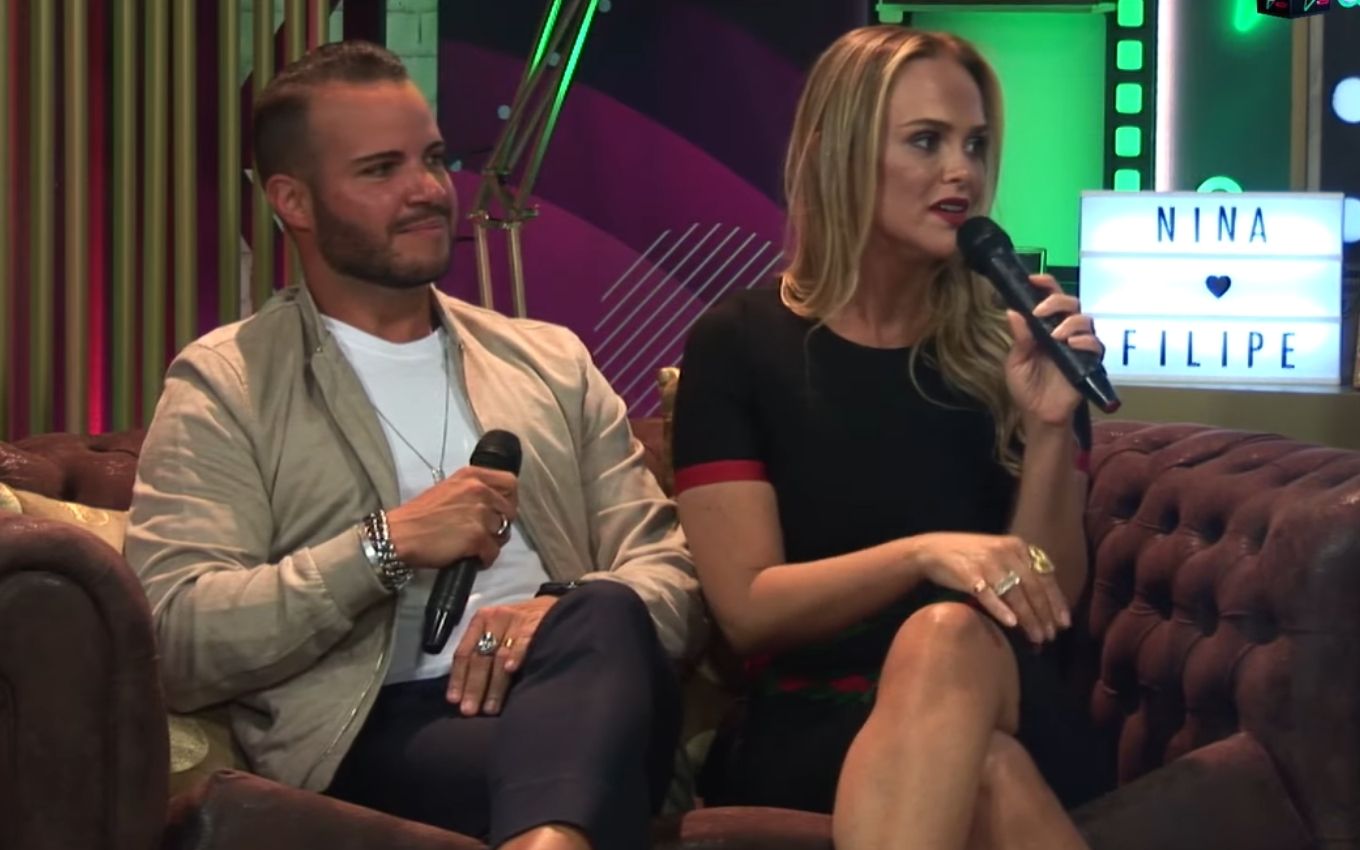 Eliminated from the week of Power Couple Brasil 5, Filipe Duarte admitted that he had already exceeded his limit within the confinement of Record. This Friday (2), the husband of Nina Cachoeira evaluated her trajectory within the competition led by Adriane Galisteu and highlighted that he was not on the program to gain fame at any price.
"We went there to have fun, even though we knew it was a game, everyone said that, I think we should have listened to this advice better (laughs). For us, the game was the tests and the bets. Coexistence was never considered. as a part of that game," pointed out the former Br'oz.
During the Eliminated Live, Nina complemented her partner's position: "We were there to get along in the best way possible, so that we wouldn't be destabilized in there. If our family had an image that we were sad, they would be worse than us".
"I believe that each one went in there with a head in there, but we've been together for many years. I didn't go there to play around, playing with the crazy person, fame at any price, money. That wasn't my thing, I have a lot of respect for mine scratches and scars that I've conquered over the years," he reinforced.
In a chat with Lidi Lisboa and Dani Bavoso, the couple saw images of the shack between them with Jonathan Costa and Carolina Santos. "Yeah guys, I really like it! If you want to gossip, are you going to gossip here in front of me? Me? No, the house is huge, there are other places," said the influencer.
Nina also said that her administrators sent in some content in which former rivals are said to have commented on the latest eliminated from the program. "They didn't forget us, right? They left, but they didn't forget Nina and Filipe. We won't even remember [de vocês]", he needled.
Check out the Eliminated Live:
---
Learn all about reality shows with the podcast O Brasil Tá Vendo
Listen to "#44 – The best and craziest moments of Vacationing with Ex – with Tainá Felipe" on Spreaker.
---
Subscribe to the channel TV news on YouTube to check out our daily newsletters, interviews and live videos
.