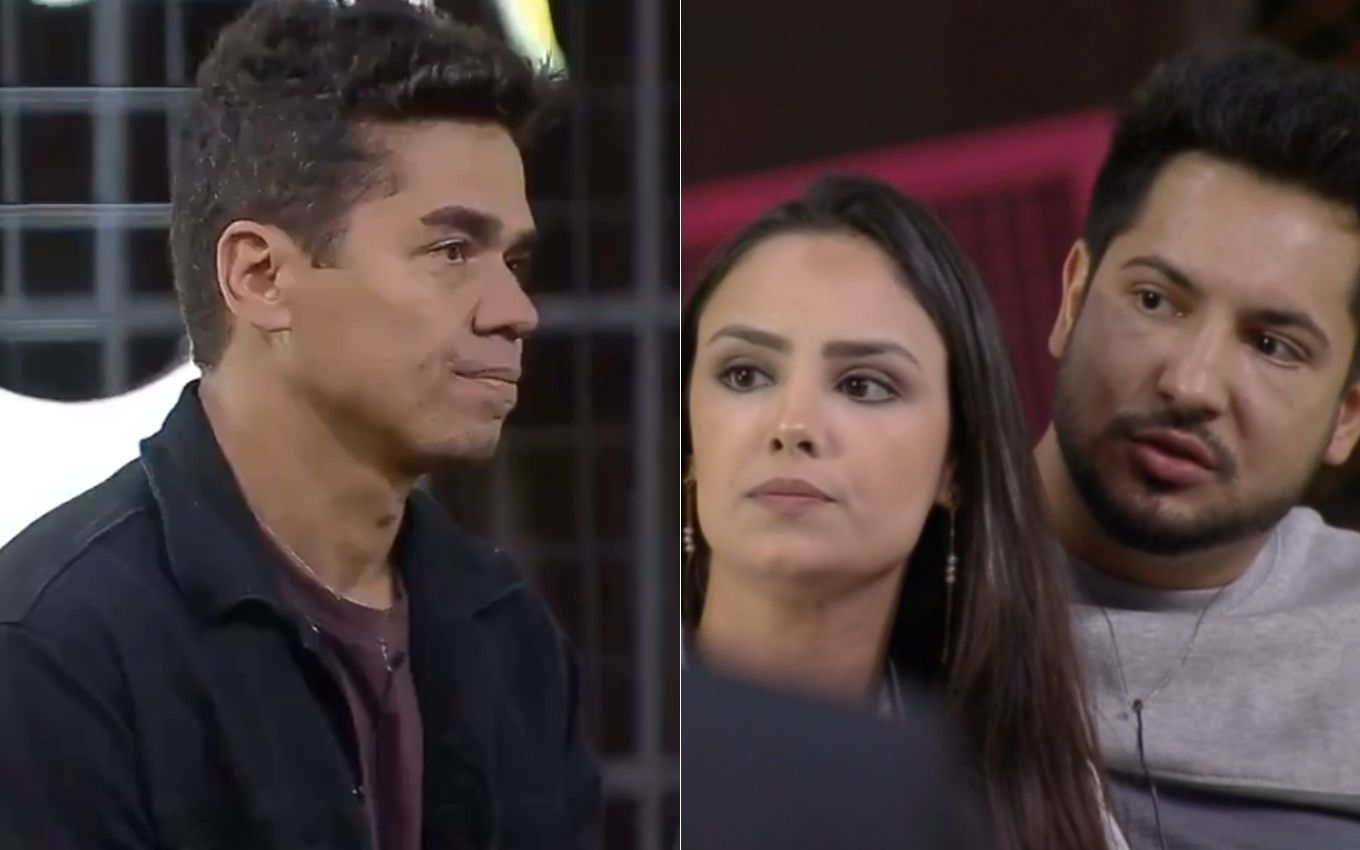 During the Discord Game of Power Couple Brasil 5, Fábio Castro once again sabotaged his position. However, in the activity held this Sunday (4), this lack of attitude made the dancer betray the game partnership with Georgia Fröhlich. In the end, Daniele Hypolito's husband won the dispute and took home a 70-inch TV.
After the first round of the dynamic, Fábio and Dani teamed up with Matheus Yurley, Mari Matarazzo, Renata Dominguez and Leandro Gléria to eliminate the allies of Deborah Albuquerque and Bruno Salomão. As Georgia and Thiago Bertoldo are on the side of the phoenix couple, the actress saw this attitude as a betrayal of their alliance and soon complained.
"I really spoke, I didn't play on you," Fabio argued, but Georgia explained: "No, but you took our opportunity to play by giving it to someone who wants to play on us, it's an obvious, logical thing. Good, you know that we would do anything to save you".
Dani and Fábio said that they would also do everything to protect the couple, but the speech did not convince the beloved of the countryman. "We realized now that you wanted to help us a lot, you gave me several opportunities to play. Cool, thank you," Georgia said, disappointed.
At the end of the activity, Dani and Fábio were the last survivors and won the victory. In addition to the TV, the couple received a video game device, a virtual assistant, a soundbar kit and a gamer armchair.
Check out the discussion:
EITA 💥 There was a discussion between @georgiadf_ e @fabiocastrofb during the activity 👀

Want to watch the #PowerCouple live? Come to #PlayPlus! Go to https://t.co/UpWImxSIbXpic.twitter.com/053QFbHdMk

— PlayPlus (@SigaPlayPlus) July 4, 2021
---
Learn all about reality shows with the podcast O Brasil Tá Vendo
Listen to "#44 – The best and craziest moments of Vacationing with Ex – with Tainá Felipe" on Spreaker.
---
Subscribe to the channel TV news on YouTube to check out our daily newsletters, interviews and live videos
.