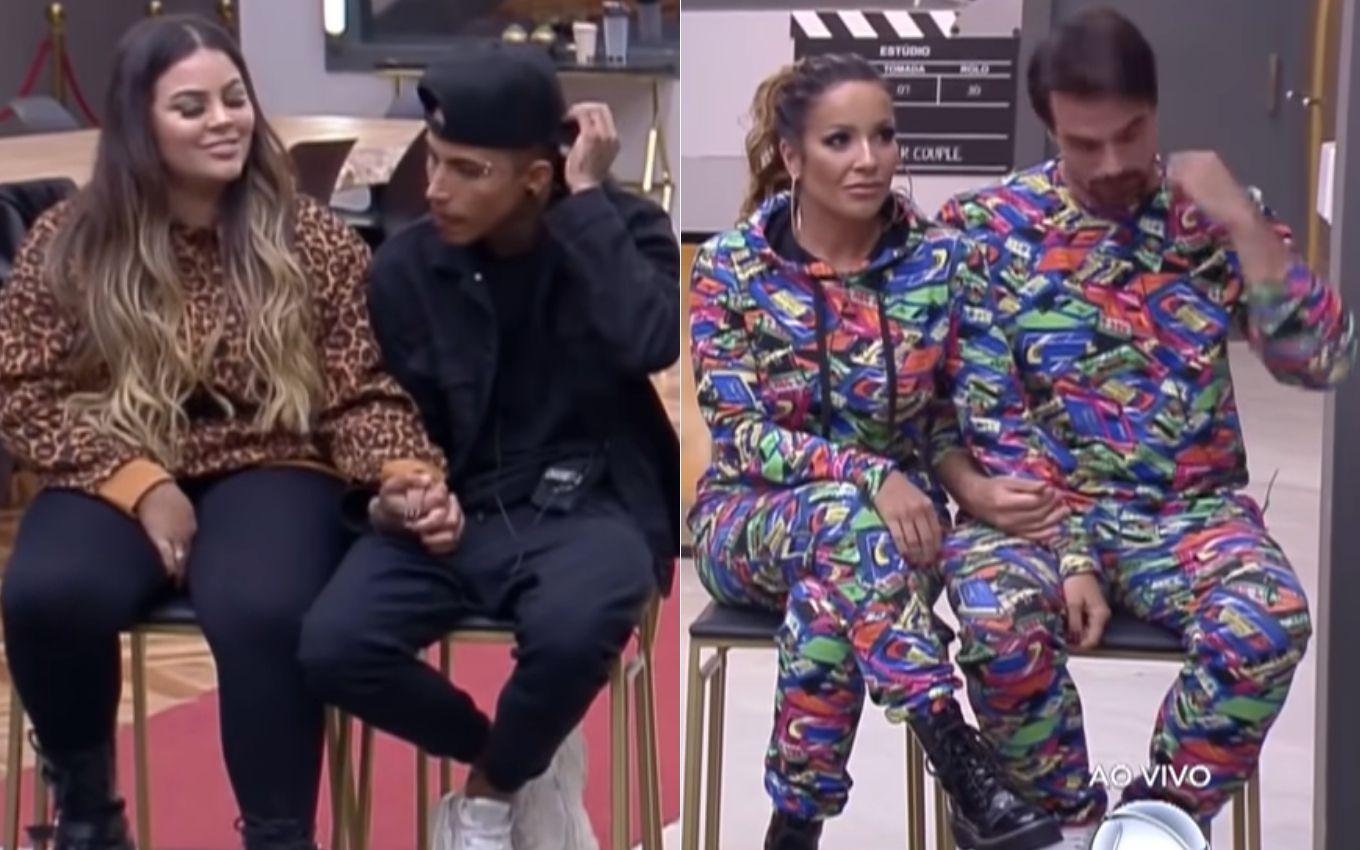 The eighth DR of Power Couple Brasil 5 will be decided this Thursday (8). In the poll of TV news, two couples technically tie for rejection: Mari Matarazzo and Matheus Yurley, with 27% of the votes to stay, and Renata Dominguez and Leandro Gléria, with 26.7%.
In the partial of the survey, which has received more than 49,000 votes until the publication of this text, Daniele Hypolito and Fábio Castro, who are in the hot seat for the first time, are the favorites to remain on the program. They accumulate 46.2% of the votes to stay.
The final result is similar to the UOL poll, which has over 8 thousand votes. For 36.1% of the portal's voters, the favorites to remain in the fight for the prize of up to R$ 1 million for the reality of Record are Dani and Fábio. The most rejected are Mari and Matheus with 31.6% of the votes to stay. Renata and Leandro appear a little ahead, with 32.1% of the public's preference.
The questionnaires are not scientific in nature and only portray a trend on the part of Power Couple Brasil viewers, who vote on Record's official website. The elimination takes place live on today's program, starting at 10:30 pm.
Participate below the Power Couple Brasil poll and choose who comes out in the eighth DR of Record's reality couples.
.