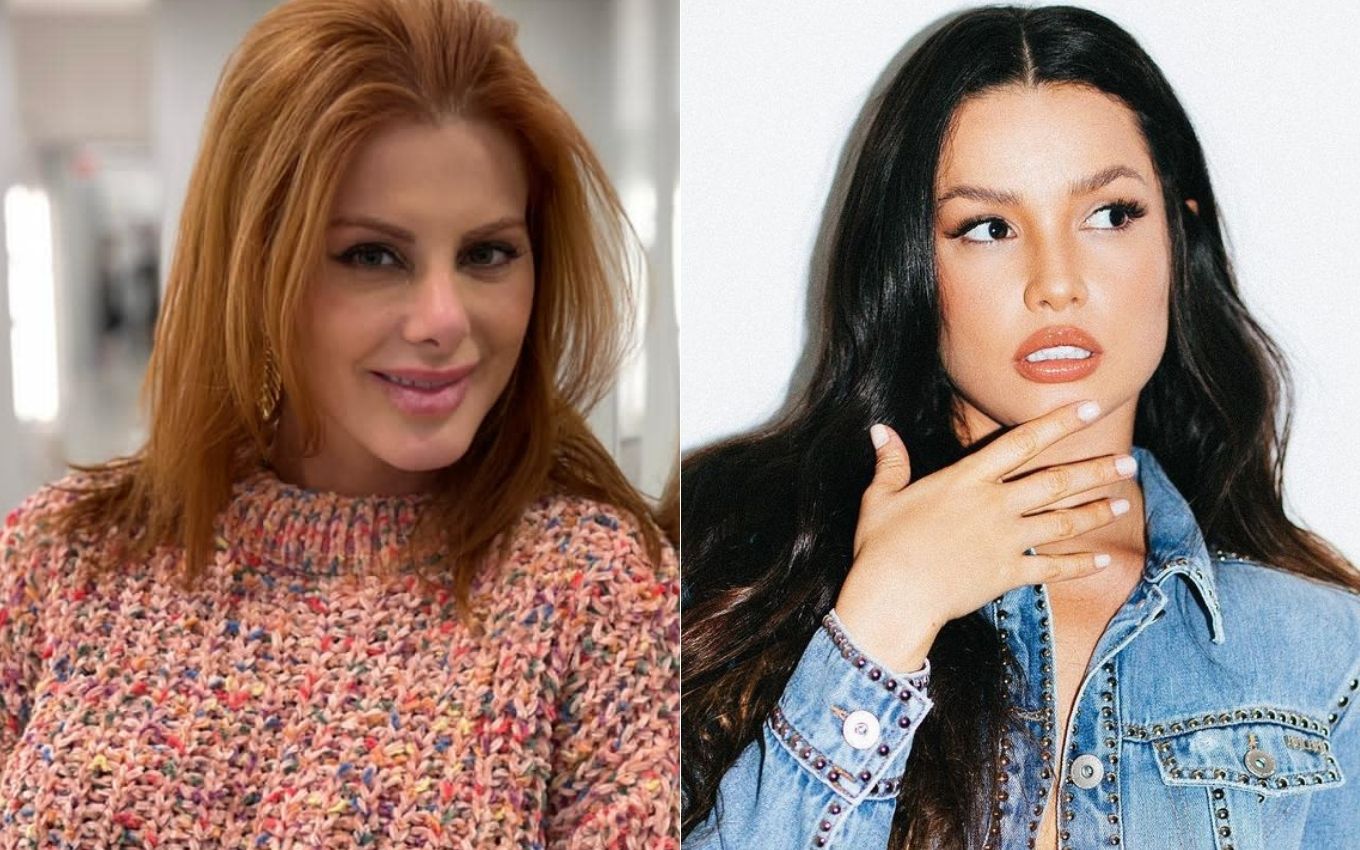 During Power Couple Brasil 5, Deborah Albuquerque's attitudes were compared to Juliette Freire's at Big Brother Brasil 21 by viewers. However, Record's runner-up of the couples reality show disagrees with these opinions, carried out in a critical tone. "I never aimed at her," assures the redhead.
"I think we are living in confusing times, where everyone has a very private reading of the facts. Most of the public saw what was really going on in the house. Having cameras monitoring you 24 hours makes all the difference when you want to show the truth. It has nothing to do with it, I never aimed at Juliette, even because I was in an evidence reality show", says Deborah in an interview with TV news.
Bruno Salomão's wife reinforces that her focus in the dispute led by Adriane Galisteu was to win the competitions: "I'm an athlete, from the gym, but I'm an athlete. Not Juliette, she didn't propose to be an athlete, she entered with a proposal for coexistence. Much of the persecution I suffered was because I won the tests and bet big on my husband, who won too. So I didn't victimize myself. Really, I was attacked and, when we are attacked, we are sad, even more with pressure of evidence on the back".
In the chat with the report, the phoenix couple delivers the surprise with the popular repercussion after the reality show. "We didn't expect to receive so much affection and it never crossed our minds that we had such a huge crowd out here. It's been amazing," they point out.
The actress takes advantage and highlights the realization of one of her dreams: to be cheered by the public on the streets. "We are stopped everywhere we go. We gain two hours with fans taking pictures at the supermarket, which also happened at the mall and at the gym," she details.
The couple also evaluates the strategy used in the game and the defeat to Mari Matarazzo and Matheus Yurley:
Our biggest strategy was to follow our intuition and defend our moral values, this was very clear during the game. About the alliances, we think we won a gift in the friendship with Thiago [Bertoldo] and Georgia [Fröhlich]. We didn't win the reality show because it was 11 against one (laughs). But, in fact, we are finalists, runners-up and, when we went out and saw the image that we passed on to the Brazilian family that followed the program, we felt victorious.
Outside the Power Mansion, the phoenix couple distanced themselves from former allies Li Martins and JP Mantovani, after a fight on social media. "We have a clear conscience and, watching the videos, we were sure that our actions were consistent with what was going on behind our backs. Disappointment is part of it, isn't it?", ask the runners-up.
Life after Power Couple
Away from Record's cameras, Deborah emphasizes that she wants to pursue a career in television and achieve her dream of being a presenter. "It is my professional focus, and my reference is the longing and unique Hebe Camargo [1929-2012]", warns the redhead, who also admits that he would accept invitations to a new confinement.
And, depending on Bruno, the beloved will have support to follow in the media. "I never imagined [entrar em um reality show], but my support for Deborah and her dreams is total, as far as it depends on me for her to achieve it, she knows she can count on me. That's what marriage is all about, holding each other's hands. It is part of the complicity of the couple to provide comfort and security," says the doctor.
The professional specialized in male health reveals that participation in the reality show brought positive results to his clinic. "The schedule is full and I even have requests for an appointment just to take pictures. I've even been doing lives to talk about male sexual health", he celebrates.
"I have a lot of work at the clinic so far, but let's see what life has in store for me and Deborah," Salomão doesn't talk about the possibility of also joining a new reality show.
Check out posts by Deborah and Bruno on Instagram:
---
Learn all about reality shows with the podcast O Brasil Tá Vendo
Listen to "#49 – How Pyong Lee Became the Biggest Reality Villain on the Island Record" on Spreaker.
---
Subscribe to the channel TV news on YouTube to check out our daily newsletters, interviews and live videos
.