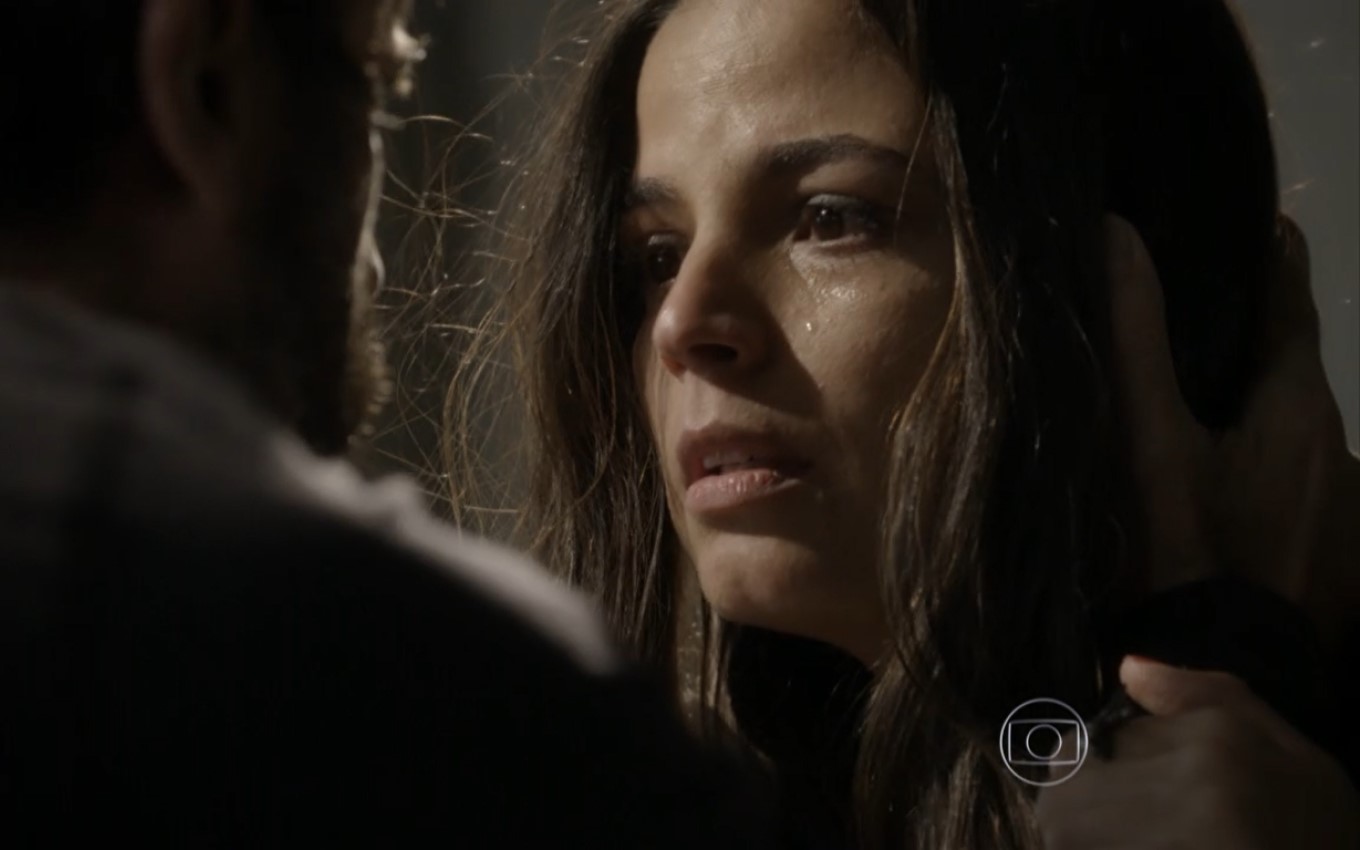 Dandara (Emanuelle Araújo) will discover that she is expecting a child from Gael (Eriberto Leão) on the same day he will be arrested in Malhação Sonhos. The Ribalta teacher will despair when she finds out that her baby's father is behind bars and will invade the jail to tell the news. "We're going to have a child", she will shoot in Globo's teen soap opera.
The character of Emanuelle Araújo felt sick in the bathroom at the art school and was questioned by a student. Mari (Maria Luiza) was suspicious of the teacher's condition and insinuated that she might be pregnant. "I didn't take the exam, but the nausea and the weakness… With João [Guilherme Hamacek] it was just the same," said the pregnant woman.
In addition to worrying about restarting her journey into mature motherhood, Dandara will also be afraid of Gael's reaction. She will go after Bianca's father (Bruna Hamú) to announce the arrival of a baby, but the timing will be as inappropriate as possible.
João's mother will arrive at the gym at the same time that the "master" will find out about Karina (Isabella Santoni) and Wallace (Antônio Carlos) inscription in a championship that he did not approve. Gael will then go to Lobão (Marcelo Faria), attack him and be detained by the police.
In a scene that will air this Thursday (16), Dandara will visit her boyfriend and say that he can change for the child they will have together. "We're going to have a baby, without asking permission it's already growing in my belly without any ceremony. What do you say?", she will ask.
"I need to get out of here, I need to deserve this gift you're giving me. Thank you! Life has given me a new chance and I won't waste it, it's more than time to mature", will say the tough guy, who will be ecstatic and will try to modify its behavior.
---
In addition to following Malhação Sonhos news here on the site, subscribe to the channel. TV news on YouTube and watch videos with revelations of what will happen in other soap operas and series.
.