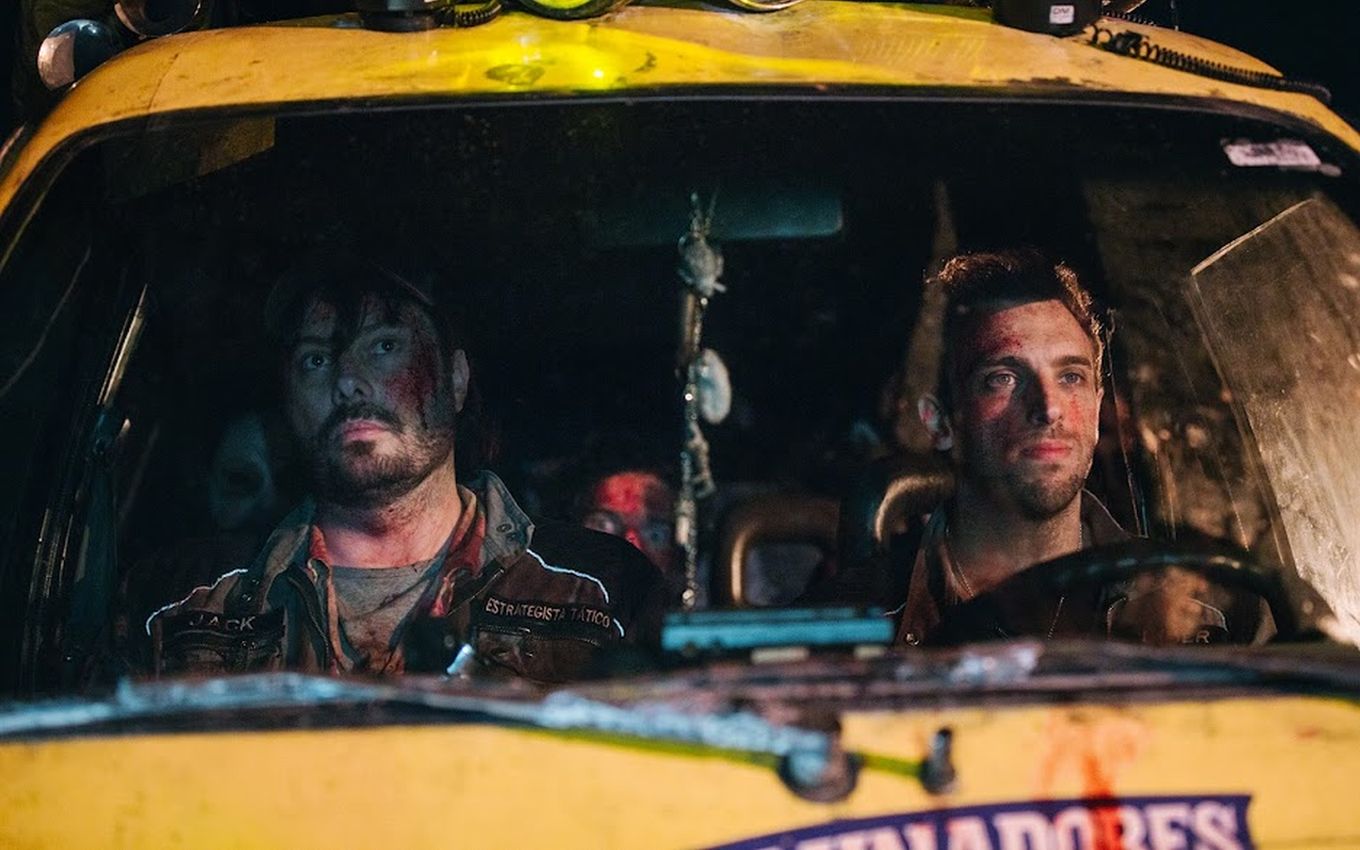 To celebrate its 40th birthday this Thursday (19), SBT has scheduled the premiere of the series Os Exterminadores do Além, with Danilo Gentili, Leo Lins and Murilo Couto, for the early morning. The attraction, however, is far from being a gift to the audience that has followed Silvio Santos throughout this time: with the pretense of being a comic horror, it fails to exchange scares for jets of blood and laughter for prejudiced humor.
The plot takes place after the film The Terminators from Beyond against the Blonde in the Bathroom (2018) — which also abused free blood. After winning the haunting, Jack (Gentili), Fred (Lins) and Tulio (Couto) became famous and rich, but quickly lost everything through incompetence. Now, they are looking for a new sinister case to restore their reputations.
Right at the beginning of the first chapter, Gentili's character appears sitting in a chemical toilet, with his pants down, doing his business. Fred arrives at the abandoned lot where they live driving the Terminator van and crashes into the cabin, which topples over. Jack is then covered in human waste. Never has a program lived up to the label of "shit series", metaphorically and literally.
When faced with the case of the Woman in White, the three friends decide to go hunting, willing to exterminate the ghost that has been murdering truck drivers. The night atmosphere — it always appears at midnight — is conducive to creating jump scares (the typical scare moments of horror movies), but the script signed by Gentili and the direction of Fabrício Bittar opt for an easier way out and grotesque: blood.
Couto, Gentili and Lins covered in blood
Any happening with the characters is an excuse for liters and liters of red goo to be squirted on the screen, on the characters, on the props. The impression is that the team bought more stage blood wholesale and decided not to waste anything.
The joke attempts also follow what is already expected from Gentili. At a time when prestigious comedians choose a humor that doesn't offend — and it's possible to do that — the Terminators' characters slur against homosexuals, prostitutes, overweight people and women in general. And that's only in the first of ten episodes. Real terror is wondering how many groups they'll still offend in the other nine.
Recorded in 2019, the series should have been shown on Warner Channel, in a first window, and only after it reached SBT. But the paid channel chose to shelve the series for two years, to the point that Silvio Santos' broadcaster showed it as an unprecedented product. After watching the first chapter, you can understand the motivation of Turner executives…
.