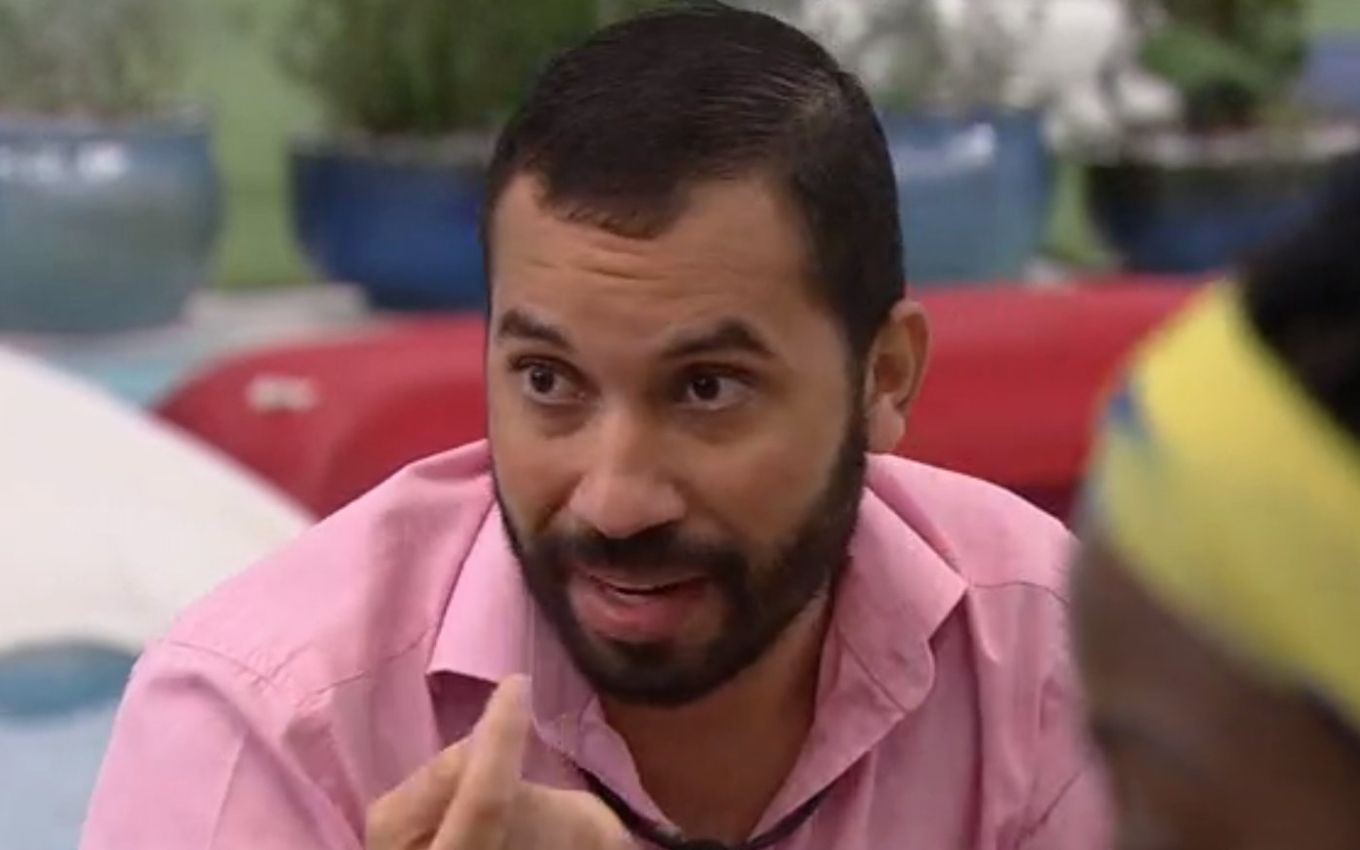 Since he was confirmed on the second wall of BBB21, Gilberto Nogueira has shared with other confinement participants a dream he had before being cast on the reality show. The economist revealed that he saw Marcos Mion eliminating him in the second week of the game.
The problem is that Mion was the host of A Fazenda, not Big Brother Brasil. And what Gil doesn't know is that the presenter left Record in January and is appointed as a possible Globo contractor soon.
On Tuesday night (9), Nogueira talked about the dream, as he had done before. And in all of them the name cited was that of Marcos Mion, which indicates that this is not a confusion with Tiago Leifert.
"I dreamed that Mion was talking about the second wall …", began the economist. "Mion?" Asked João Luiz. "Yes. I dreamed it long before I came here, that he said that a word I spoke eliminated me," explained Gil.
The brothers asked the economist not to think about it. In fact, he is not at risk of going out on the wall with Arcrebiano de Araújo and Juliette Freire. See reactions from the web about Gilberto's quote to Marcos Mion below:
I hope Tiago's speech will involve: "Gil, I'm not Marcos Mion, and today you won't leave" kkkkkkkkk

– Léo (@Leomchef) February 10, 2021
Gil telling of a dream where MION said he was eliminated from the BBB in the second week 🗣🗣🗣 # BBB21

– tired and sad (@velntyna) February 10, 2021
Gil said he dreamed of Marcos Mion saying that he was eliminated from the second week … ??? 😂 pic.twitter.com/42fCMjaCZA

– Raisa Simplicio (@simpraisa) February 9, 2021
Gil: I had a dream that I was with Big Brother and Marcos said I was eliminated in the first week
k: who?
Gil: Marcos Mion
kkkkkkkkkkkkk bad step with gil

– the beautiful biju (@thatsmydemet) February 9, 2021
Gil saying that he dreamed that he would leave and Marcos Mion said that he had one of the most watched videos but a word eliminated him

— biatrix (@iambiatrix) February 9, 2021
Gil saying that he dreamed that MARCOS MION said he was going to leave in the second week of BIG BROTHER pic.twitter.com/VAYqFfJipa

– influencer in the kitchen 🕵🏼‍♀️ (@miabatera) February 10, 2021
Gil: "Marcos Mion used to say that a word I said eliminated me, I don't know what word."

– isa 🔮 (@commentaisao) February 10, 2021
---
Learn all about BBB21 with the O Brasil Tá Vendo podcast
Listen to "# 25 – What's going on with the emotional of the brothers at BBB21? – with Dr. Jairo Bouer" on Spreaker.
Feedback Policy
This space aims to expand the debate on the subject addressed in the news, democratically and respectfully. Anonymous comments are not accepted nor that they violate ethical and moral laws and principles or that promote illegal or criminal activities. Thus, slanderous, defamatory, prejudiced, offensive, aggressive comments that use bad words, incite violence, express hate speech or contain links are summarily deleted.
.