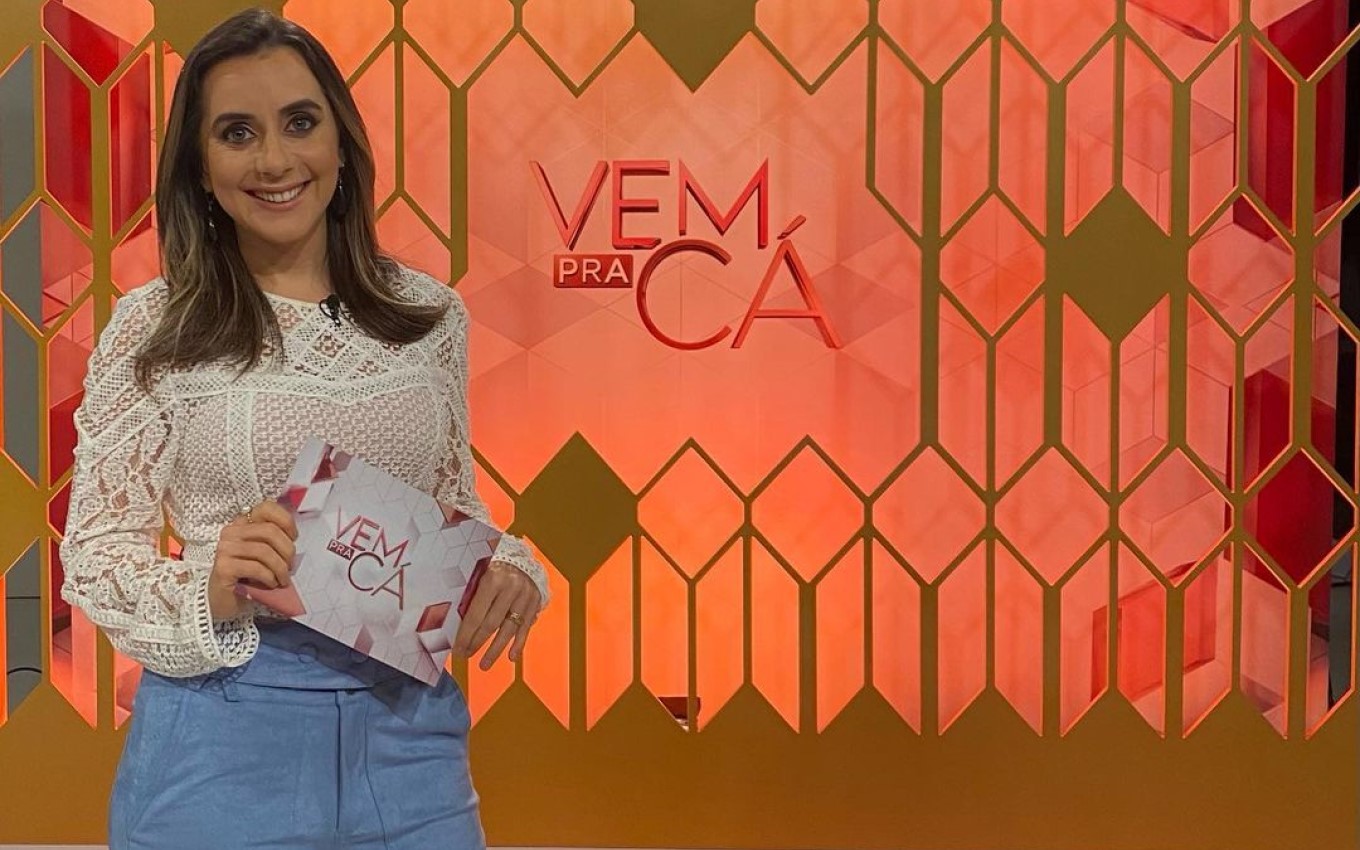 After two months in charge of the Vem Pra Cá news block, journalist Lívia Raick left SBT's morning program. She occupied much of the attraction, but said goodbye this Thursday (3) without explaining the reason to fans and followers. Although the journalist opted for the mystery, the TV news he found out that Livia was on loan for the morning.
The direction just waited for Patricia Abravanel and Gabriel Cartolano's show to consolidate in the schedule to adjust the last details in terms of the cast. The information was confirmed by SBT.
Lívia is a fundamental part of the broadcaster's Journalism and immediate replacement for Márcia Dantas on SBT Brasil's bench. She had been doing double shifts in recent months, taking over the news on her regular weekend shifts or days off.
With the consolidation of the program on the grid, Vem Pra Cá will have its own Journalism team, and Marcela Munhoz will take over the Giro de Notícias, in addition to producing reports. In cases of larger coverage, such as the collapse of the building in the west side of Rio de Janeiro, this Thursday (3), the morning will resort to the team led by José Occhiuso.
With her return to the SBT Brasil team, Marcela Munhoz was appointed head of the Giro de Notícias board, at Vem Pra Cá. She left the broadcast's Journalism cast and will dedicate herself exclusively to the morning.
"Today is the farewell day of Vem Pra Cá's News Giro! It was two intense months and very happy! I follow with all my projects on SBT, this wonderful house", wrote Lívia on her Instagram. Check out the journalist's publication:
.