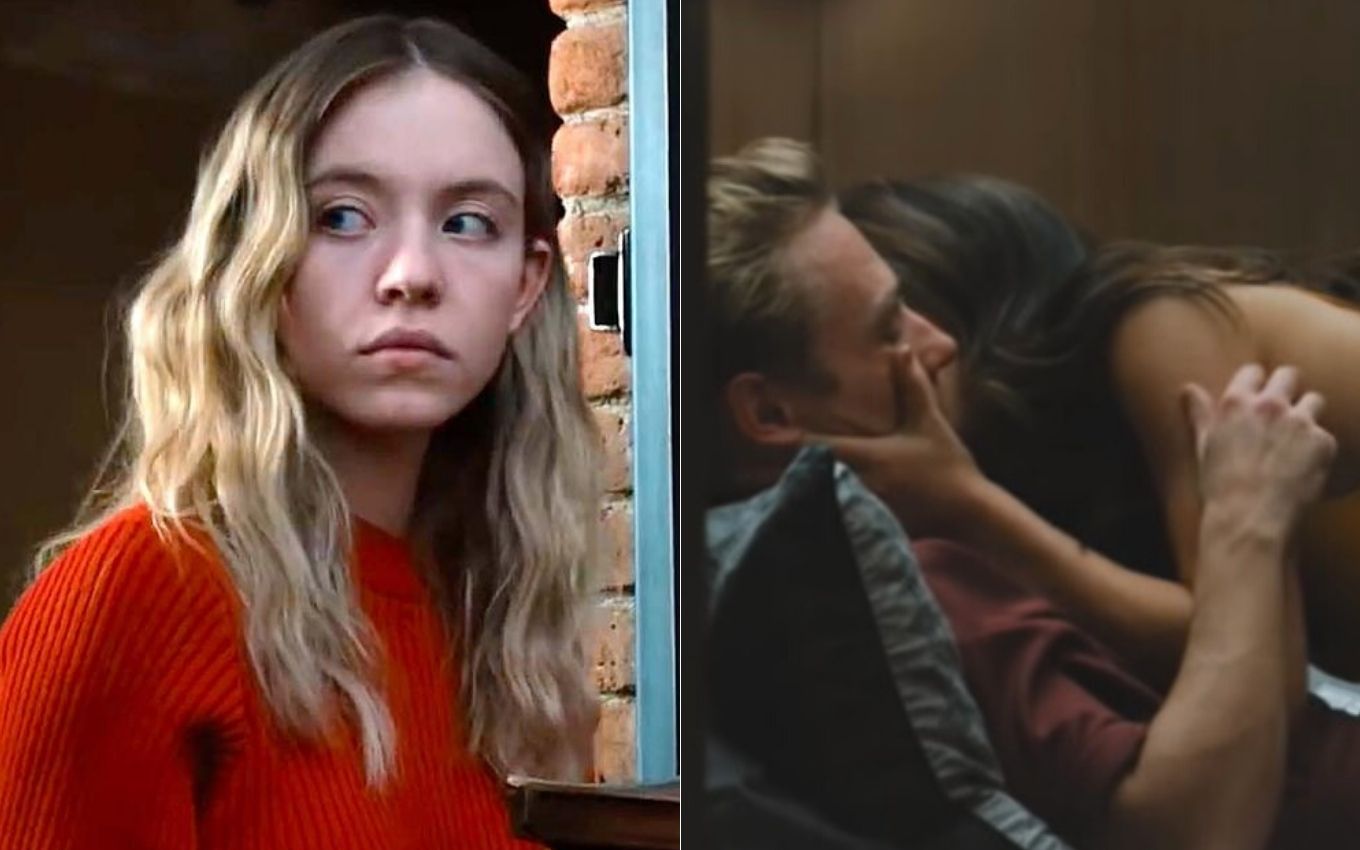 Amazon released the list of productions that will be released on Prime Video in September. On the film side, in addition to a new musical with singer Camila Cabello in the role of Cinderela and Carla Diaz in the real-life drama The Girl Who Killed Parents, the streaming service will also release a suspense feature about a couple who is interested in the sex life of his neighbors.
In The Voyeurs, the characters played by Sydney Sweeney (from Once Upon a Time…Hollywood) and Justice Smith (from Detective Pikachu and Jurassic World) move into an apartment in downtown Montreal, Canada. However, the couple start to enjoy what happens outside the property more than what is inside it.
Through the window, the two start following the sex lives of their eccentric neighbors (Ben Hardy and Natasha Liu Bordizzo) across the street. The suspense begins when innocent curiosity turns into a sick obsession after they discover that one of the neighbors is cheating on the other.
"Temptation and desire cause their lives to tangle in unexpected ways, leading to deadly consequences," delivers the synopsis of The Voyeurs. The film premiere on september 10. Watch the trailer below:
Prime Video Releases in September
Films
Other highlights of Prime Video in the Brazilian market in September are The Girl Who Killed Parents and The Boy Who Killed My Parents, films starring Carla Diaz about the crimes committed by Suzane von Richthofen. The two features were scheduled for movie releases, but were postponed due to the Covid-19 pandemic and ended up being bought by Amazon.
Each film is approximately 80 minutes long and tells a different point of view of the story of the couple Suzane von Richthofen and Daniel Cravinhos. The scripts are based on information contained in the case file that ended with the conviction of the two for the death of the girl's parents.
See below for the Prime Video movie release dates in September:
A Pinch of Love (2017) – September 1st
More Than Winners (2019) – September 1st
Cinderella (2021) – September 3
Late Night (2019) – September 7th
The Voyeurs (2021) – 10 de setembro
Travelers: Instinct and Desire (2021) – September 10
Zombieland: Shoot Twice (2019) – September 15
Everybody's Talking About Jamie (2021) – 17 de setembro
Time With You (2019) – September 17
Birds of Paradise (2021) – September 24th
The Girl Who Killed Her Parents/The Boy Who Killed My Parents (2021) – September 24
The Courier (2020) – 24 de setembro
Savage X Fenty Show (volume 3) – 24 de setembro
Series
See also the list of series that will be available to watch on Prime Video throughout September:
Mystery on TV: A Murder in Question – September 1st
Fear the Walking Dead (Season 6) – September 5th
LuLaRich (1st season) – September 10th
Downton Abbey – September 14th
The Game of the Keys (2nd season) – September 16th
Goliath (4th season) – September 24th
---
Subscribe to the channel TV news on YouTube to check out our daily newsletters, interviews and live videos
.