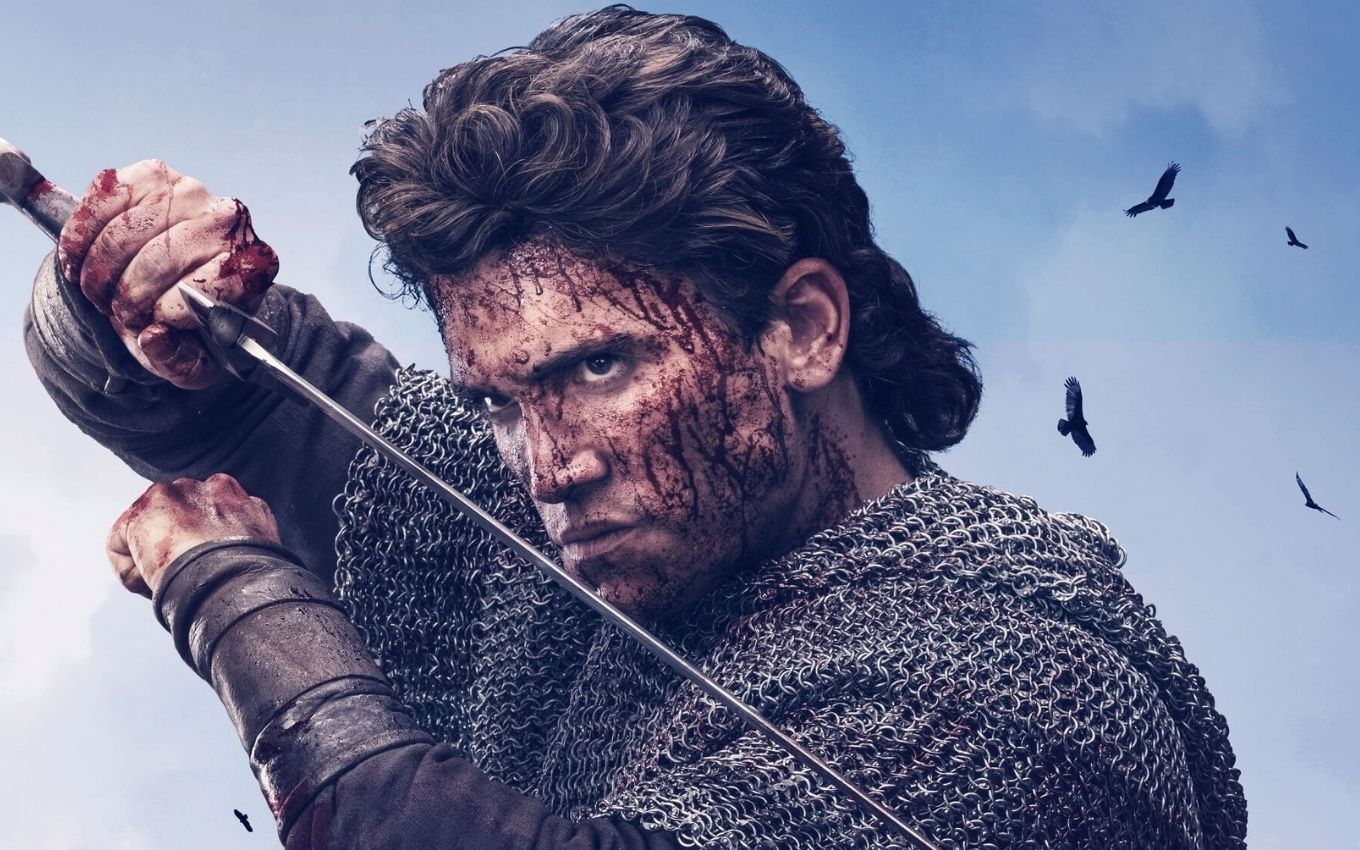 The orphans of Game of Thornes (2011-2019) may not know it, but Prime Video has a Spanish series in its back catalog full of epic battles — with lots of blood in the beheadings — and nudity in torrid sex scenes. El Cid, which opens its second season this Thursday (15), is a delight for anyone who loves medieval stories.
The production narrates the trajectory of Ruy Díaz de Vivar (1048-1099), who from a simple squire became a noble warrior in the combats of the Iberian Peninsula. The hero's conquests are told with an air of legend by the Spaniards, including in children's books.
In film, the brave knight became a film, El Cid (1961), with Charlton Heston (1923–2008) in the lead role. In Prime Video, the historical character has his life told in the superproduction, which debuted in December 2020. As his glories at the head of the army are many, the platform produced a new batch of chapters.
In production, Ruy is played by Jaime Lorente, star of series such as Elite and La Casa de Papel, both on Netflix. Among the characters, there is Urraca, first-born of King Fernando (1016-1065) who at that time fought against machismo and the powers that were not delegated to him because she was a woman. There is also Amina, daughter of a sultan, who has a burning affair with the fearless warrior.
With this plot, you can expect a lot of intrigue, trickery, power struggles, sacrifices and drama. For Lorente, the opportunity to interpret a real icon is unique. Even so, he emphasizes that the European attraction is a fiction, as it is inspired by what has been recorded, but much of what is said about the Spanish hero is legend.
"Often, the person [real] can become small by legend. The actor is responsible for defending him, giving voice and life to this character. I tried to hug Ruy. I saw this figure and said: 'I lend you my voice, my face and my gestures to tell your story.' From this humility and delivery, I tried to tell what was in the script as best I could," he explains to TV news.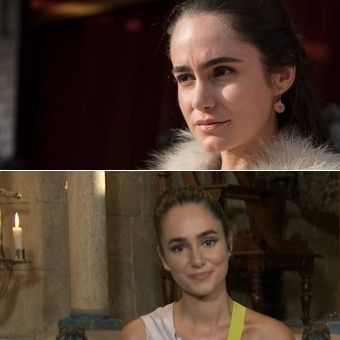 "We are making fiction. We are not making a documentary series. Fiction is everything we imagine, we give life and form. Fiction also has to be nourished by the imagination, by things that didn't really happen. There is a wonderful communion between the what happened and what we want to tell", he analyzes.
An interpreter for the obstinate Urraca, Alicia lives in the production, a member of the Spanish royal family willing to do anything to assume power. If it weren't for the courage to kill, nowadays the character would be an excellent reference for female empowerment. In parts, the infanta's personality is admirable.
"Urraca is a reference, because it opens the eyes of where we came from. We had many important women in history, who made us get to where we are now. If I had seen this character as a child, surely she would have helped me to grow in a world where there is not so much patriarchy. [Num mundo] in which the woman also has dreams, goals and ambitions. Of course, she doesn't operate everything optimally. But it demonstrates its strength", considers Alicia.
The artist points out, however, that the noble part of the series may even be an inspiration for girls today, but there are limits in the fight against machismo. "I would never kill (laughs). Obviously. But Urraca is a strategic person, who thinks a lot about everything, who has everything very calculated. Sometimes, that would do me good. She is objective and cold. Me, Alicia, no," he confides.
playback/prime video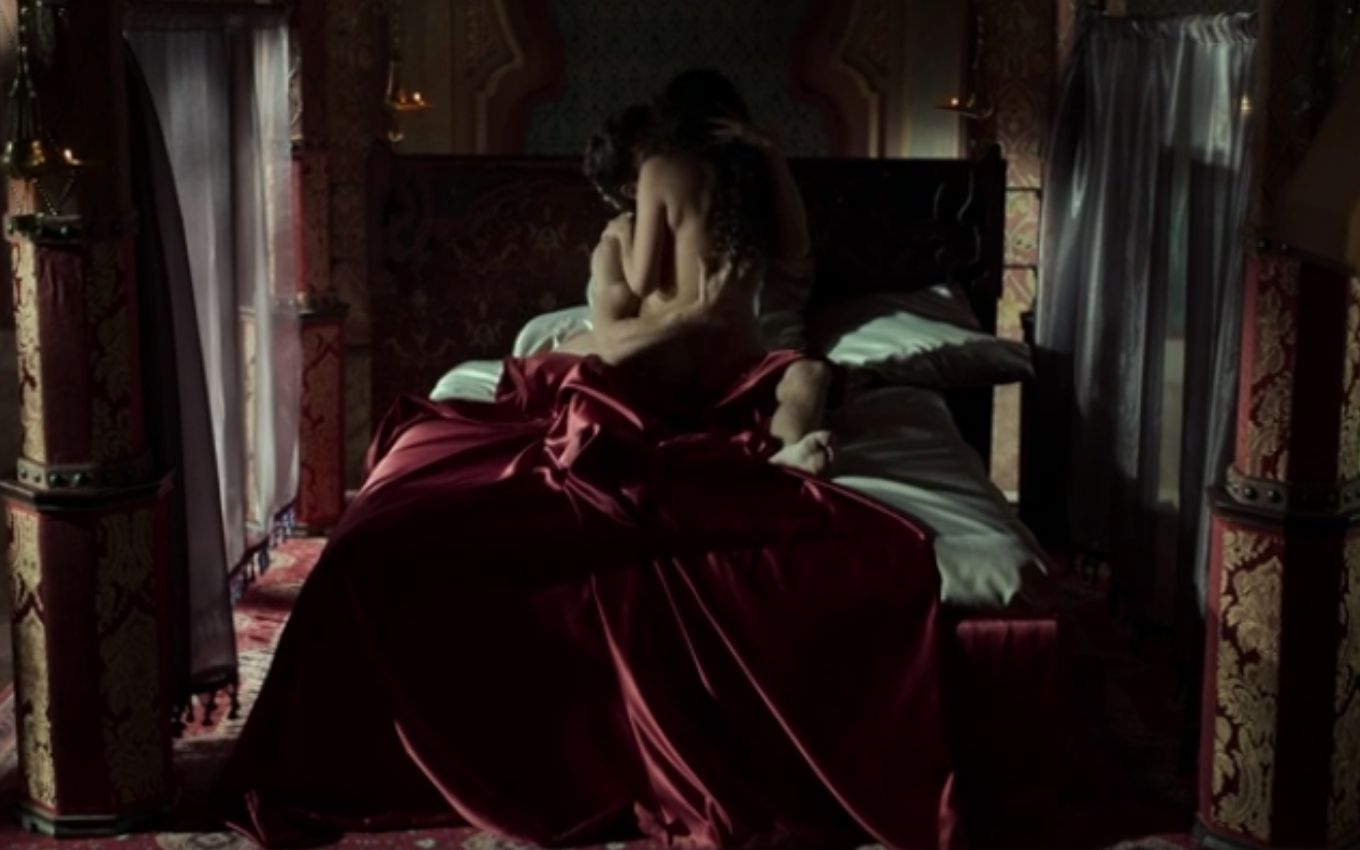 Jaime Lorente (Ruy) and Sarah Perles (Amina)
Responsible for burning scenes in El Cid, Sarah gives life to Amina, daughter of the Sultan of Al-Muqtadir and great danger in Ruy's daily life. In fact, not by making him lose battles, but by dominating him in bed. In the first season, the actors starred in almost explicit sex sequences. In the second, it's no different.
The princess's interpreter reveals that she felt scared when recording the nude moments, but found in Lorente an incredible partner. "It was the first time I did a total nude. I was tremendously lucky, because the director was magical with me. He left me calm, and the set was closed, with few people. They made me feel comfortable and, of course, with Jaime it's not I have to work so hard. I was lucky too. He said, 'It's just you and me, don't stress,"' he recalls.
"In the beginning, he was also a little nervous. But we had a lot of chemistry and it worked. And you can't force it. [Com a química] You forget it [o nervosismo] totally (laughs). Of course, as soon as you know where the camera is and how things will be, you're welcome to respect your body. It's not because I'm in the scene, but it's one of the most beautiful love sequences ever recorded for a platform," she declares, selling her fish.
Besides having a lot of blood and sensuality, El Cid fills the eyes of those who are fond of photography. Recorded in Spain, in the provinces of Soria, Burgos and Teruel, the production features real scenes in medieval castles that still remain there. For the epic records, 200 cast names and 11,000 extras were needed.
The second season of El Cid arrives on Prime Video this Thursday (15), in a premiere that encompasses more than 240 countries.
Watch trailers for the second season of El Cid:
.