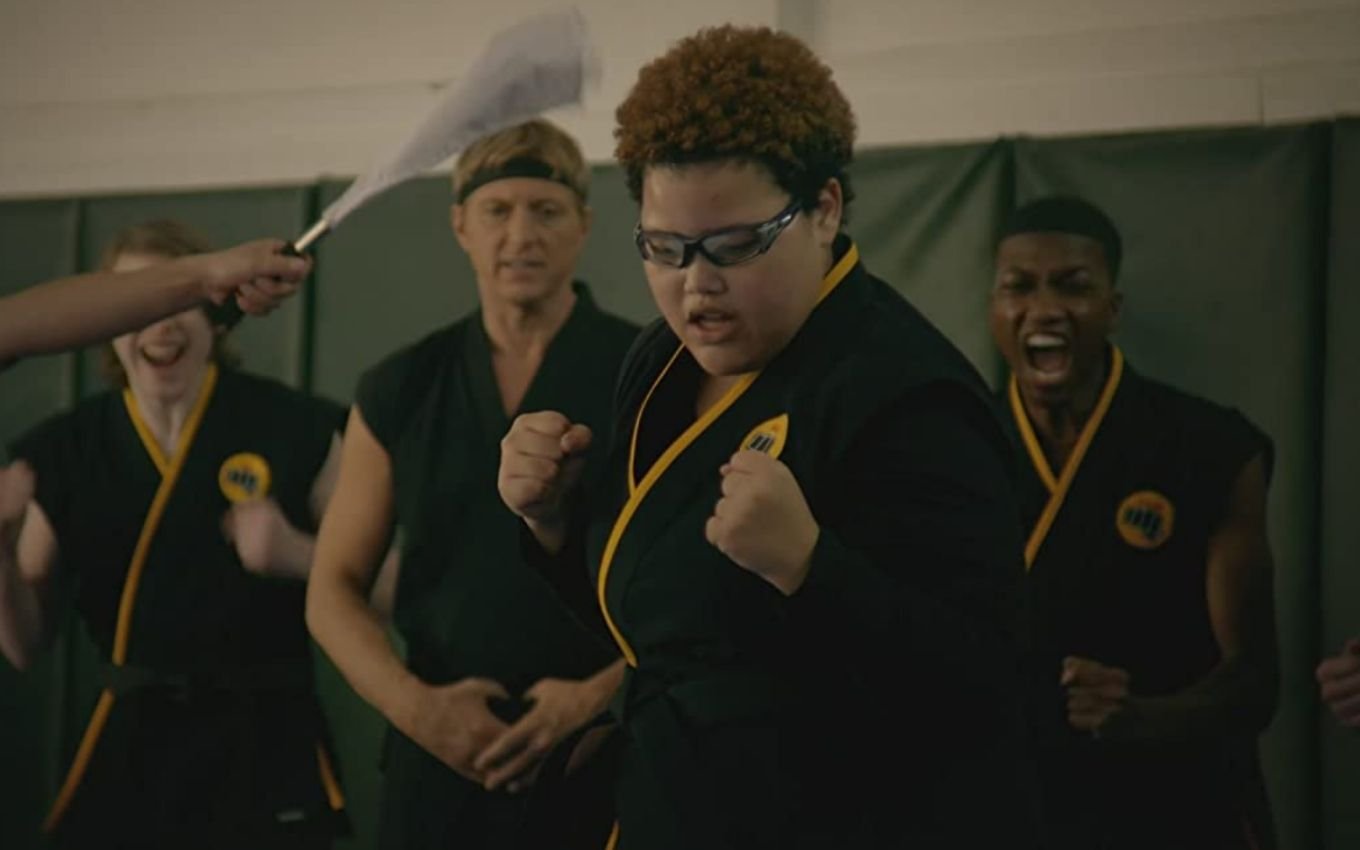 The third season of Cobra Kai debuted this Friday (1st) on Netflix and brought the return of characters very beloved by fans. But the absence of one of the highlights of the early years was noteworthy. Aisha Robinson, character of actress Nichole Brown, was left out of the new wave of episodes.
In an interview with the TVLine website, Jon Hurwtiz, executive producer and one of the production showrunners, explained that the creative team decided to leave Aisha out for not finding a right approach for the character in the new year.
"We couldn't find an interesting place for Aisha," he said. "We love Aisha and Nichole Brown. Certain characters who were in the first season also did not appear in the second, like Kyler [Joe Seo] e Yasmine [Annalisa Cochrane]."
Despite Aisha's absence in the third year, Hurwitz did not rule out the character returning in the future – Netflix confirmed the renewal of the series for a fourth season.
"It is not because a character does not appear for a period of time that he left this universe, that he cannot return again," he said.
In Cobra Kai, Aisha was the best friend of Sam LaRusso (Mary Mouser), but the two ended up moving away after Daniel's daughter started hanging out with popular girls. The young woman then joined the Johnny Lawrence (William Zabka) dojo to face bullying and became an excellent karate fighter.
All episodes of Cobra Kai are available on Netflix. Check out the trailer for the third season below:
Feedback Policy
This space aims to expand the debate on the subject addressed in the news, democratically and respectfully. Anonymous comments are not accepted nor do they violate ethical and moral laws and principles or promote illegal or criminal activities. Thus, slanderous, defamatory, prejudiced, offensive, aggressive comments that use bad words, incite violence, express hate speech or contain links are summarily deleted.
.