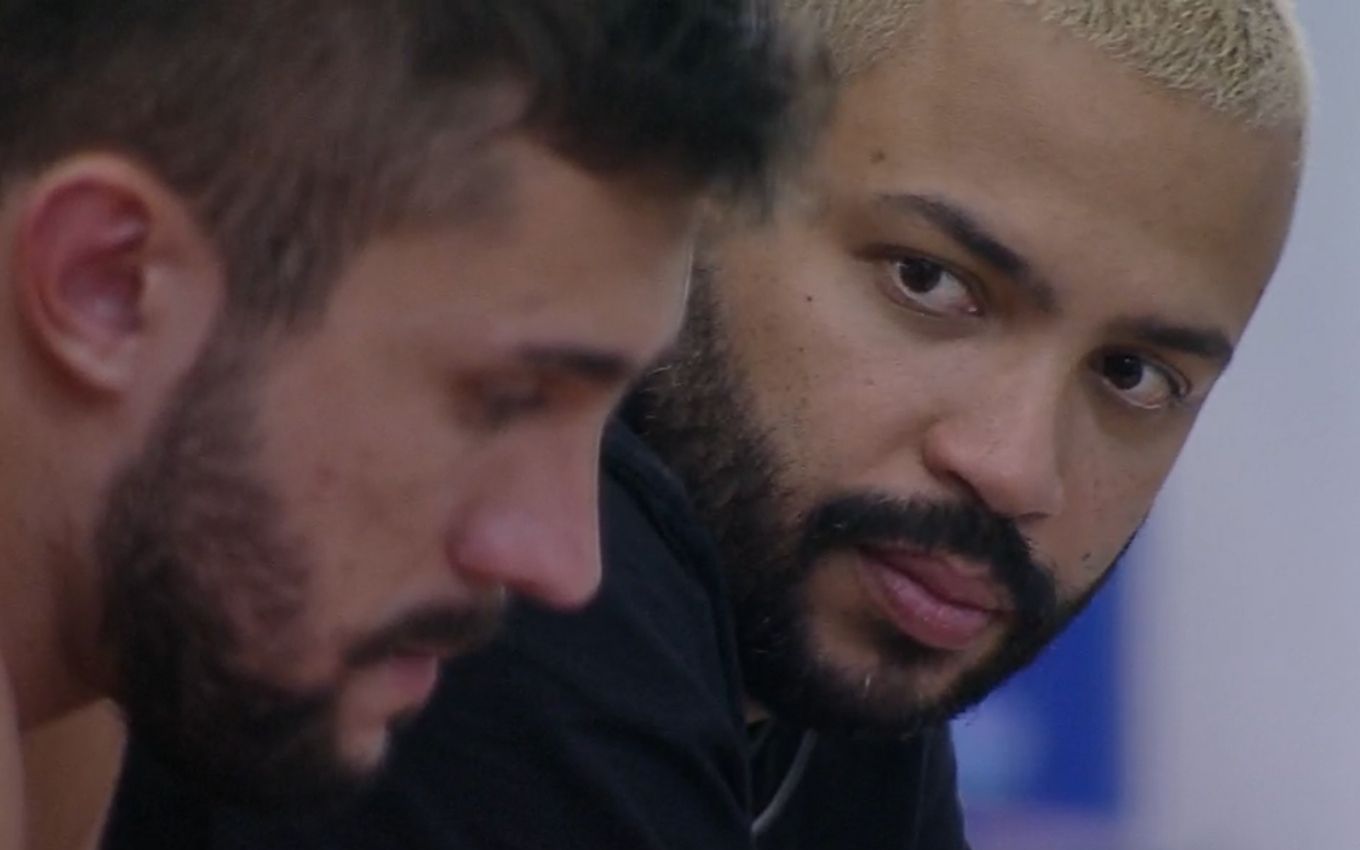 Unaware of this week's fake wall, Projota said on Tuesday (9) in a conversation with Gilberto Nogueira that he believes he was benefited by a divine action at BBB21: "You were in the Test [do Anjo]. Did you see God acting to put on the necklace [da imunidade] on my neck. "
"Everyone is looking at me. Any move I make. So I'm in a 'let's see what happens' phase. I handed it over to God. Real, man. I handed these two weeks over to God, and God gave me an angel necklace on my neck ", said the rapper.
Projota also explained how he believes that divine action took place. "He took my ball out of the deal and made Arthur's ball go into the deal. Arthur [Picoli] tried to lose, Gil. You realized that, right? ", He analyzed, believing that his friend had 'handed over' the dispute.
"He [Arthur] I wanted to lose because I wanted the angel. This is loyalty. It's the kind of thing you don't forget, it's people you take away with you, there's no way. No matter how many mistakes he makes, he has to be there to help as far as it is valid, because he was a friend, really. There was R $ 10,000 at stake ", the singer added.
During the night, Projota considered a false wall this week. "We heard a lot of hammering from there," he said in a conversation with Pocah and Carla Diaz, referring to the upper floor of the house.
The hammering, however, was denied by Tiago Leifert, who showed the room where the winner of the false wall should stay in the next days of BBB21. "The room has been ready for many days, there is no work being done. It is so far from the house that if you use a jackhammer in the room, they will not listen," said the presenter.
---
Subscribe to the channel TV News on YouTube to check out our daily BBB21 newsletters
---
Learn all about BBB21 with the podcast O Brasil Tá Vendo
Listen to "# 29 – BBB21: Who do you pass the cloth to?" in the Spreaker.
Feedback Policy
This space aims to expand the debate on the subject addressed in the news, democratically and respectfully. Anonymous comments are not accepted nor do they violate ethical and moral laws and principles or promote illegal or criminal activities. Thus, slanderous, defamatory, prejudiced, offensive, aggressive comments that use bad words, incite violence, express hate speech or contain links are summarily deleted.
.