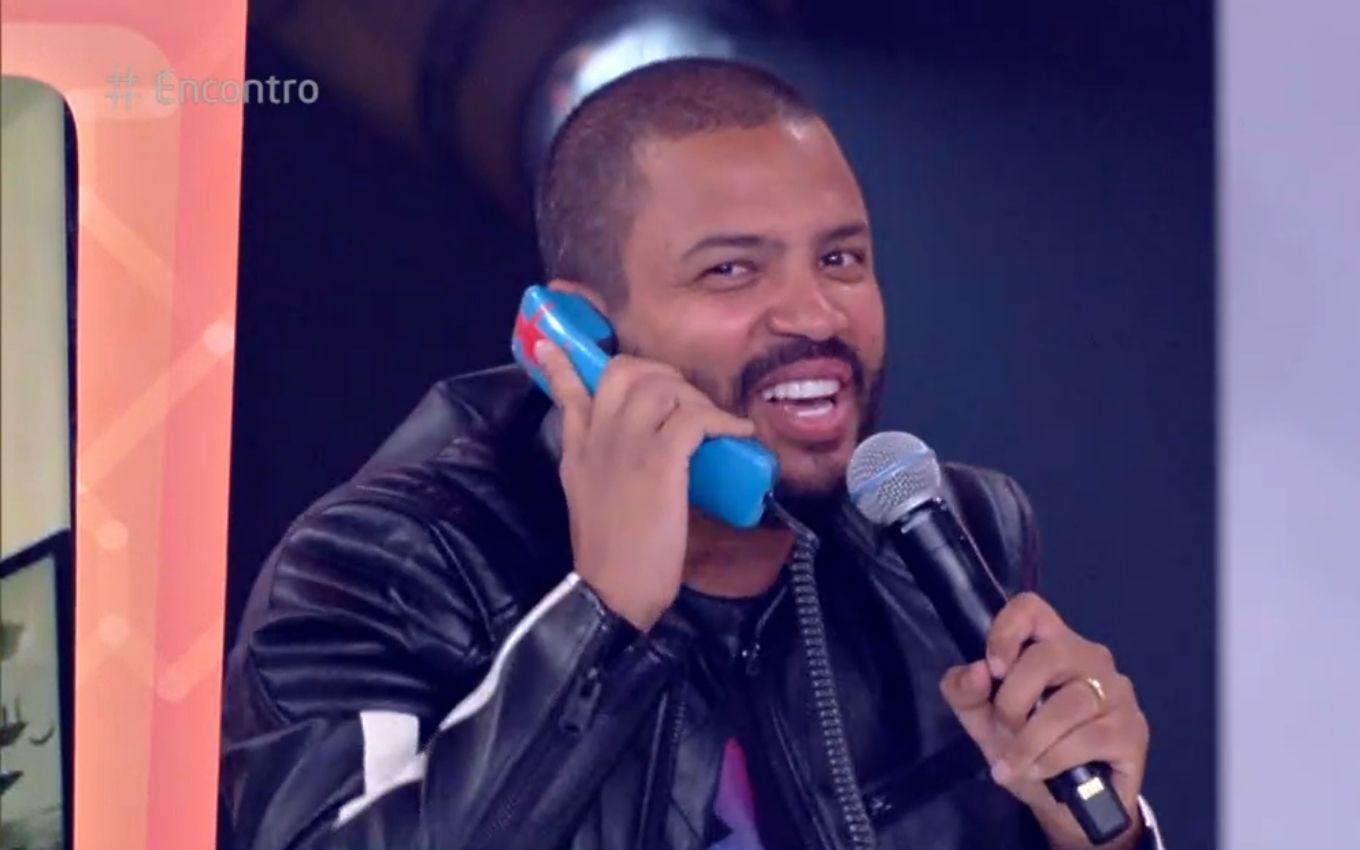 Projota was surprised when he answered a call from Arthur Picoli at Criança Esperança's mesão during the Meeting this Monday morning (23). The rapper laughed and told Fátima Bernardes, who immediately wanted to know if the ex-BBB had made any donations.
"You won't believe what happened here! It's Arthur! Arthur Picoli from Conduru!", warned the singer, as he answered the call. "Are you sure? Isn't it a prank?", asked the presenter, also surprised by the coincidence. "He must be back here, it's not possible!", said the rapper, who was the best friend of the physical trainer at BBB21.
"I want to know if he made the donation," joked Fátima. "He called Criança Esperança and the call fell exactly on me," said Projota, still not believing. "Tell him you're going to sing then," asked the journalist, calling the musician to the stage.
On Instagram and Twitter, Arthur was also surprised to be answered by his friend. "I swear to God! I called Criança Esperança to make a donation and this guy answered me," he said, pointing to the TV while Projota sang Moleque de Vila at the Encontro.
Check out:
I found it impressive that KKKKKKK ARTHUR , called to donate to the child hope and the project that answered . It's true love, the universe has confirmed 🤣🗣🗣🗣🗣🗣 #Child Hope#project#arthurpicolipic.twitter.com/29tlS6S5kb

– katarina Garces (@kat_prin) August 23, 2021
Manoooooo, I called to donate to the child hope and the project that answered kakakakakakaka

— Arthur Picoli 🎮 (@arthurpicoli) August 23, 2021
🎥 • @project via InstaStories. pic.twitter.com/aaQHqWXfpk

– Infos Arthur Picoli (@InfosArthur_) August 23, 2021
.