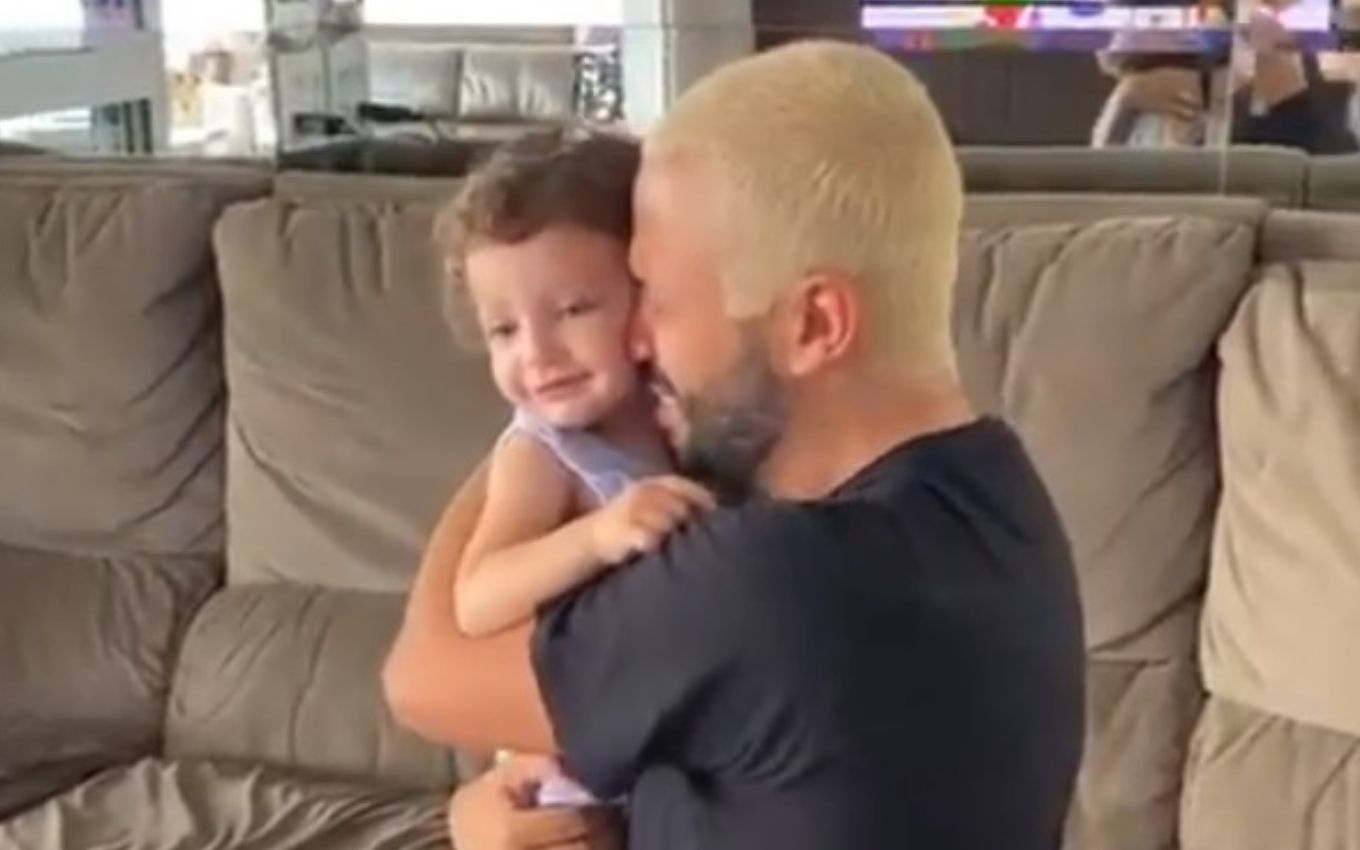 Three days after being eliminated from BBB21, Projota finally returned to the apartment where he lives in São Paulo and managed to find Marieva again. This Friday (19), the rapper shared on social media the moment when he cried when he was received by his one-year-old daughter.
When Projota entered the house, the little girl was playing on the floor while watching television. "Where's my 'pituquinha'? My love," said the artist. Seeing her father, Marieva smiled and climbed onto the sofa.
Upon picking up his daughter, the rapper started to cry. Ex-BBB21's wife, Tâmara Contro filmed everything with her cell phone and asked Marieva to caress her father. The girl responded, which made him even more moved.
After leaving Big Brother Brasil, Projota stayed at a hotel in Rio de Janeiro to fulfill his obligations to Globo in the capital of Rio de Janeiro. This Friday, he returned home, in São Paulo, and will also record an interview for Domingão do Faustão.
See below the video of the meeting between Projota and Marieva:
---
Learn all about BBB21 with the podcast O Brasil Tá Vendo
Listen "# 31 – Does BBB21 have the worst couples in the history of reality?" in the Spreaker.
Feedback Policy
This space aims to expand the debate on the subject addressed in the news, democratically and respectfully. Anonymous comments are not accepted nor that they violate ethical and moral laws and principles or that promote illegal or criminal activities. Thus, slanderous, defamatory, prejudiced, offensive, aggressive comments that use bad words, incite violence, express hate speech or contain links are summarily deleted.
.