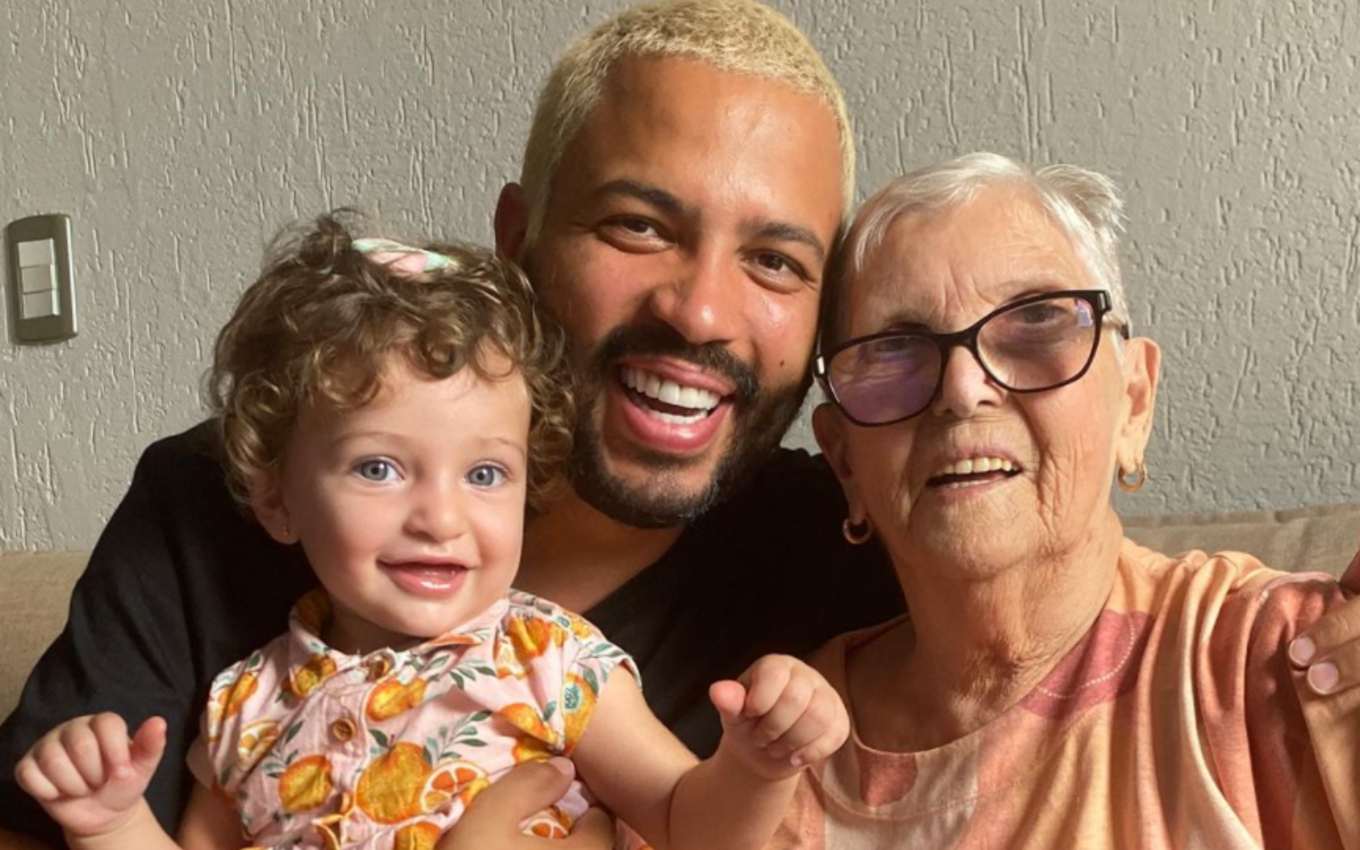 This Sunday (5), Projota's grandmother, Dona Lourdes, who raised the rapper since he was seven, died. In an Instagram advertisement, the singer asked for prayers and reinforced his admiration for her. "I just ask for your prayers and your positive energy for the passing of one of the coolest people who ever lived," he wrote in a social network Stories.
In the text, the ex-BBB did not detail the cause of death, but reinforced the impact that this news has for him: "Who knows a little about me, can understand the size of this".
When he was at BBB21, the singer received a video of the family as a gift for having won the Prova do Anjo. At the time, he confirmed that in 2020 he had little contact with Lourdes. "In the pandemic, I couldn't find my grandmother. My being here is a way for her to see me every day," he said during the confinement.
Projota has lived with Lourdes since her mother, Dirce, had a stroke. At the time, the woman was in a vegetative state and died two years later. In addition to the rapper, she raised her brother five years older.
"When my brother and I came to live with my grandmother, I was worried about knowing I couldn't give her work, because she already had a lot of work," said the singer in an interview he gave with Mrs. Lourdes to Programa da Sabrina.
10 years ago, Projota released a song for her grandmother, included in the EP Projeção Para Elas. Listen:
.