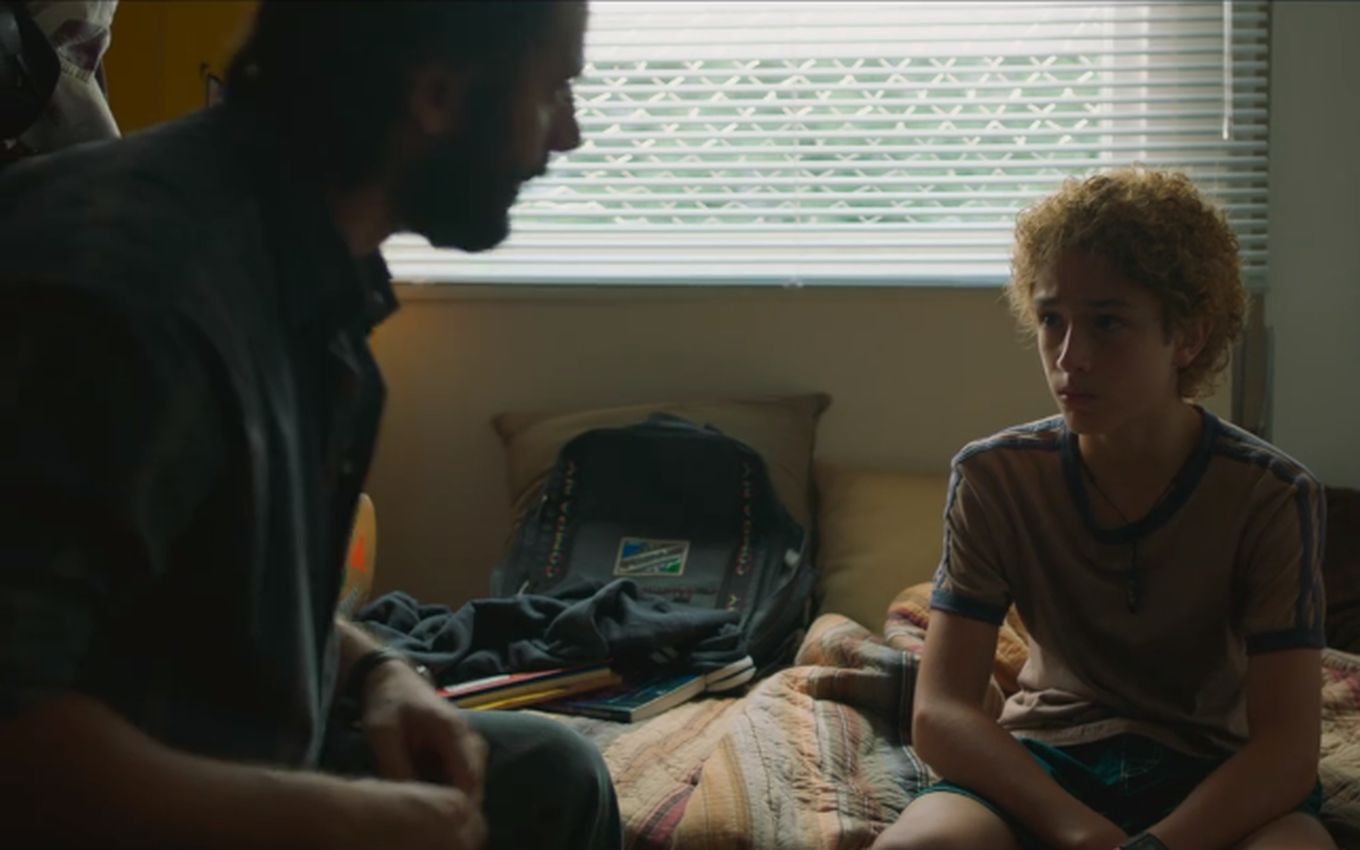 Launched earlier this month on Prime Video, the Dom series portrays the true story of a middle-class young man who starts using cocaine and, in order to sustain his addictions to dust and adrenaline, starts robbing mansions in Rio de Janeiro. As addiction begins early in the protagonist's life, the production features scenes in which Pedro, as a child, aspires to various careers.
Guilherme Garcia, currently 14, gives life to the character, who in adult life is played by Gabriel Leone. To shoot such intense sequences — some are so long as to cause discomfort to the viewer –, the young actor was surrounded by care by the series' team.
"We had psychologists involved, it was all talked about so that the actor understood everything. Who was Pedro Dom [1981-2005], the evil of that simple gesture [cheirar o pó], what that could trigger", explains Breno Silveira, showrunner, screenwriter and director of Dom.
"We had long conversations with Guilherme's parents as well, with everyone involved, to understand exactly that the drug was the evil in Pedro's life, that if he wasn't an addict, maybe he would still be among us today. You understand the consequences of those acts, which seem so naive", continues the director, known for his work on 2 Filhos de Francisco (2005).
Silveira, however, admits to TV news that even he thought twice about whether these sequences really needed to be recorded.
"I had doubts if they were going to come in or not. And, in a way, I had a lot of difficulty in shooting them too, I was even scared when I saw the scene in the viewfinder [onde o diretor confere as imagens captadas]. But then I started to understand the importance of that for those who are watching the series. You realize that this can happen in any house, and the way you deal with the problem is essential", he philosophizes.
Guilherme sniffs cocaine on the stage in Dom
With the recordings completed and the series available to more than a hundred countries around the world, Silveira positively assesses the presence of the sequences of drug use. "We don't show anything for free, nothing that doesn't have a very serious consequence", he justifies.
He even emphasizes that it would be a disservice to the public and to Pedro's story if these scenes had been cut in the edition:
It would be petty for us to pretend it doesn't exist or to turn a blind eye to the problem. Then I think it would be extremely frivolous. It's important to show that this happens and understand the consequences it can bring.
The real-life criminal, adds the director, has suffered even more from drugs than the series presents. "In the fifth episode, we show Dom's admissions to a rehab clinic. I put it on ten times, but it was 15. The first time at 13, with a lot of cocaine in his head."
The first season of Dom has been available on Prime Video, Amazon's streaming platform, since June 4th. The series has already been renewed for a second year. Check out the production trailer:
.