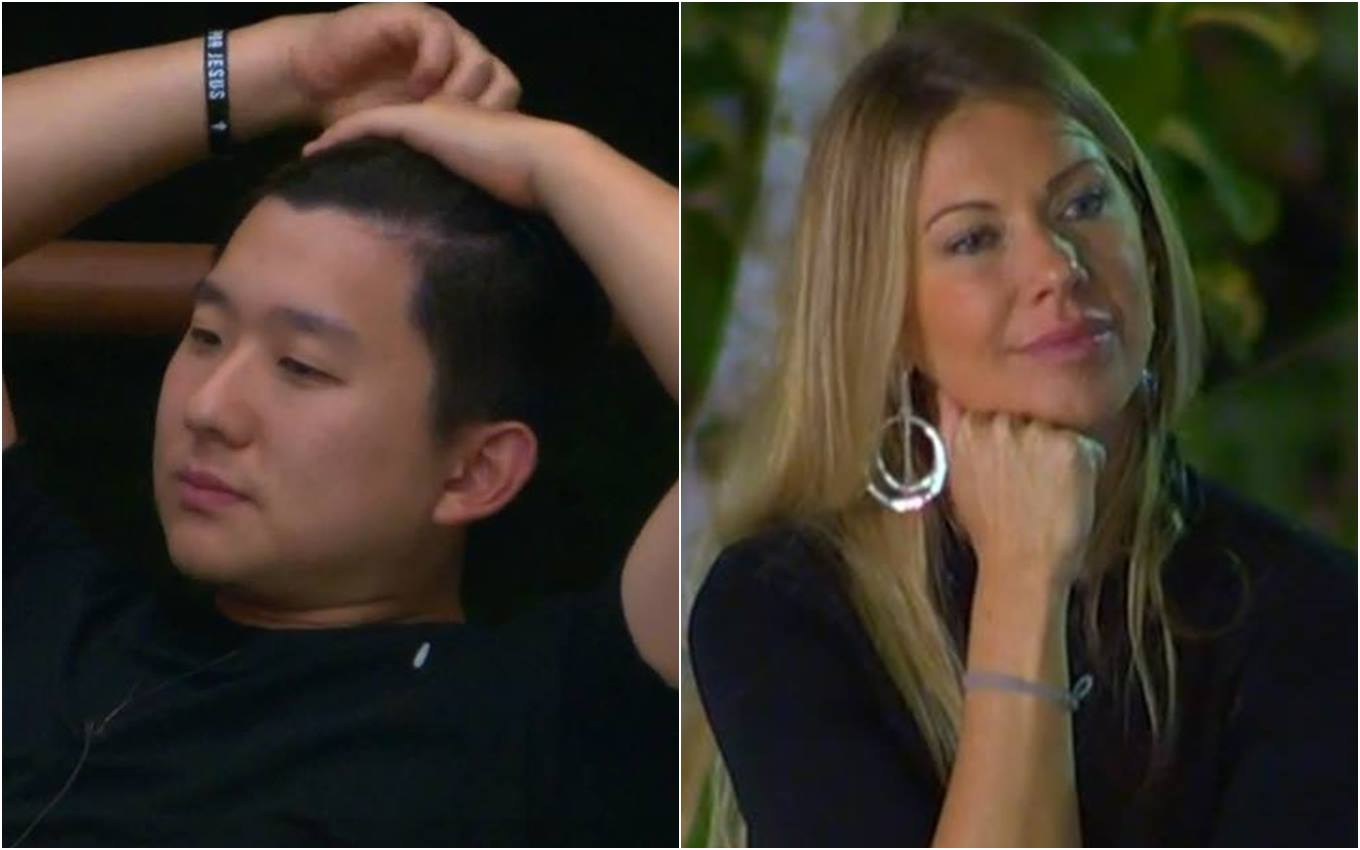 Pyong Lee chose Antonela Avellaneda for his podium at the Ilha Record final. This Tuesday (27), the participants of the reality show participated in a dynamic and needed to point out their allies in the game. The hypnologist chose the model and Thomaz Costa as his partners in the competition. "I was on the most important person's boat," celebrated the blonde after the activity ended.
Along with the other inmates, Sammy Lee's ex-husband commented on his relationship with Antonela. "He's a person I've been talking to a lot, we've been playing together," explained the ex-BBB.
The Argentine also chose Pyong for her podium. "He has a lot of emotional knowledge, he's very calm, and I'm already crazy, wanting to run stronger. Pyong is a person opposite to me", she explained, who also put Negão da BL in the "end of dreams".
The atmosphere of friendship happened before the hypnologist betrayed Sammy Lee with Antonela. The images in which the ex-BBB appears under the quilt with the Argentine have not yet been shown by Record.
---
Learn all about reality shows with the podcast O Brasil Tá Vendo
Listen to "#47 – All About Netflix's Brincando com Fogo Brasil" on Spreaker.
---
Subscribe to the channel TV news on YouTube to check out our daily newsletters, interviews and live videos
.