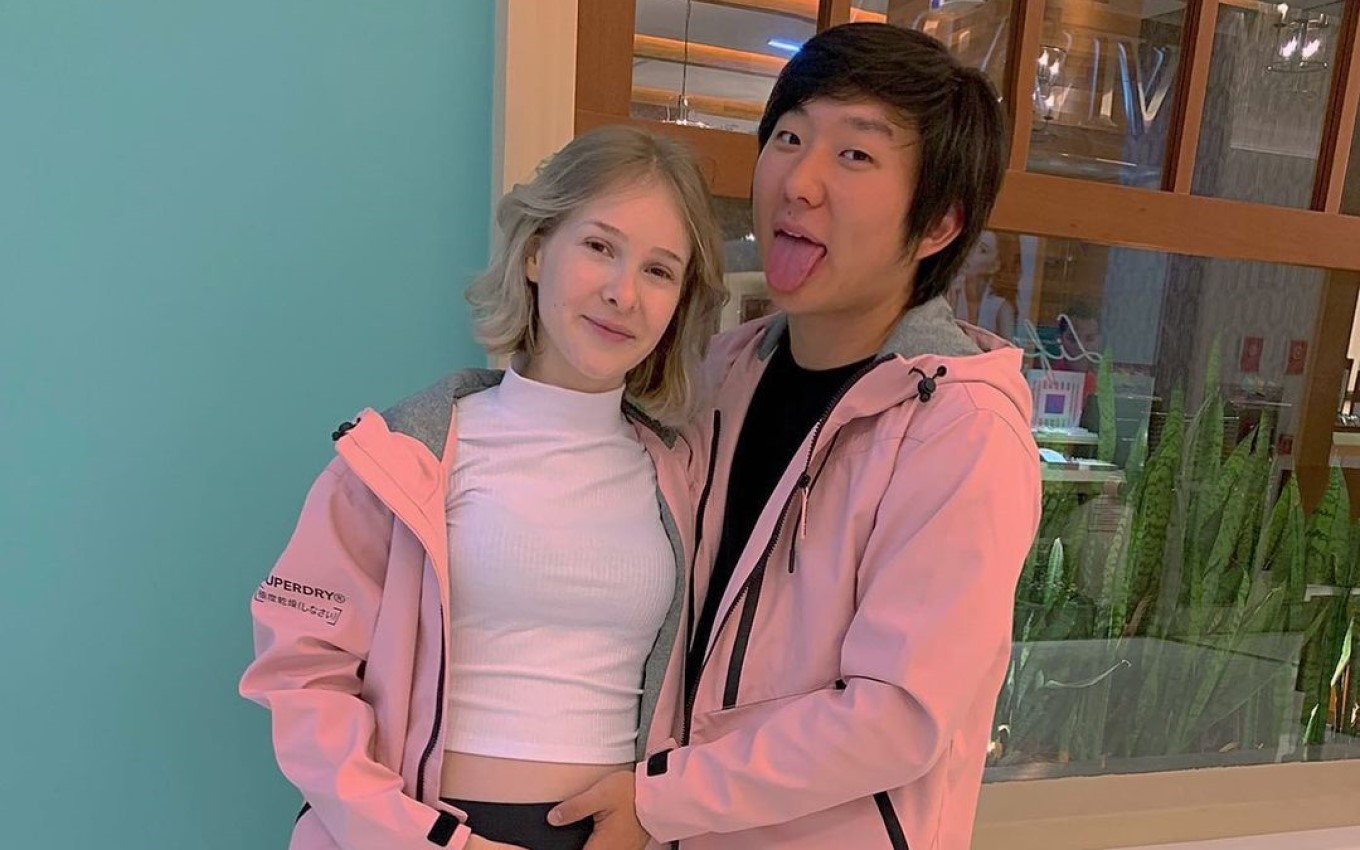 Record decided to ride the wave of betrayal that resulted in the end of the marriage of Pyong Lee and Sammy Lee to whet the public's curiosity and boost Ilha Record. The subject became one of the favorite themes of the network's executives, who are excited about the repercussion of the reality show even before its debut.
The hypnologist's betrayal was addressed at the program's press conference, held on Tuesday afternoon (20). Sabrina Sato was invited to comment on Pyong's fence jump, who appears under the duvet with Antonela Avellaneda in the promotional images.
"What happens on the island stays on the island. You'll only know [se houve traição] if they watch," the presenter said, with a smile on her face.
In Pyong's case, Sabrina's speech doesn't apply. After all, the teaser released last Monday (19) by Record was the mercy shot for Sammy, who could not stand to see her ex-husband in the same bed as the Argentine model and announced the end of her marriage.
Rodrigo Carelli, director of the network's reality show core, tried to ease Record's scrutiny of responsibility for ending the hypnotist's relationship and said that all contractors were aware that all images captured inside the confinement could be used during the screening. of the Island Record. But it did not confirm whether the betrayal actually took place.
"In our call, several scenes appear. All the scenes that appear there are incomplete, out of context. These are things that can happen, but the context in which they happen [vocês só saberão] watching in the day", lost the director, encouraging journalists to follow his new work.
Homophobic record?
In the virtual meeting with the press, Carelli took the opportunity to rebut the accusations that Record would be homophobic. The wave of attacks gained strength when the TV news revealed that Antonela and Laura Keller exchanged kisses in confinement. The station, until the minute before the event, had not positioned itself if it would show the scene.
"In the last edition of A Fazenda, we showed a lot of stamps among women. We've already shown triple kisses between men. It's unfair to think that we censor them", countered the director. "What if this kiss [entre Antonela e Laura] happened, it will certainly go on air," he concluded.
.