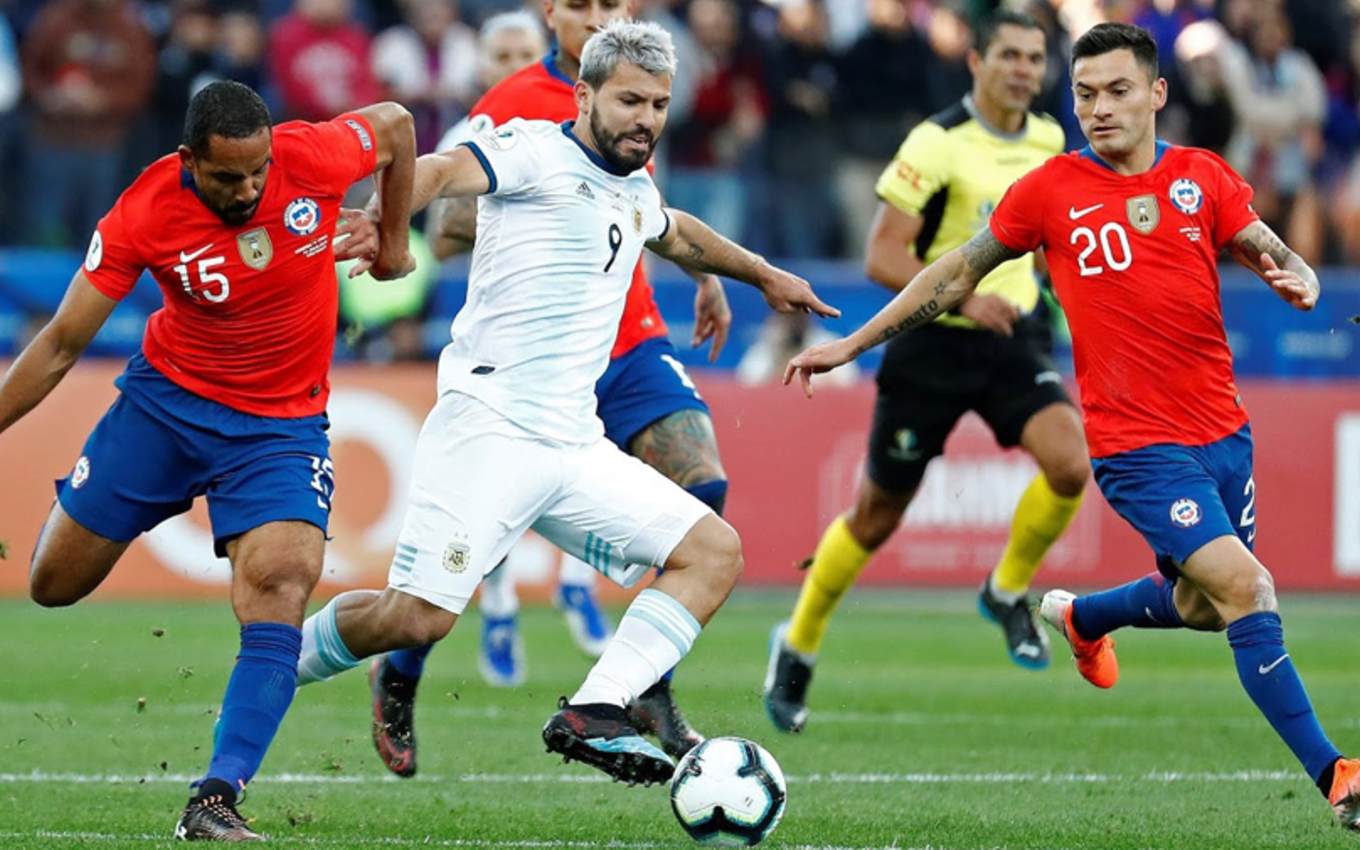 The Argentina-Chile derby shakes up the 7th round of the 2022 World Cup qualifiers this Thursday (3). The teams take the field at 9 pm (GMT), at the Argentine stadium Madre de Ciudades, in Santiago del Estero. The match will be broadcast live on SporTV2, on pay TV, with online options on Globoplay and Canales Globo.
Luiz Carlos Jr. will narrate the broadcast, with the company of former player Paulo Nunes (by video) and journalist Lédio Carmona to comment on the players' moves and performance. Paulo César de Oliveira analyzes the work of the referee and the assistants.
SporTV subscribers can follow it live and online through the Canales Globo application and website. It is also possible to close the Globoplay + Canals Ao Vivo combo, which in the annual package costs R$ 42.90 per month.
Unbeaten Argentina is second (10 points) on the overall list of South America qualifiers for the 2022 World Cup, with three wins and one draw.
Chile appears in sixth place (4 points), having one win, one draw and two defeats so far, outside the classification zone.
Argentina live
In addition to Argentina x Chile, other matches will take place in the midweek for the South American qualifiers for the 2022 World Cup. All matches will be broadcast on SporTV channels, in addition to Brazil's game being aired by Globo. See the list below:
Thursday (3)
17h – Bolivia x Venezuela – SporTV2
19h – Uruguay x Paraguay – SportTV3
22h – Peru x Colombia – SportTV3
Friday (4)
9:30 pm – Brazil x Ecuador – Globo
.