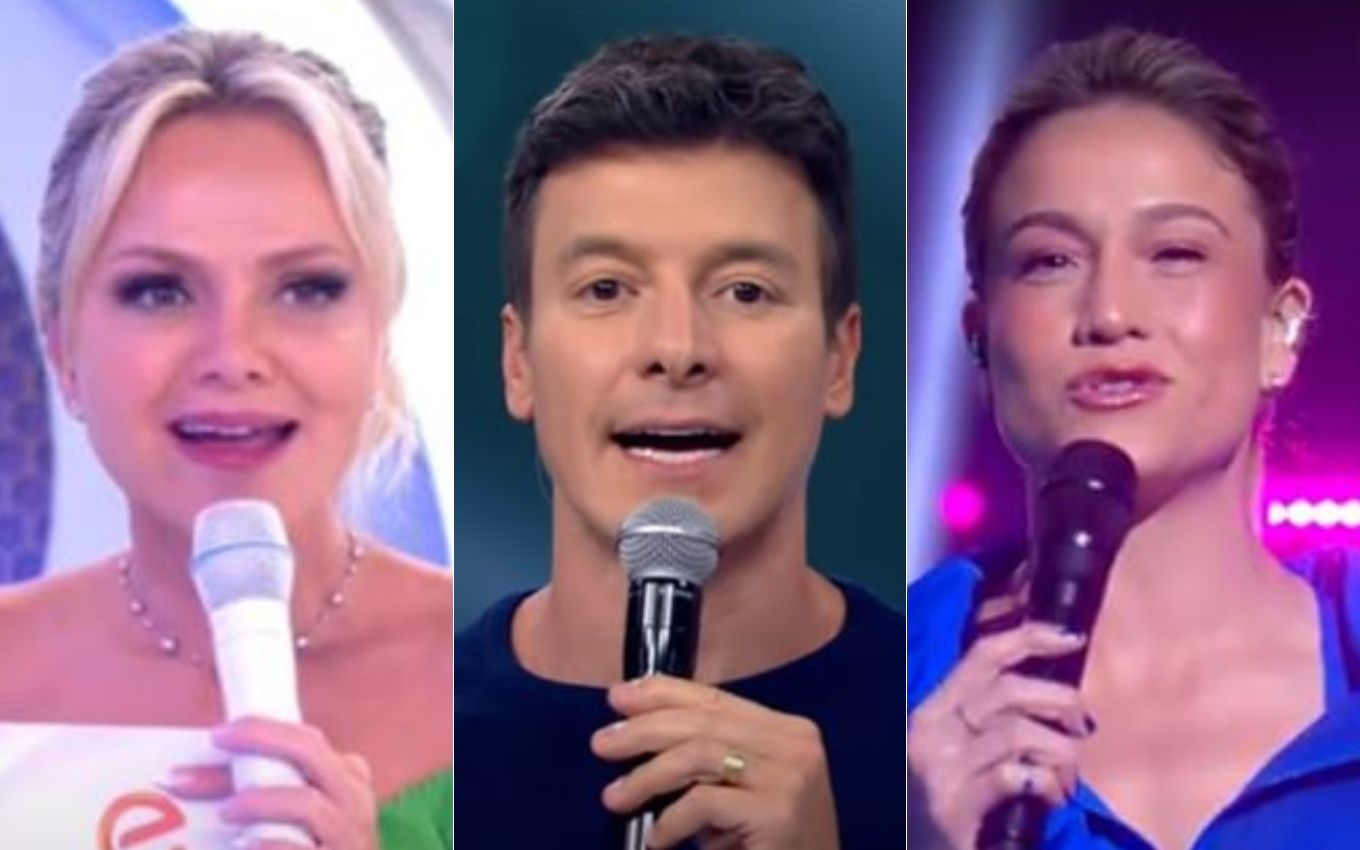 Record and SBT grew at Ibope with the weak debut of Zig Zag Arena on Globo. On Sunday (3), Domingo Legal, Eliana, Cine Maior and Hora do Faro had a slight increase in their respective audiences compared to last week, while Fernanda Gentil's new program was seen less than all the premieres of The Voice Kids .
According to consolidated data from Kantar Ibope Media obtained by TV news, the Zig Zag Arena, shown from 2:31 pm to 3:45 pm, averaged 10.3 points in Greater São Paulo.
On SBT, Domingo Legal (on the air from 11am to 15:06) scored 7.1 points, compared to 5.4 on the previous Sunday. Eliana (from 3:06 pm to 7:10 pm) scored 8.6 points, slightly above the 8.0 scored last week. Silvio Santos' station achieved 6.7 points of average day, being its best Sunday on Ibope since June 13th.
On Record, the Cine Maior of yesterday aired Ghost Rider (2011) from 1:18 pm to 3:15 pm, and the feature starring Nicolas Cage scored 7.0. With The Bad Boys (1995), the Sunday film track had scored 5.4 the week before.
Hora do Faro, which usually loses to Eliana, scored 7.7 points on Sunday (3), a little more than the 7.4 registered on September 26th. Record's average day was 6.0.
With 10.3 points, Zig Zag Arena debuted with less enthusiasm than the first episodes of the six editions of The Voice Kids — an attraction that usually occupies this time on Globo's grid: 17.8 (2016), 15.9 (2017), 19.7 (2018), 15.3 (2019)| 14.2 (2020) and 13.2 (2021).
Despite Record's other good indexes, A Fazenda 2021 had a "dead" Sunday of public and suffered the negative record of the 13th season on Ibope: 6.4 points.
See below the audiences on Sunday, October 3, in Greater São Paulo:
Average of the day (7h/0h): 12.1
Holy Mass
5,6
São Paulo antenna
6,7
Small Business, Big Business
8,1
Globo Rural
9,8
Auto sport
8,6
Spectacular sport
8,0
Futsal World Cup: Brazil vs Kazakhstan
8,5
Sneak Globoplay: Magnum PI
10,5
Zig Zag Arena (premiere)
10,3
Brasileirão: Chapecoense x São Paulo
14,4
Sunday with Huck
15,1
Fantastic
17,7
Sunday Major: The Accountant
9,3
VT Futsal World Cup: Argentina vs Portugal
7,0
Cinemaco: The Mercenaries
4,7
Owl: Lots of Ice and Two Fingers of Water
3,7
Hour 1
4,7
Average of the day (7h/0h): 6.0
Religious
0,6
Track Record Kids
3,5
Greater Cine: Ghost Rider
7,0
Faro time
7,7
Sings with Me Teen 2 – Premiere
8,6
Spectacular Sunday
9,3
The Farm 13
6,4
World Record Awards
6,4
Camera Record: Medieval Sertão
5,0
Chicago P.D.
2,7
Religious
0,6
Average of the day (7h/0h): 6.7
SBT Weekly Newspaper
3,3
on the road
3,7
SBT Sports
2,9
Always well
2,6
Hot Wheels Legends
2,5
Impressive News
3,5
Sunday Legal
7,1
eliana
8,6
wheel to wheel
8,6
Tele Seine
8,0
Silvio Santos Program
7,6
Chest Award Coupon
8,0
Criminal investigation
3,0
Free Cinema: The Firefighter Dog
2,6
Serious Crimes
2,2
Lassie
2,4
The Adventures of Rhine-Tin-Tin
2,2
First Impact
2,7
---
Source: Broadcasters
Each point is equivalent to 76,577 households in Greater SP
.